On 28 August, the Centre for Rural Development in Central Vietnam (CRD), a member of Forest and Land Coalition (FORLAND) held a workshop on "Benefits in community forest management: Findings and recommendations from practice" in Hue city.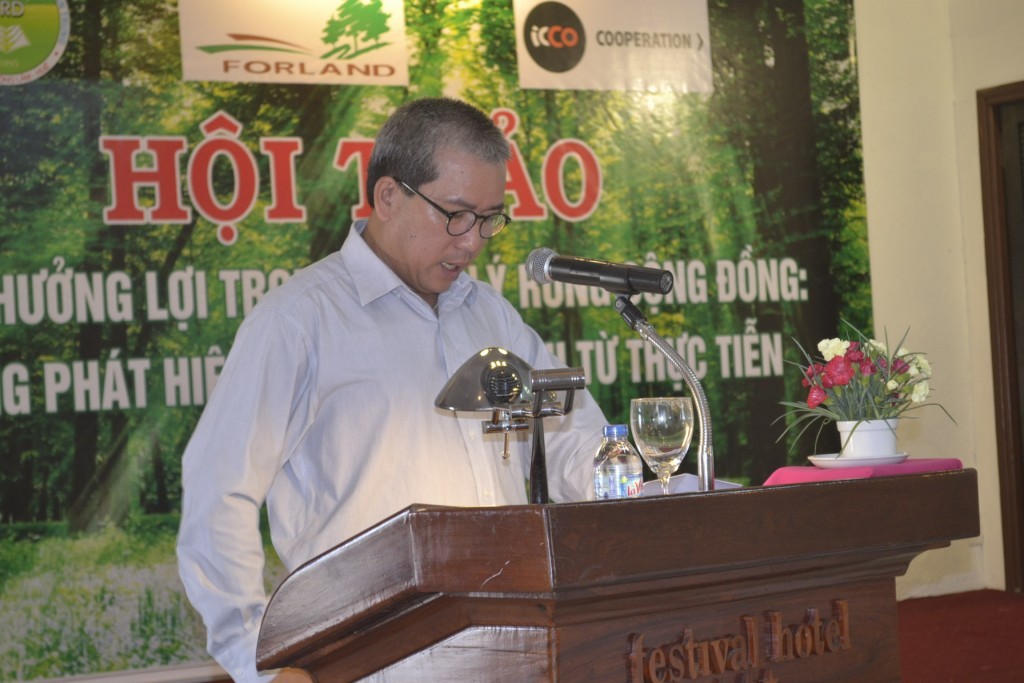 Opening speech by Mr. Le Van Lan, the coordinator of FORLAND
The workshop attracted 38 delegates from Central research institutes, agencies of local forestry administration, NGOs, forest managing communities and press agencies.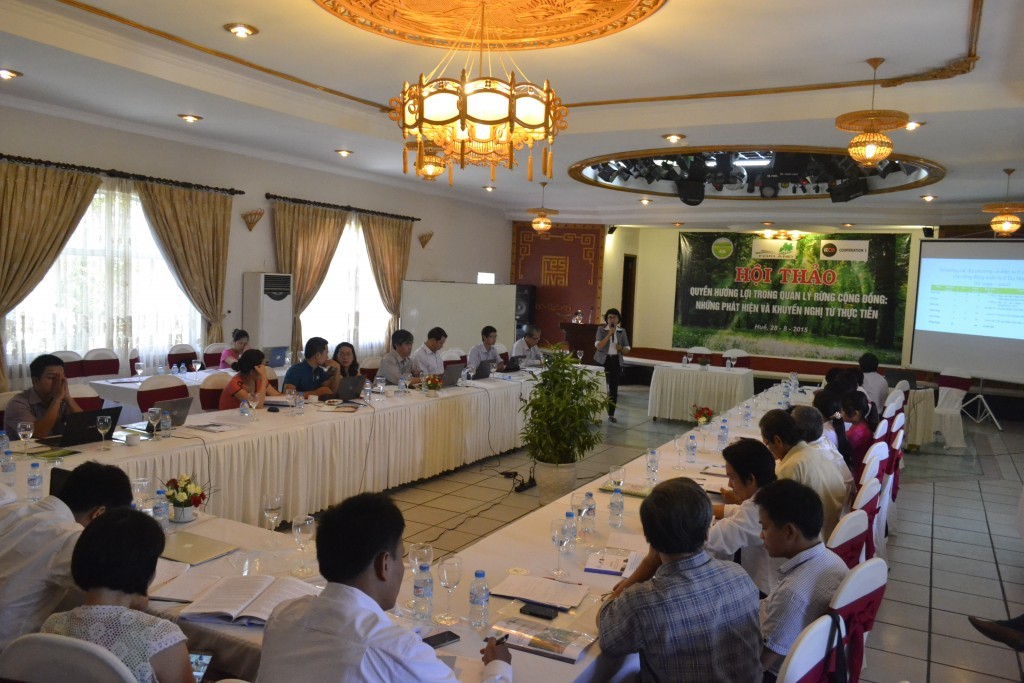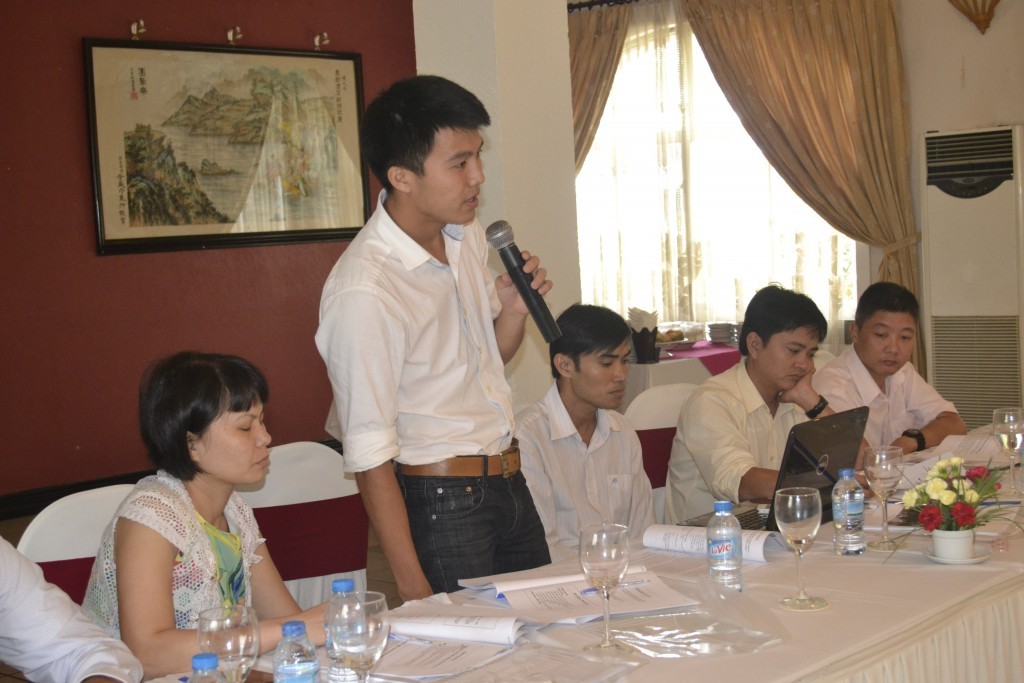 Workshop overview
At the workshop, experts from Vietnam Administration of Forestry (VNForest), RECOFTC, Board of Forest Management and Protection from Forest Protection Department of Thua Thien Hue Province, and Tay Nguyen University shared experiences and presented assessments on community forest management from different points of view.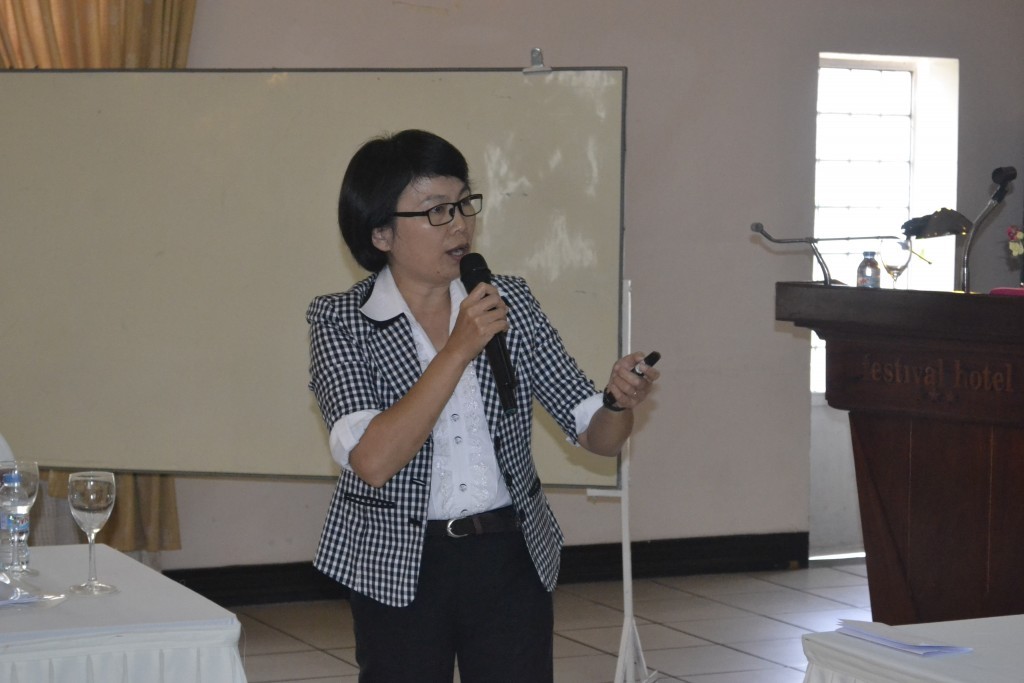 Ms. Cao Thi Ly, Lecturer of Tay Nguyen University presented at the workshop
Besides the achievements of community forest management, the delegates pointed out shortcomings in the communities' legal position, the rights of communities towards forest, and the benefits policy.
Many recommendations associated with the practical situation were made. For instance, it was recommended that there should be supporting post-allocation policies for communities managing poor natural forest; institutionalization of the community rights to use natural forest such as property rights; and consistencyce in Land Law and Law on Forest Protection and Development.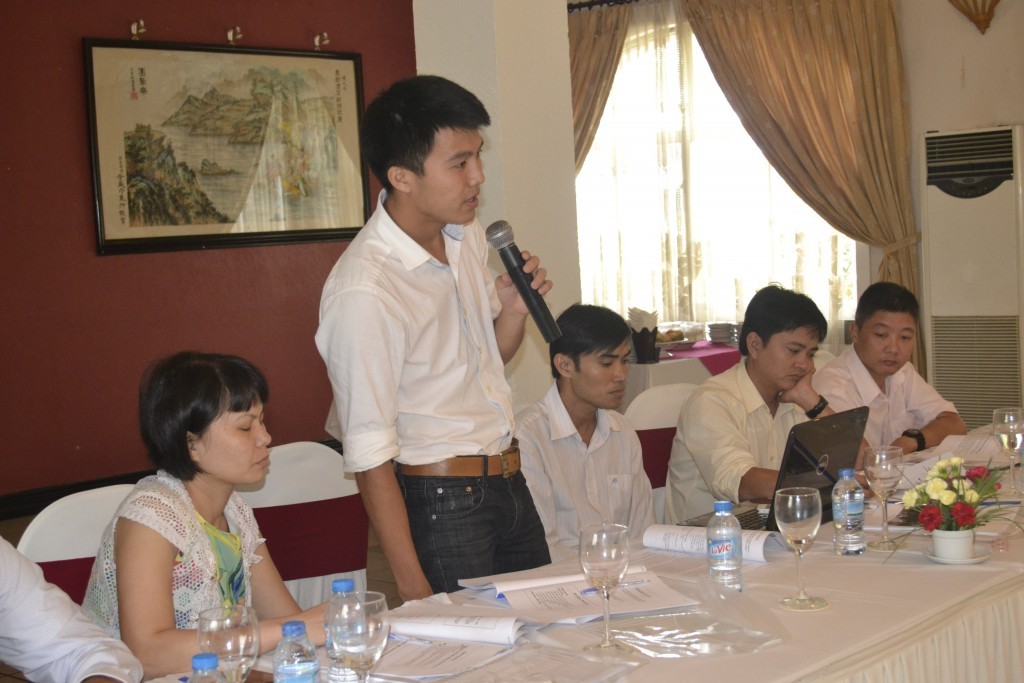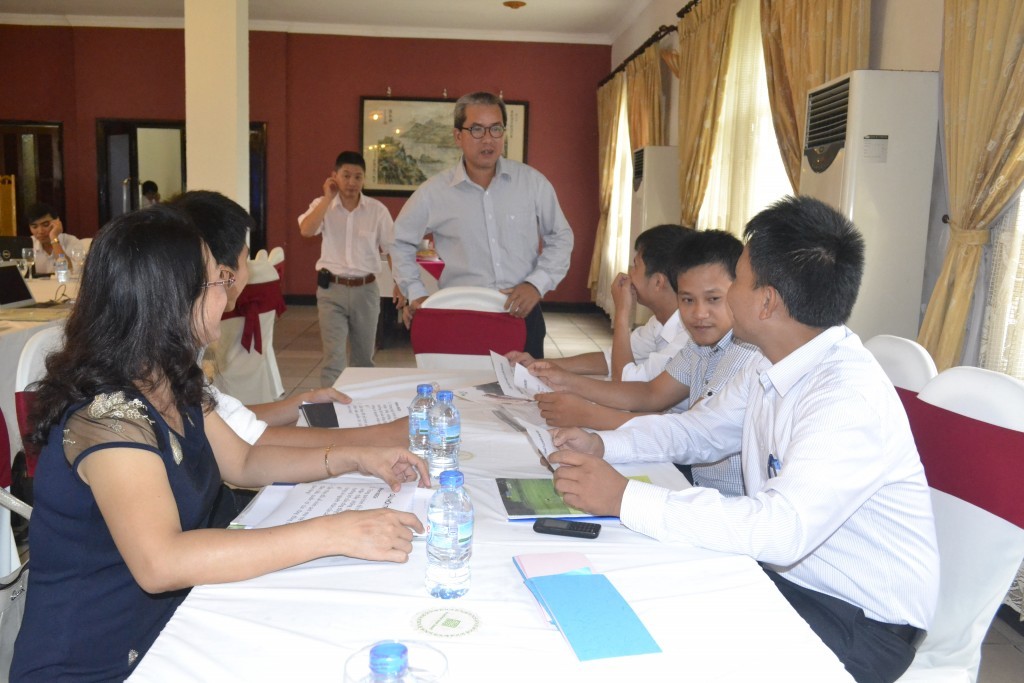 A heated discussion
In addition, the causes of limitations in the policies on the rights and benefits of the communities as well as recommended solutions to these limitations were also discussed thoroughly in the workshop.
During its 3 years implementation, FORLAND has supported to build up various models of and implemented researches on forest management. This workshop aimed at making policy recommendations basing on the practical lessons and the research findings of the network in recent years in the context of the Law on Forest Protection and Management in 2004 being concerned, evaluated and adjusted.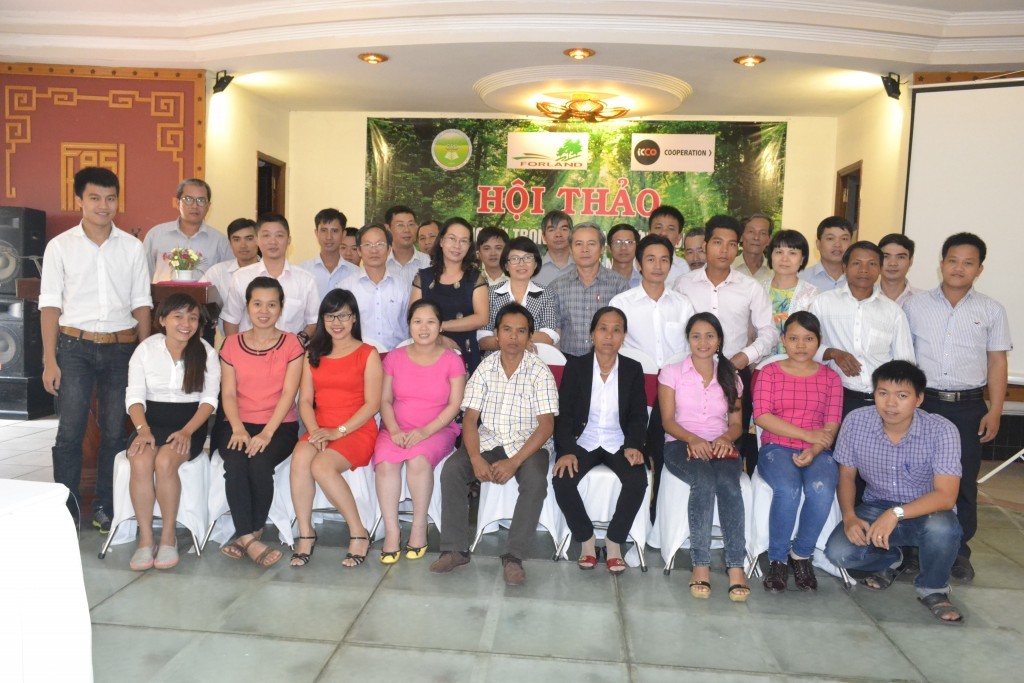 Participants of the workshop
Bao Hoa
Top of Form