October golden sunshine shining the Ra Dư pearl rice and sparkling the joy of Cơ Tu people, Hương Nguyên commune.
On October 12th, a consultant from the Center for Rural Development in Central Vietnam (CRD) visited the Ra Dư rice field flowering on acacia land that is owned by Hồ Thị Bê's household (Y Rí hamlet, Hương Nguyên commune, A Lưới district, Thừa Thiên Huế province).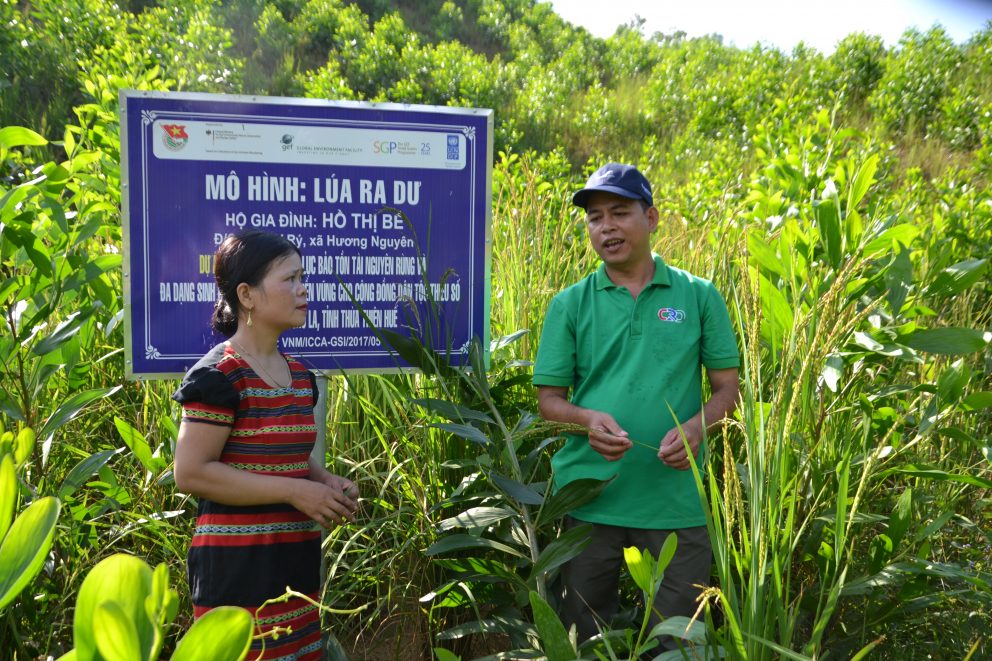 MSc Phan Văn Hùng (CRD) instructed Ra Dư rice cultivation practices.
Hùng guided the family how to take care of Ra Dư rice and keep birds off during flowering and ripening periods.
Standing in the middle of green healthy Ra Dư rice field growing as high as her face after over three-month drought in summer, Bê was so delighted to share "Thanks to the project Strengthening capacity on forest resources and biodiversity conservation in association with sustainable livelihood development for ethnic minorities living near the Saola Nature Reserve in Thừa Thiên Huế province, it is the first time my family successfully cultivated Ra Dư rice, a speciality of A Lưới district on 1.5 ha of acacia forest.  According to Bê, with the current price on the market, her family's income will increase from 12-15 million dongs/1.5 ha/crop when cultivating Ra Dư rice on acacia forest in comparison with 50 million dongs/ha over three years when planting acacia only.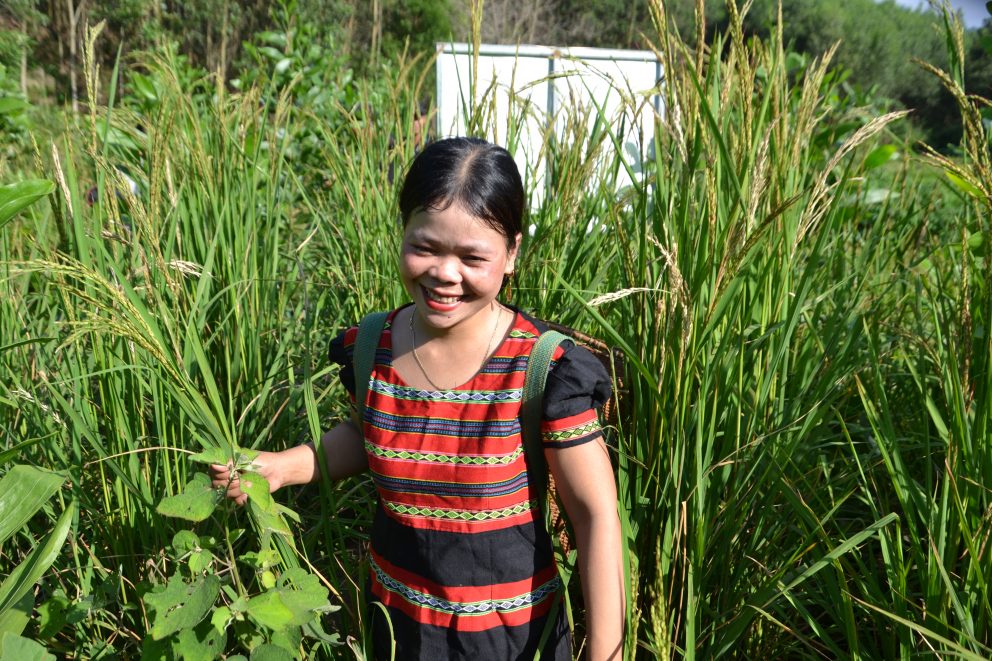 Hồ Thị Bê on her Ra Dư rice field cultivated on acacia land
The Ra Dư rice cultivation model not only develops the indigenous rice variety that originated in an old story about a special rice only served The legendary Son-in-law but also improves farmers' income, helps them change agricultural burning practice and increase crop diversity for the acacia forest.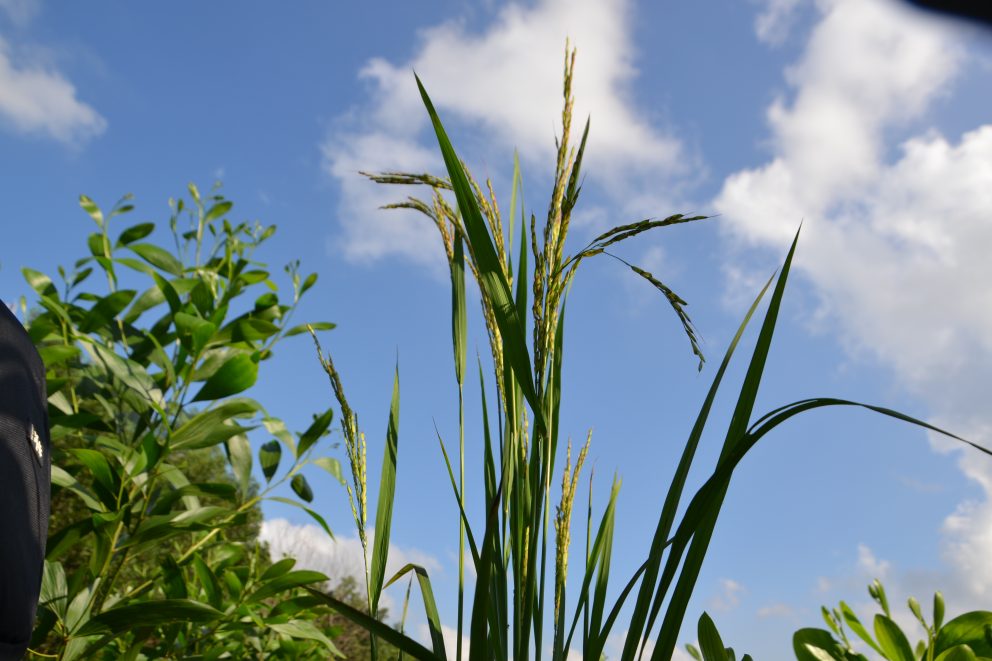 Ra Dư "pearl rice" growing among acacia flowers
This activity is funded by the Small Grants Programme (SGP), the Global Environment Facility (GEF) and the United Nations Development Program in Vietnam (UNDP) and implemented by Ho Chi Minh Communist Youth Union of A Lưới district.
Bao Hoa