In the morning of January 12 2019 at Big C Hue, the People's Committee of A Luoi District and Central Group Vietnam (CGV) jointly launched a ceremony to introduce A Luoi indigenous banana, a product of community livelihood project in A Luoi district implemented by CGV with technical consultancy from Centre for Rural Development in Central Vietnam (CRD).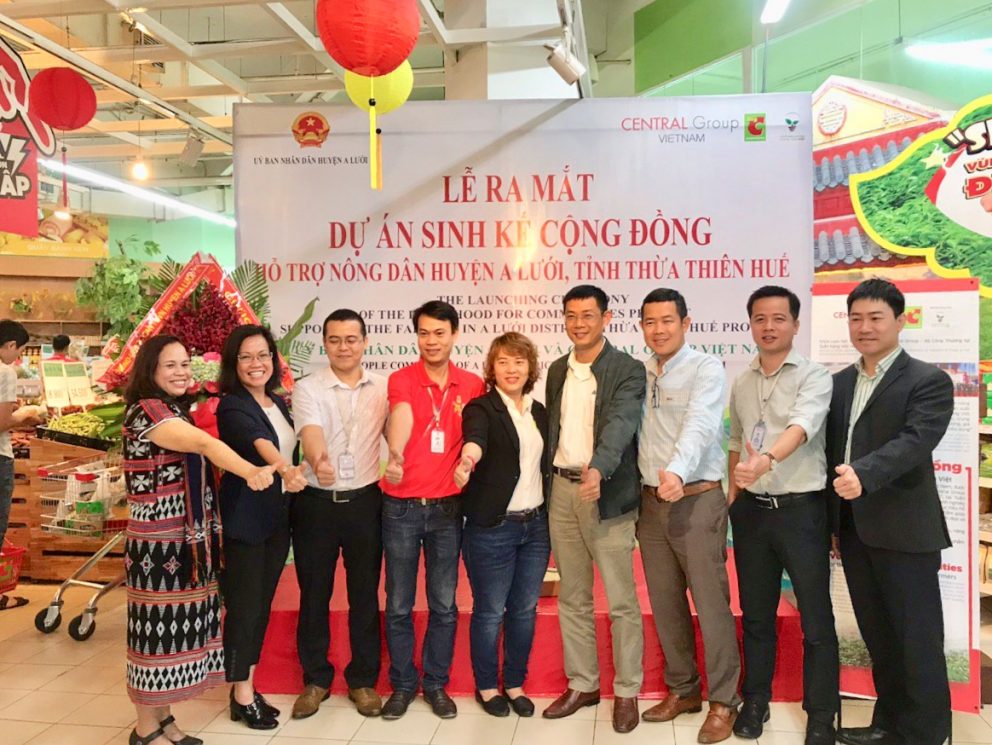 Through the product launching ceremony, CGV has fulfilled the commitment in the Memorandum of Understanding signed with CRD in May 2018 to supporting the distribution of some products of community livelihood project deployed by CRD. Accordingly, CRD and the Community Livelihood Division of CGV have conducted a survey in A Luoi district, provided information and technical transfer well as made plans to support farmers to bring products to market.
According to CGV representative in Vietnam, after the launching ceremony, it is expected that 15 tons of A Luoi indigenous bananas would be introduced and sold throughout 20 Big C branches in the Centre and the South per month at very attractive price, i.e. 12,900 dong/kg.
The launching ceremony is a positive news for over 30 farmer households in A Luoi district the majority of whom are ethnic minority people