On the 9th and 26th of February, the Center for Rural Development in Central Vietnam (CRD), the Youth Union and Students' Association of the University of Agriculture and Forestry, Hue University in cooperation with the People's Committees of Hướng Việt commune (Hướng Hóa district) and Gio Mỹ commune (Gio Linh district), Quảng Trị province provided in-kind support to the flood-affected households in these two communes.
A total of 350 poor and near-poor households was provided with relief items including blankets, mosquito nets, emergency kits, lighting and cooking kits, schooling tools and other emergency items thanks to the financial support from the Canada Fund for Local Initiatives (CFLI) through CRD's proposal. Among them, there was 200 households in Hướng Việt and 150 households in Gio Mỹ received this support. In addition, 3 electricity generators and 3 boats were delivered to the People's Commitees of Hướng Việt commune and Gio Mỹ commune respectively.
Most of beneficiaries of the project are women, single elders and children in poor and near-poor households. The relief items are essential for their daily life such as blankets, mosquito nets, schooling tools, first-aid kits, water tanks, boats, oil lamps, electricity generators, etc that partly help them get over the losses in the disasters.
Hướng Việt and Gio Mỹ are two among the most flood and landslide-affected communes in Quảng Trị province in October 2020. At that time, these two communes experienced a great damage to their properties and the socio-economic activities were severely affected by excessive rainfall that caused serious floods and landslide.
In the atmosphere of welcoming New Year of the Ox, this activity was truly meaningful to bring a cozy Tet for the poor people in two communes after the disaster. Despite the outbreak of Covid-19 in the North, the team and local people strictly followed the coronavirus precautions as regulated to ensure safe delivery days./.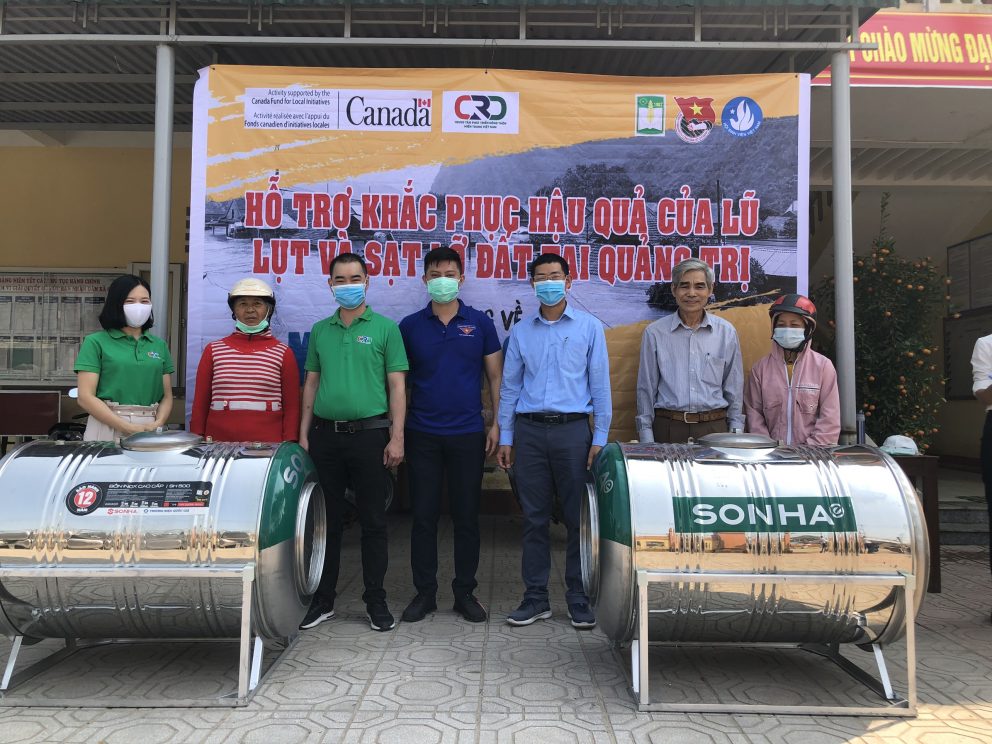 CRD leader gives the water tank for the beneficiaries.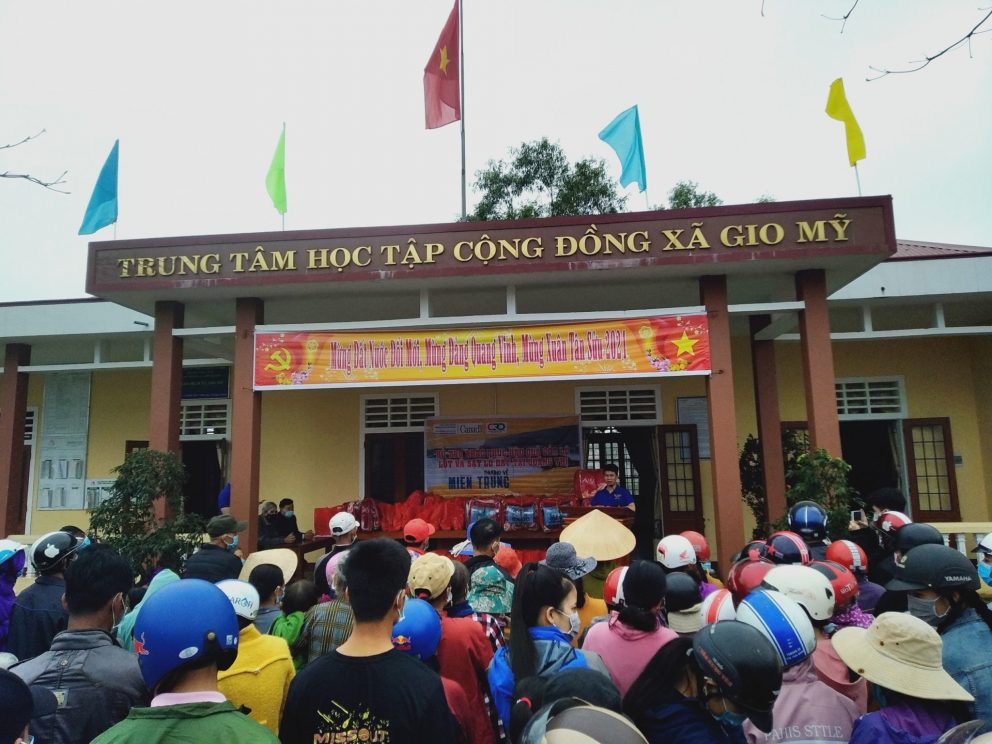 People wear marks when receiving relief gifts.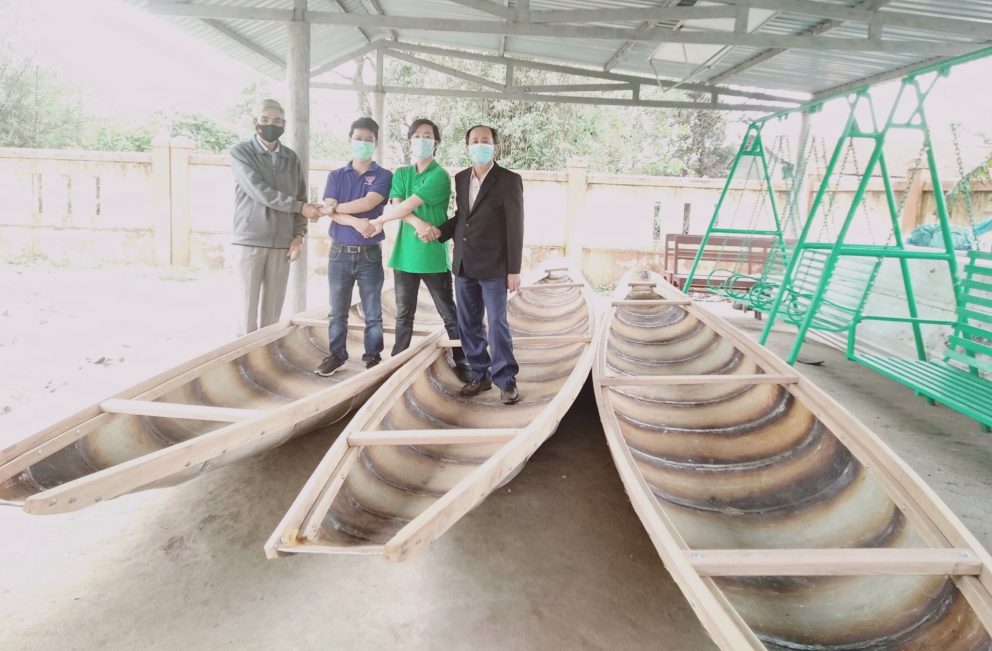 Rescue boats are provided to the People's Committee of Gio Mỹ commune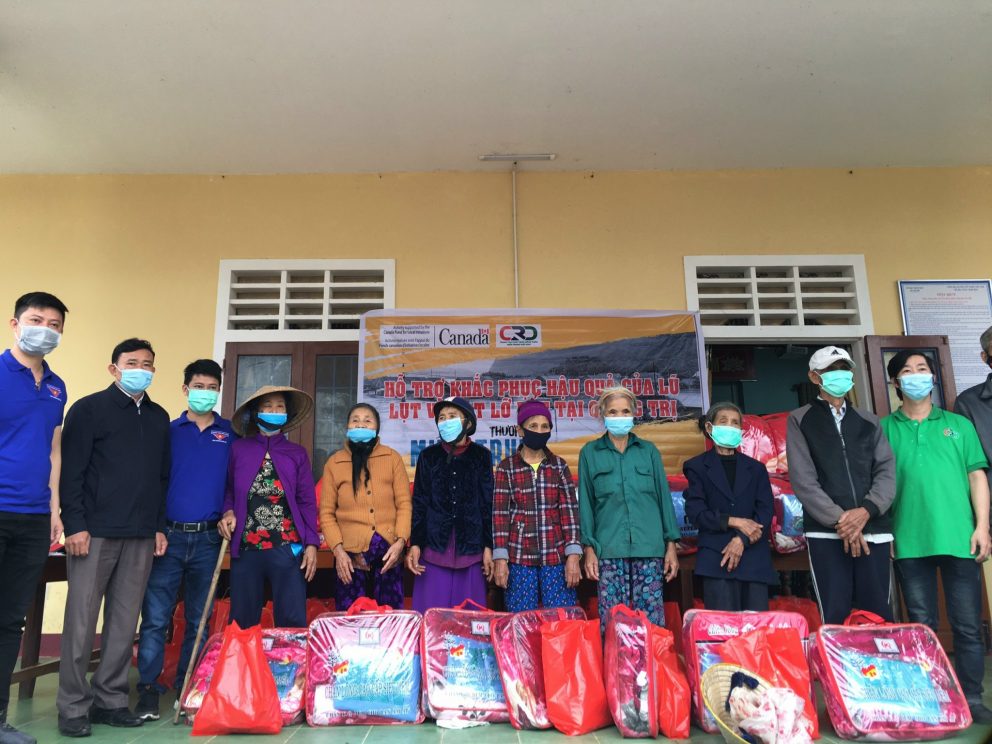 Blankets and mosquito nets for floods and landslide-affected people.