Capacity building programme on Child Rights Governance was held on 06.10. 2017 at the Centre for Rural Development (CRD), Hue.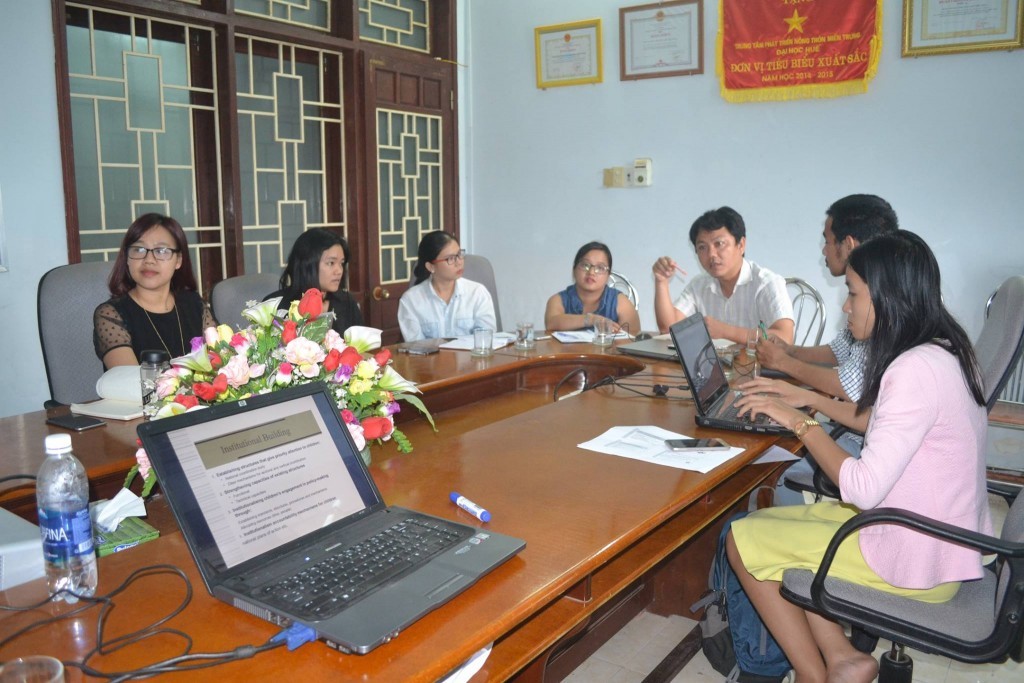 Representatives from the Government and Civil Society Organisations in Central Vietnam came to gain knowledge and to share experiences at the programme. The programme covered both theoretical and practical aspects of the Child Rights Governance (CRG), including the Strategies to ensure CRG.
The Programme was conducted by the Child Rights Governance Officer of the CRD Mr. Charuka Samarasekara. He is assigned to the CRD under the Australian Volunteers for International Development Program, an initiative of the Department of Foreign Affairs and Trade.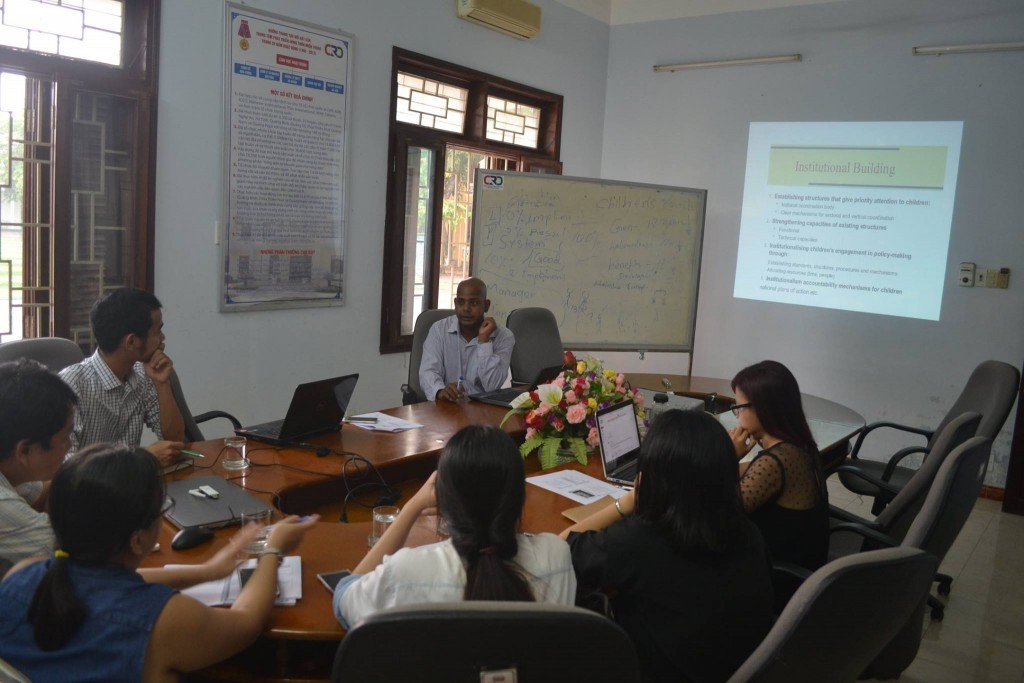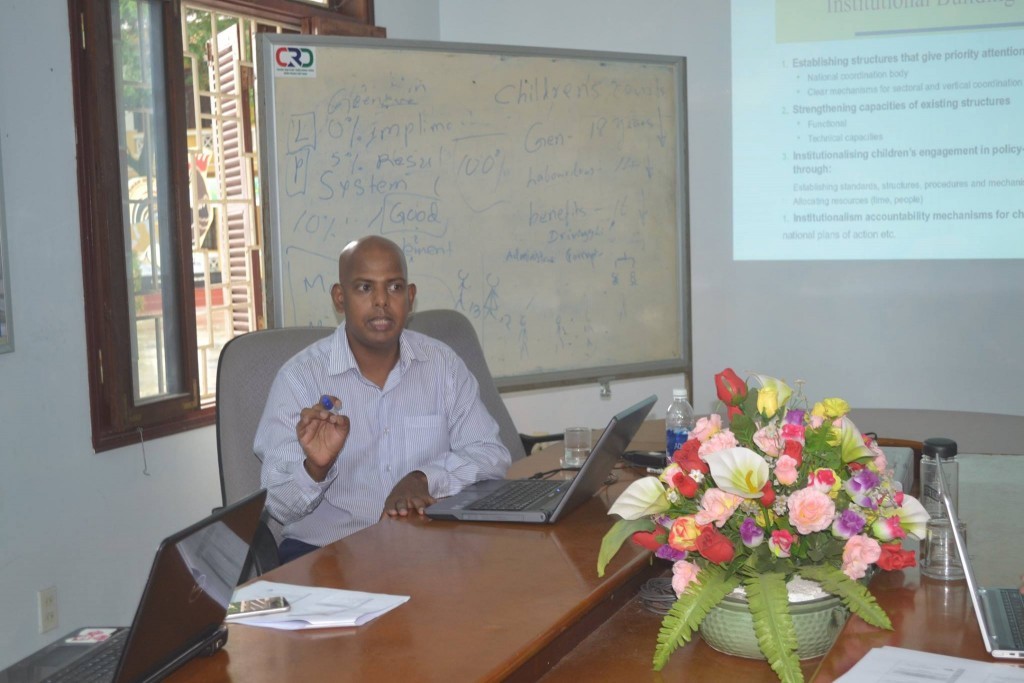 CRG is a new concept to CRD as a thematic programme area, builds on it's outstanding capacity and experience in the past. Therefore a conceptual clarity was needed to advocate for change in the field of the CRG, hence this programme was organised. The overall goal of the programme was to enhance the capacity of key stakeholders, including Government officials, academia and civil society to effectively integrate CRG into their planning and implementation process.
The programme was convened by the Co-ordinator of the project Mr. Nguyen Thanh Hien and this was organized under the Project "Strengthening the Capacity of Civil Society Organizations on Child Rights Governance", funded by the Save the Children International.
News and Photo by BH