From the 27th to 28th of August 2021, the Centre for Rural Development in Central Vietnam (CRD) in cooperation with Thuy Phu lower secondary school organized a training course on "Innovating classroom management strategies with positive discipline". All teachers in the school participated in the training course.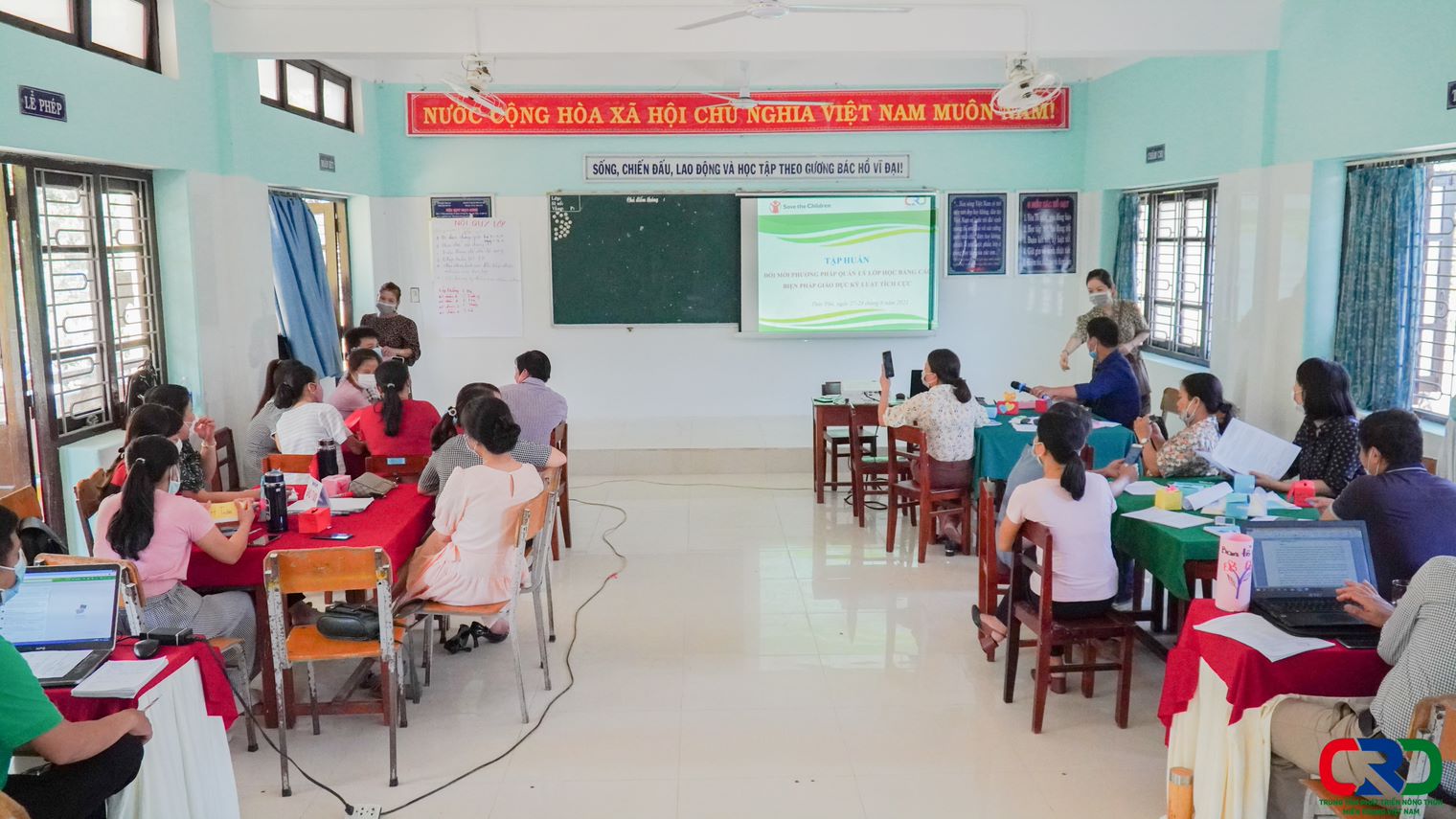 Overview of the training course
The training course aimed at equipping teachers with knowledge related to physical and humiliating punishment on children at school and introducing positive discipline techniques in classroom management and necessary skills to establish friendly classrooms. Facilitator of the training course is teacher Nguyen Thanh Tung who has finished the similar training course organized by CRD.
Participants in the activity "Funny mailbox"
During two days of the training course, participants discussed the current situation and causes of punishment on students and the need to end this situation.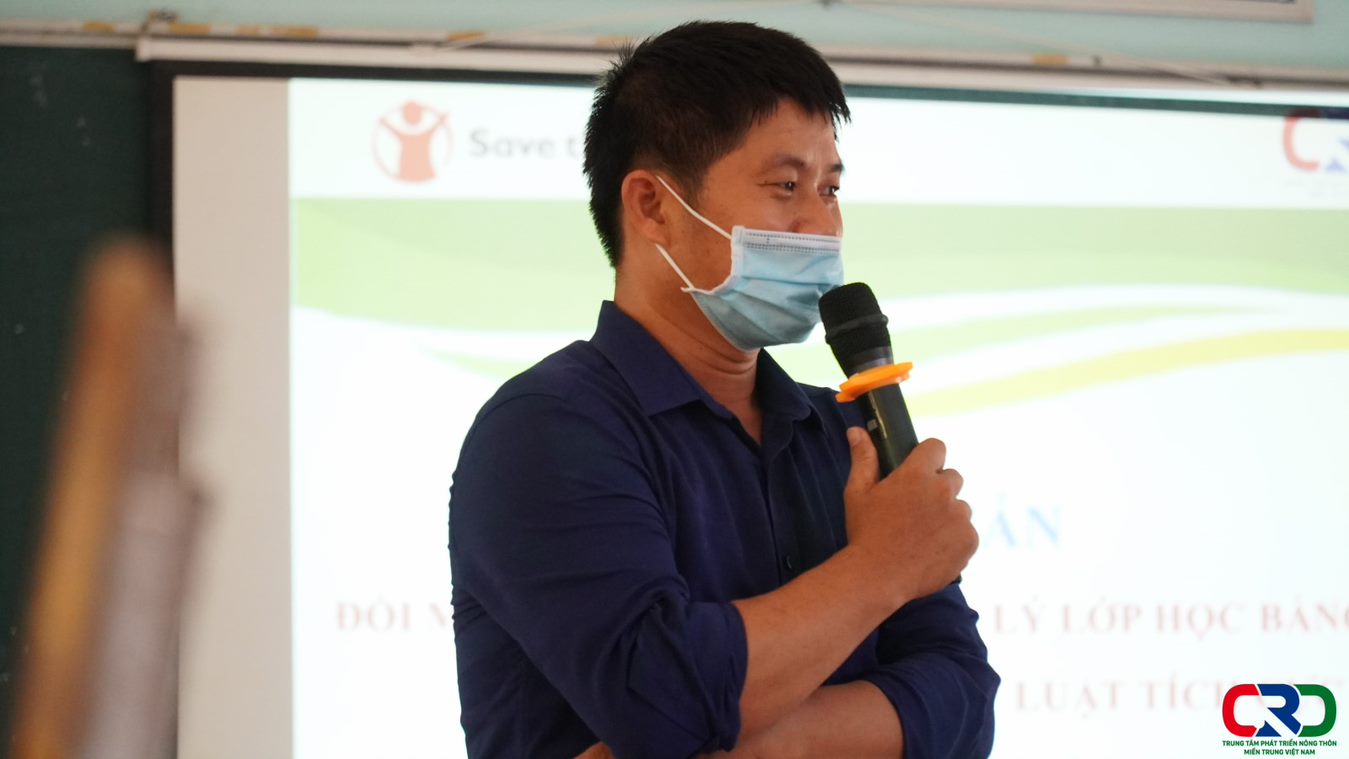 Teacher Nguyen Thanh Tung speaks in the training course
Participants enthusiastically joined group discussion about positive discipline measures that can be used in classroom management and plan to apply these measures to build friendly classrooms.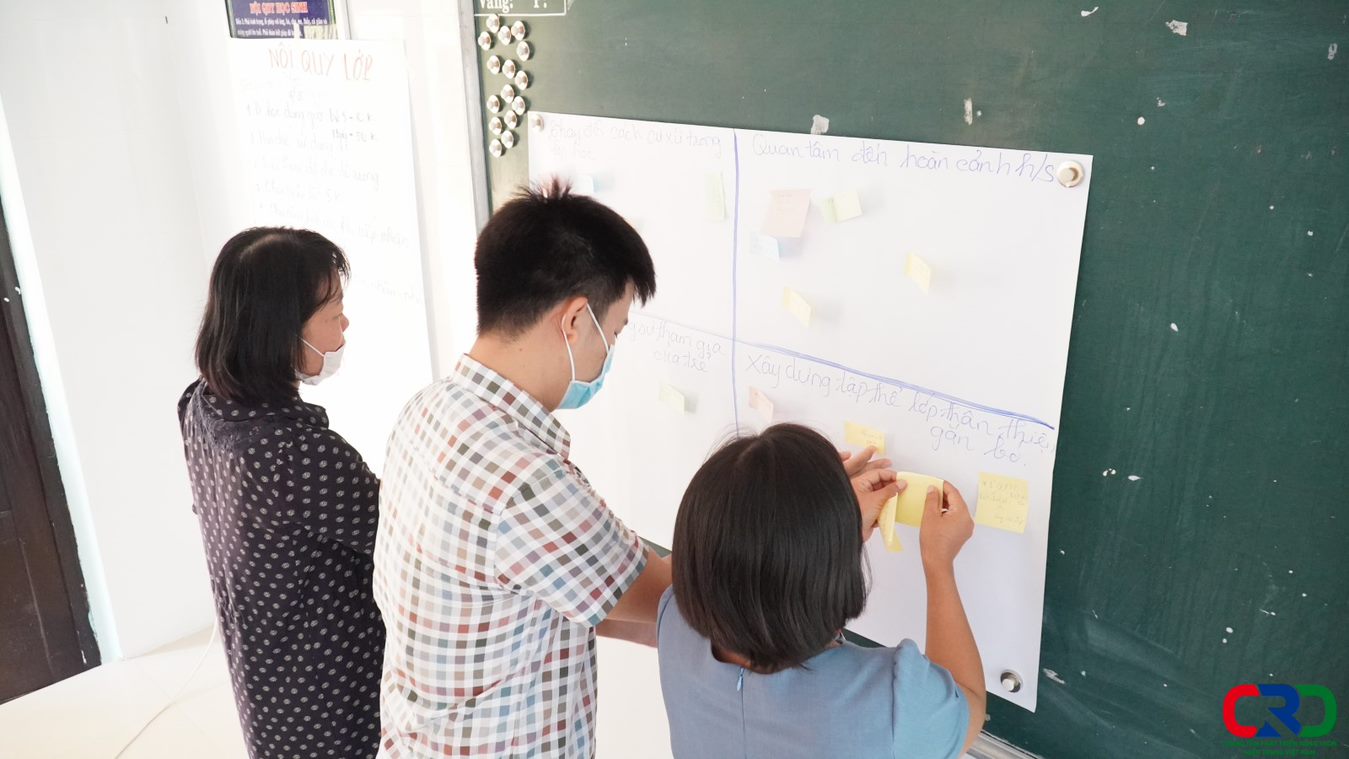 Participants contribute ideas in developing positive discipline measures
At the end of the training course, teachers have developed more ideas about applying positive discipline in school such as using emotion scale, funny mailbox, message, etc which will contribute to replace one – way teaching method and punishment on students by positive discipline and teacher-student interactions.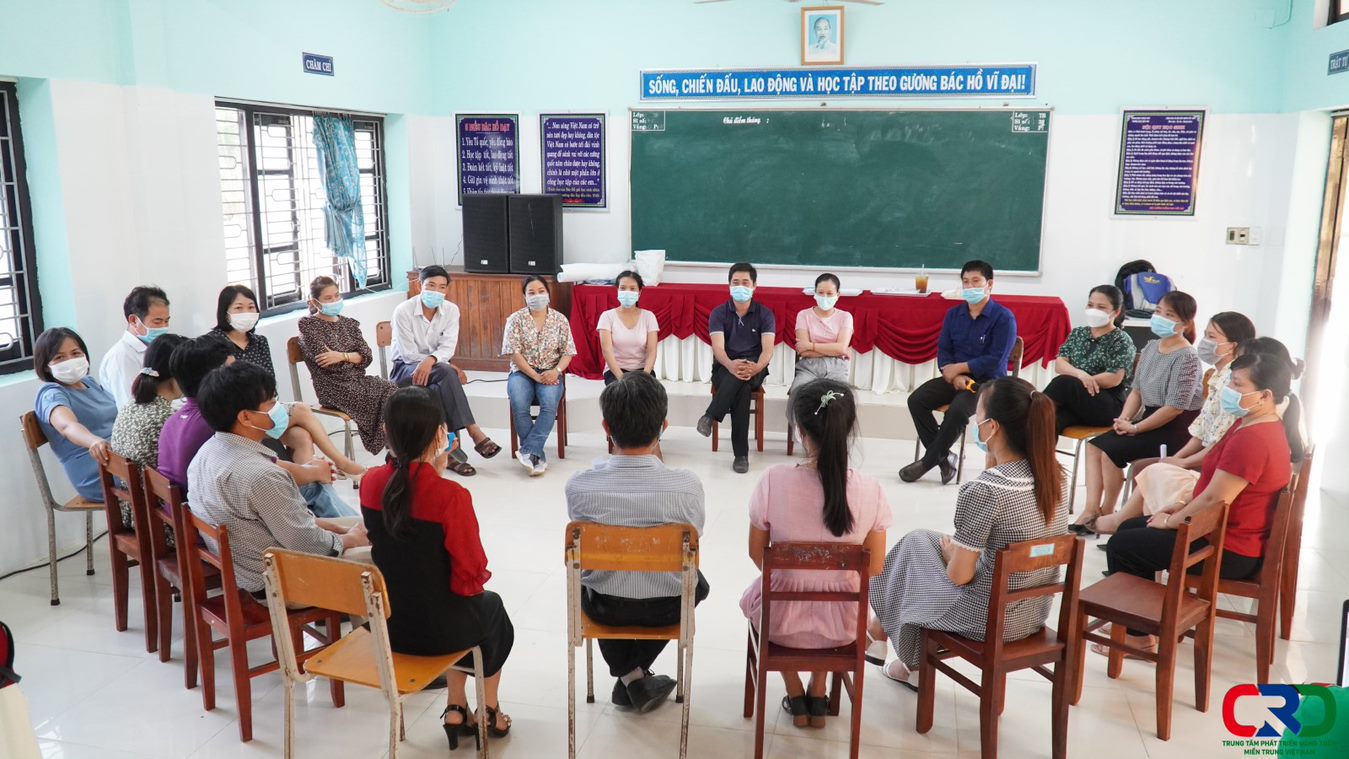 Lessons learnt from the training course are shared among participants
The training course has received good feedback from participants. The school board and teachers have committed to apply positive discipline measures in the school year 2021-2022 to end corporal punishment and improve teaching quality in school.
The activity was within the project "Strengthening the capacity of civil society organizations on child rights governance" coordinated by CRD and funded by Save the Children in Vietnam.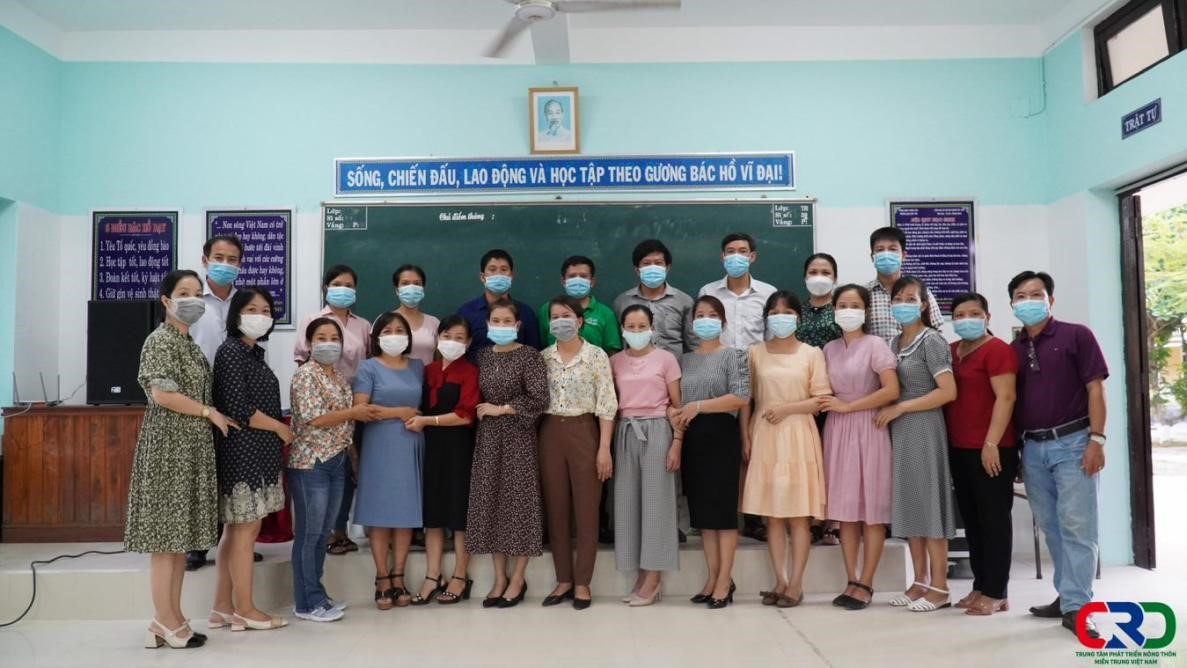 Teachers participate in the training course
Quoc Hung
The Centre for Rural development in Central Vietnam