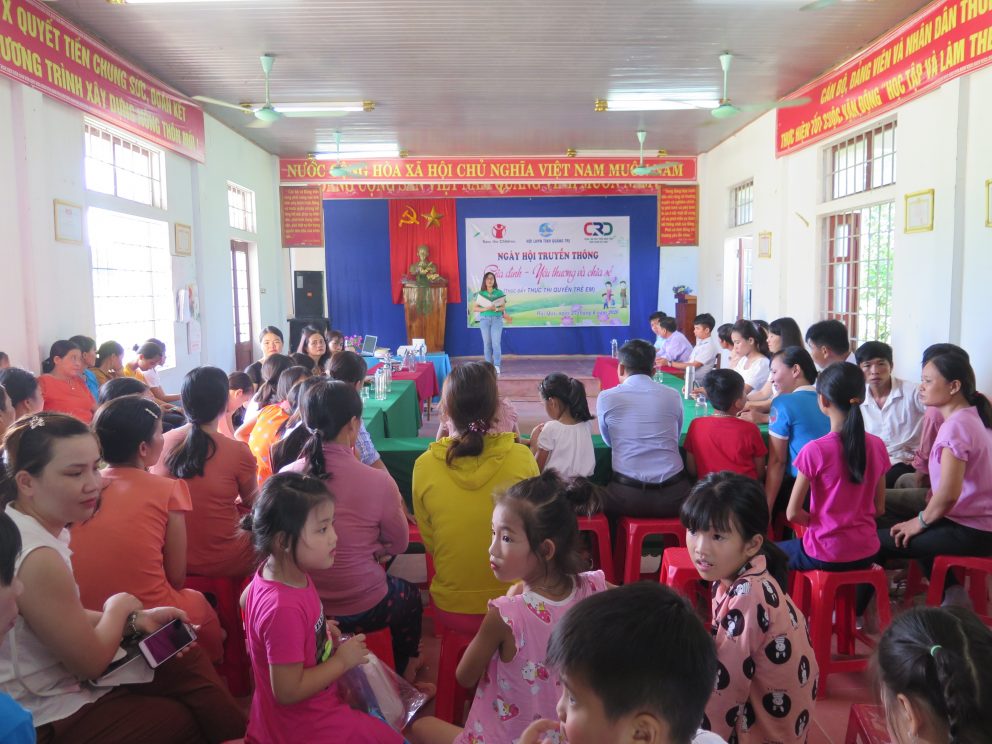 On June 27th, there was a communication day to promote the implementation of children's rights with the theme: Family – Love and Sharing in Quy Thiện hamlet, Hải Quy commune, Hải Lăng district, Quảng Trị province. This special day was organized by Quang Tri Women's Union in collaboration with the Center for Rural Development in Central Vietnam (CRD), University of Agriculture and Forestry, Hue University.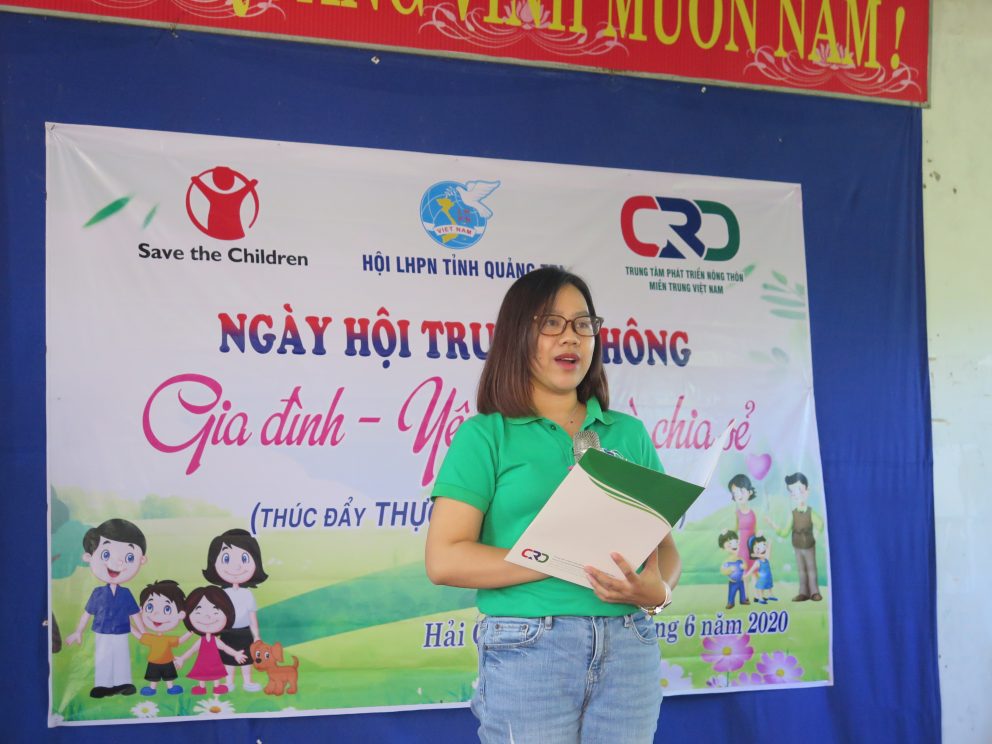 The Communication Day was held on the occasion of Vietnamese Family Day (June 28th) with the presence of nearly 100 participants who are parents and children in Hải Quy commune.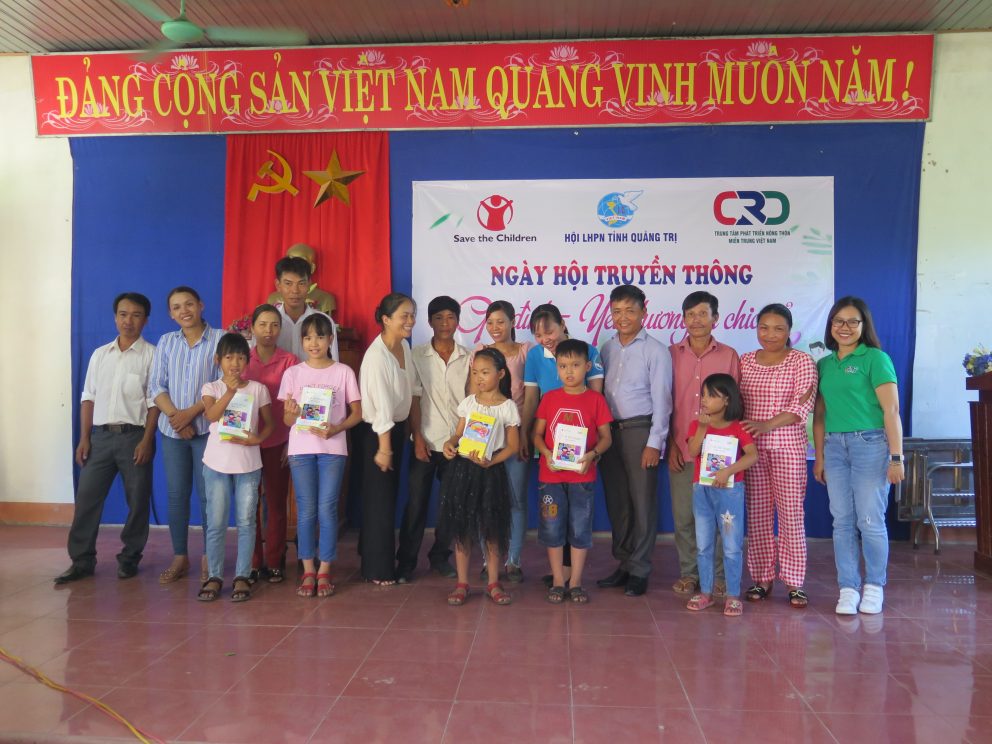 There was a wide variety of activities such as: music performances; video shown about a survey on children's voice; children's rights quizzes to test understanding between parents and children. Particularly, a play named "Giữ lại tổ ấm bình yên" (Saving the calm home) brought special moments for participants to think of behaviors in family to protect their children from physical and mental violence.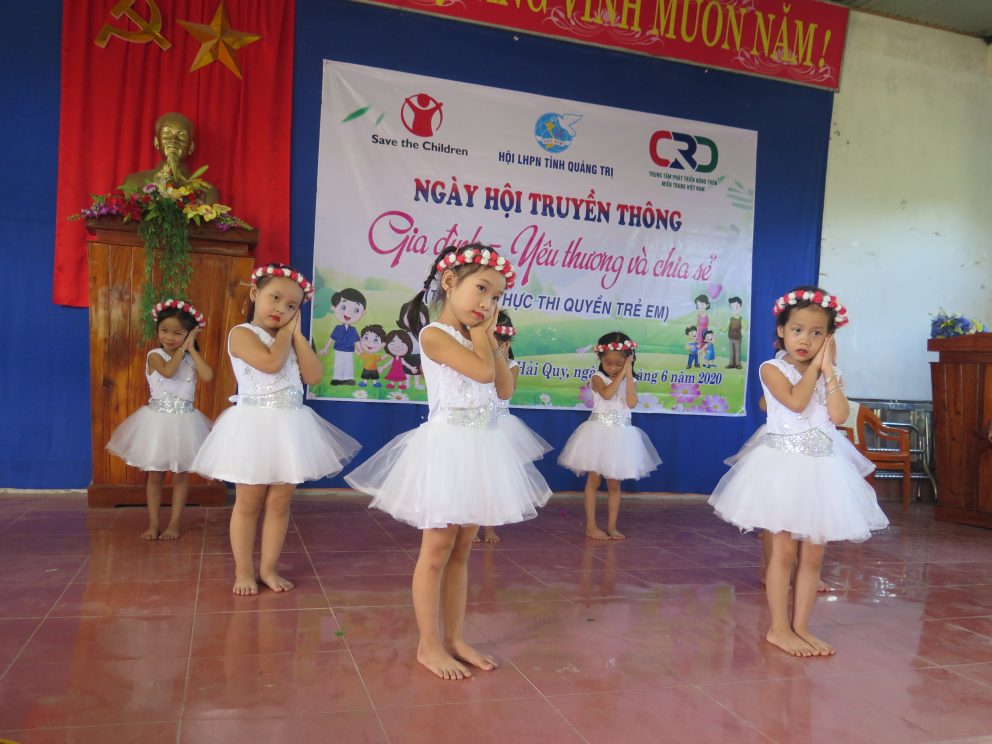 This activity is a part of the project "Strengthening Capacity of Civil Society Organizations (CSOs) on Child Rights Governance in Vietnam" funded by Save the Children International (SCI) and coordinated by CRD.