The activity had recently taken place in An Thuy commune, Le Thuy district, Quang Binh province organized by the Center for Rural Development in Central Vietnam (CRD) belonged to the project "Improving the resilience of vulnerable coastal communities to climate change related impacts in Vietnam" on July 1-6.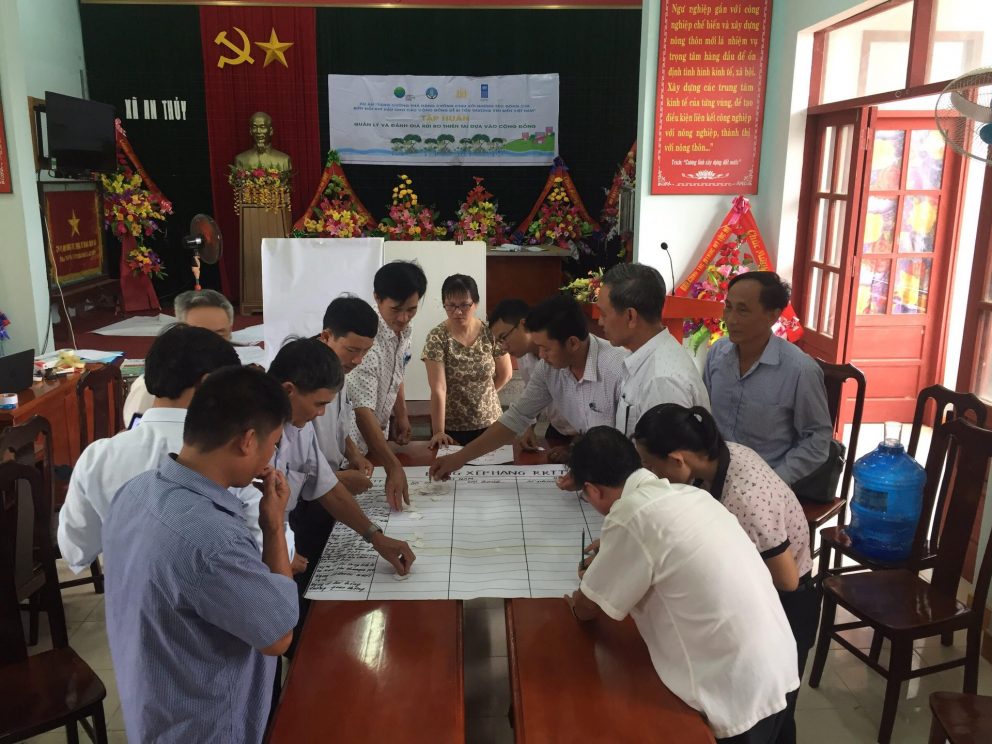 The total number of participants in this activity was 30 people, of which 15 members from the community and the remaining from Commune Technical Assistance Group, including: Representative of Commune People's Committee (CPC), unions, civil society organizations, officers of the CPC's office, land division and culture division, Red Cross, Women's Union, Youth Union, Fatherland Front and school representatives.
In the first three-day training, participants had understanding on basic knowledge of community-based disaster risk management and climate change adaptation; identification of safe houses before disasters; sustainable mangrove forest management methods; and Tools for Participatory Community-based Assessment of Climate and Disaster Risks. Right after the training, all the participants together with the community have implemented the assessment of disaster and climate risks in villages and developed community-based disaster risk management and climate change adaptation plans. This activity aims to help the community improve their access to data on losses and damages induced from disasters and climate change in the locality.
This activity was funded by the Green Climate Fund (GCF) through the United Nations Development Programme (UNDP).
Bao Hoa