That was the topics of the 2-day training course taking place on October 27 and 28 2016 at Heritage Hotel held by the Centre for Rural Development in Central  Vietnam (CRD).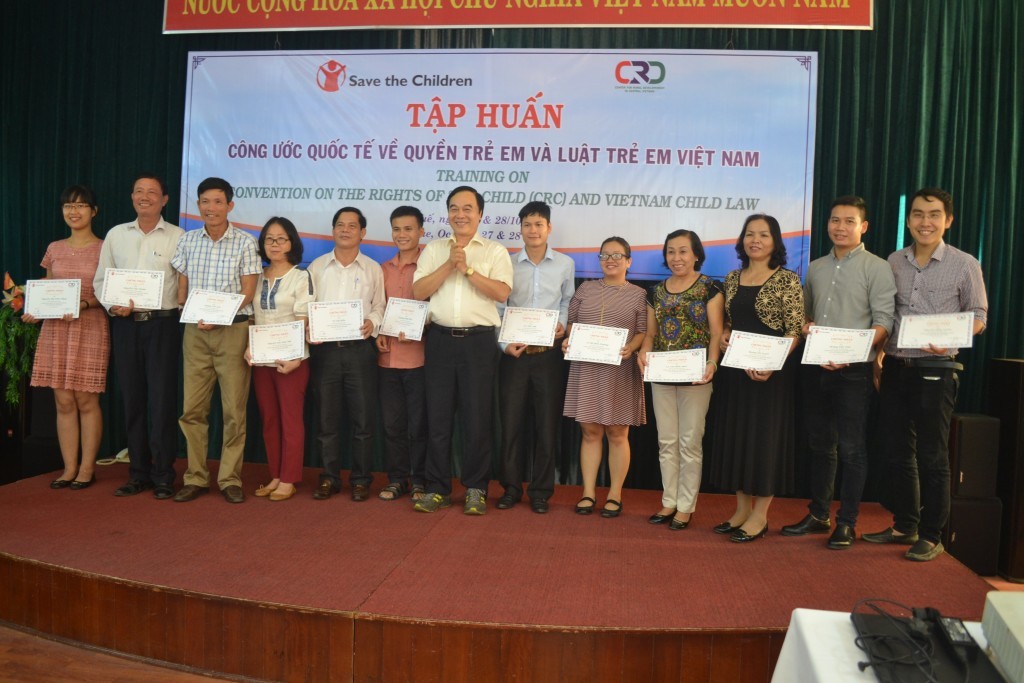 The training attracted 25 participants from different civil society organizations (CSOs) having the same interest and experience in children-related activities in the 04 provinces of Quang Binh, Thua Thien Hue, Da Nang and Quang Nam. All the participants received a certificate of training upon their full involvement in the training.
The training has offered an opportunity for the participants to learn about the International Convention on the rights of the child (CRC), the articles of which were grouped under 04 themes: Survival rights, Development rights, Protection rights and Participation rights. A number of Vietnam laws relating to child rights were also introduced thoroughly.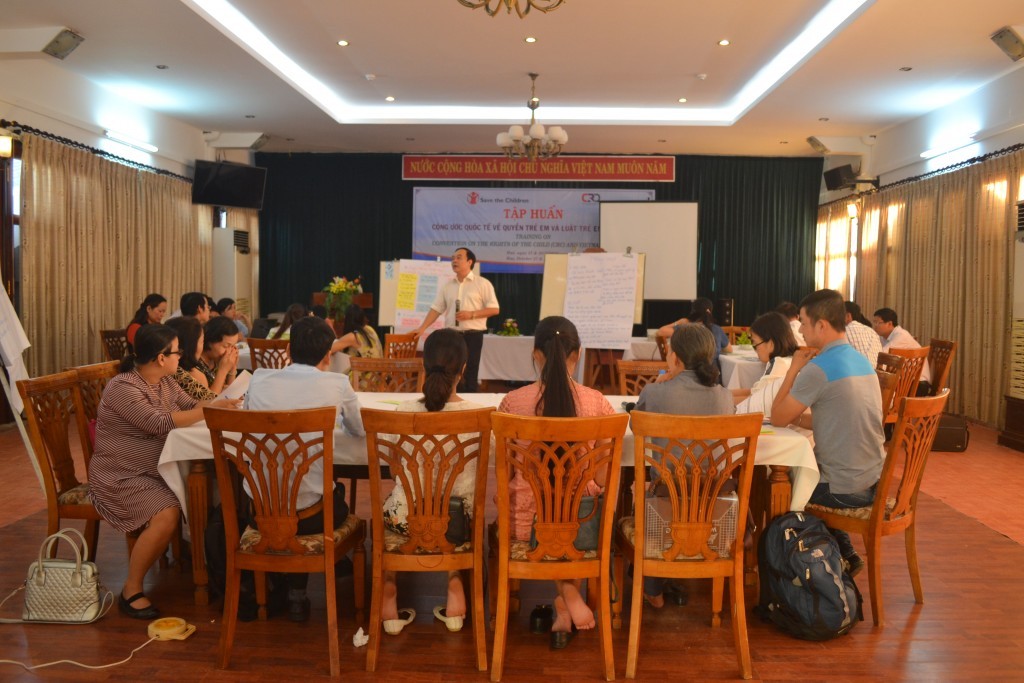 Adopting the learner-centered approach, the trainer, Dr. Nguyen Hai Huu, Chairman of Vietnam Association of Schools of Social Work encouraged the participants to involve in open discussions on the enforcement of children's rights in Vietnam and the comparison between child rights under the CRC and those in some countries around the world. Thereby, the participants figured out the strengths as well as the shortcomings in the current legal system.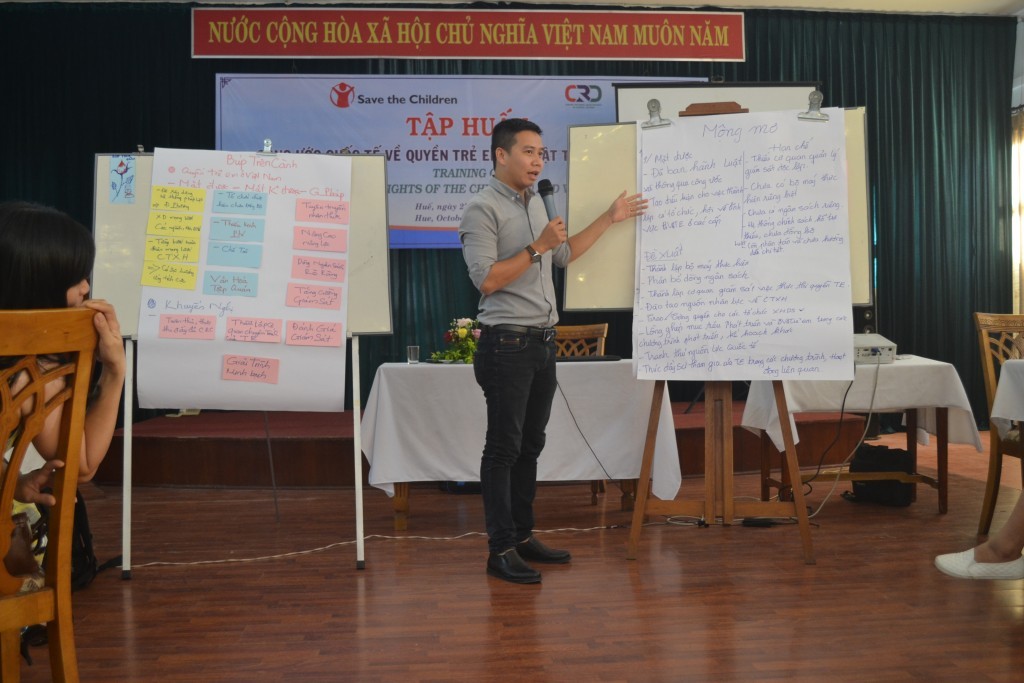 In addition, the trainer also helped the trainees be fully aware of the roles of the CSOs in the protection of child rights. It has been agreed that CSOs played a significant role in supporting the State to best protest the rights and legal interests of children. From vivid and practical illustrations in the lecture and exhaustive group discussions, various good opinions from the participants were raised and considered of high applicability.
Despite the fact that Vietnam was the second country in the world to sign and ratify the CRC and had its own Child Law, the rate of child mistreatment, abuse, violence or neglect remains high compared to other countries in the region. The training course was an opportunity to strengthen the communication and experience exchanges among the organizations in order to enhance the capacity on child rights governance. This training was one of the initial activities in the framework of the project "Strengthening the capacity of civil society organizations on Child Rights Governance" funded by Save the Children International (SCI).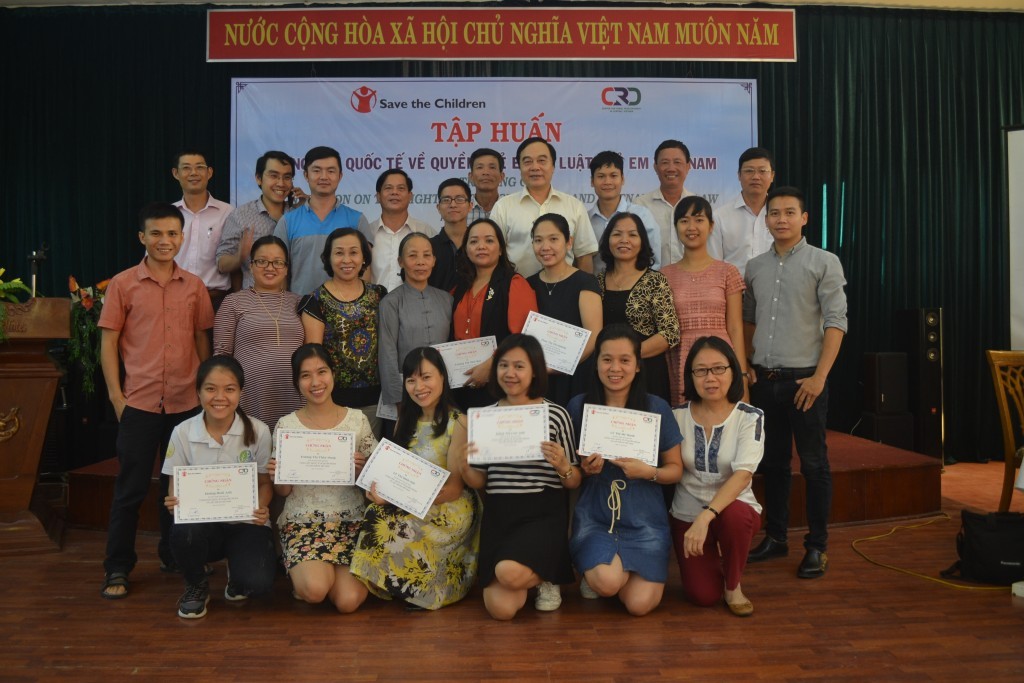 Bao Hoa