Recently, A Luoi District Youth Union, with technical consultation from the Centre for Rural Development in Central Vietnam (CRD), organized 4 sessions to disseminate the knowledge of non-timber forest products (NTFPs) exploitation for forest management household groups in Huong Nguyen commune.
100 participants from 22 household groups of biodiversity conservation and sustainable forest management in Huong Nguyen District had an opportunity to be equipped with not only knowledge about NTFPs exploitation but also practical techniques of rattan and Homalomena (thien nien kien) planting, caring and sustainable harvesting. The sessions were facilitated by 5 group leaders who had been previously trained by experts of the project "Strengthening the capacity in forest resources and biodiversity conservation and sustainable livelihood development associated with ethnic minorities living adjacent to Sao La Nature Reserve in Thua Thien Hue province".
The 4 sessions aimed to contribute to transferring technology to the community, including enhancing existing techniques and introducing new ones to improve the capacity of assigned groups in increasingly sustainable management, protection and use of natural resources.
The activity was funded by GEF Small Grants Programme (SGP) – UNDP.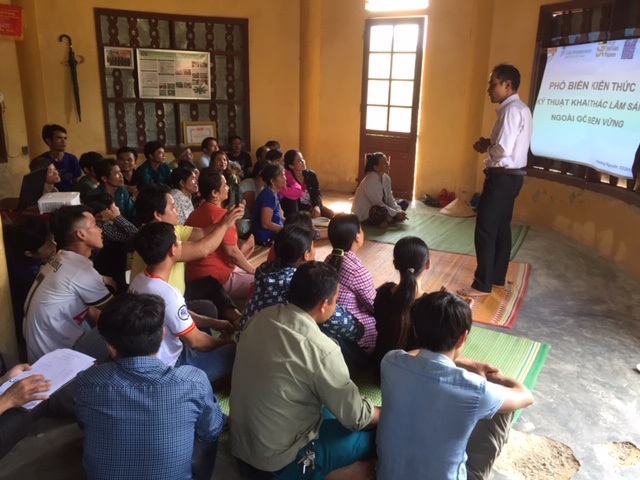 Group leader of Tu Mu Village presenting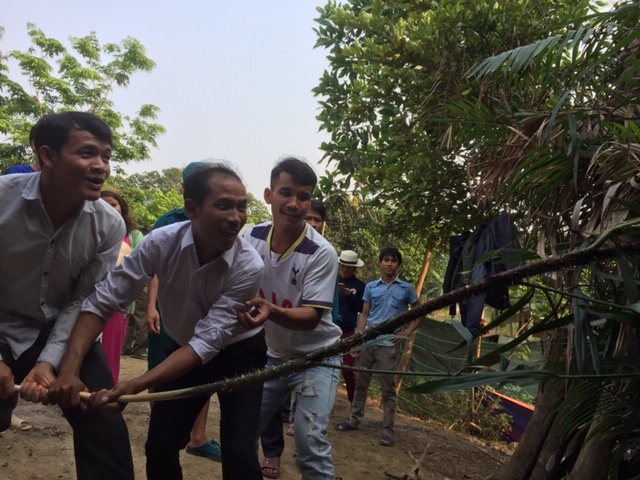 Practicing sustainable rattan exploitation