In recent time, Thua Thien Hue Provincial Department of Planning and Investment organized 11 training courses in order to enhance the capacity of staff of districts and communes in the province to implement the national target program in the year 2020. The training courses were successfully held with the consultancy from the Center for Rural Development in Central Vietnam (CRD), University of Agriculture and Forestry, Hue University.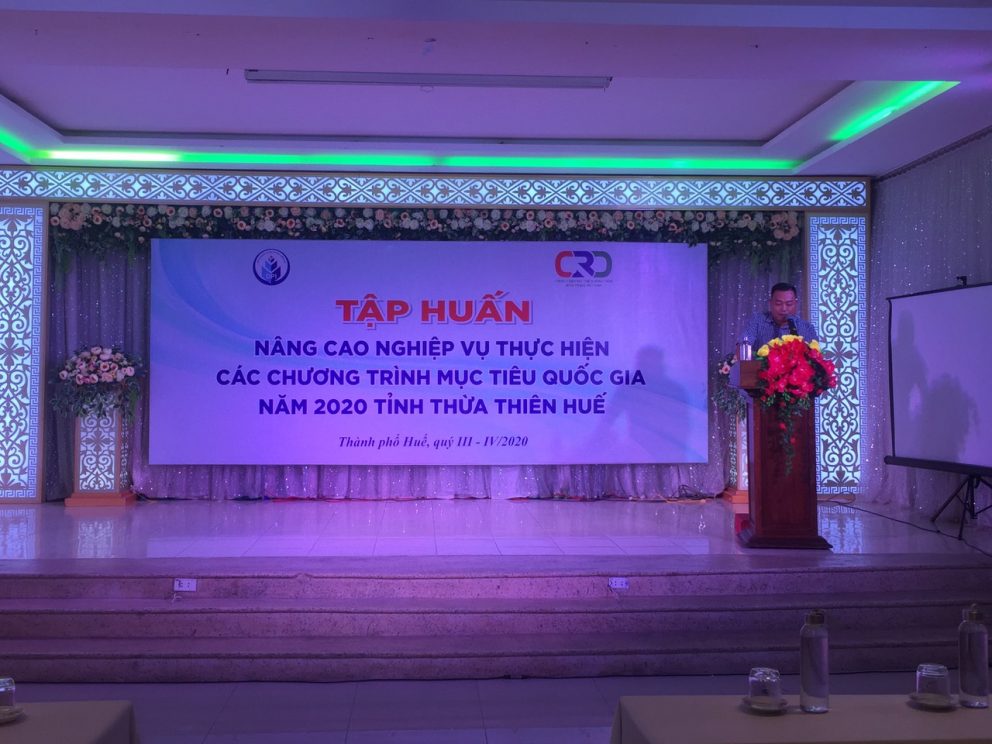 About 350 people who are working in 8 districts/towns and 97 communes over Thua Thien Hue province participated in these courses. The participants were introduced and provided guidance to implement legal documents of the Government including: the Law on Public Investment dated June 13, 2019; Decree No. 40/2020/ND-CP dated April 6, 2020 providing details on the implementation of several Articles of the Law on Public Investment; Circular 13/2019/TT-BXD of the Minister of Construction prescribing management of construction costs of construction projects under national target programs on sustainable poverty reduction and development of new-style rural areas; Circular 11/2019/TT-BKHDT dated December 16, 2019 of the Minister of Planning and Investment, detailing the provision and posting of bidding information, roadmap for application of online contractor selection and management and use of the non-refundable bid security or contract performance bond.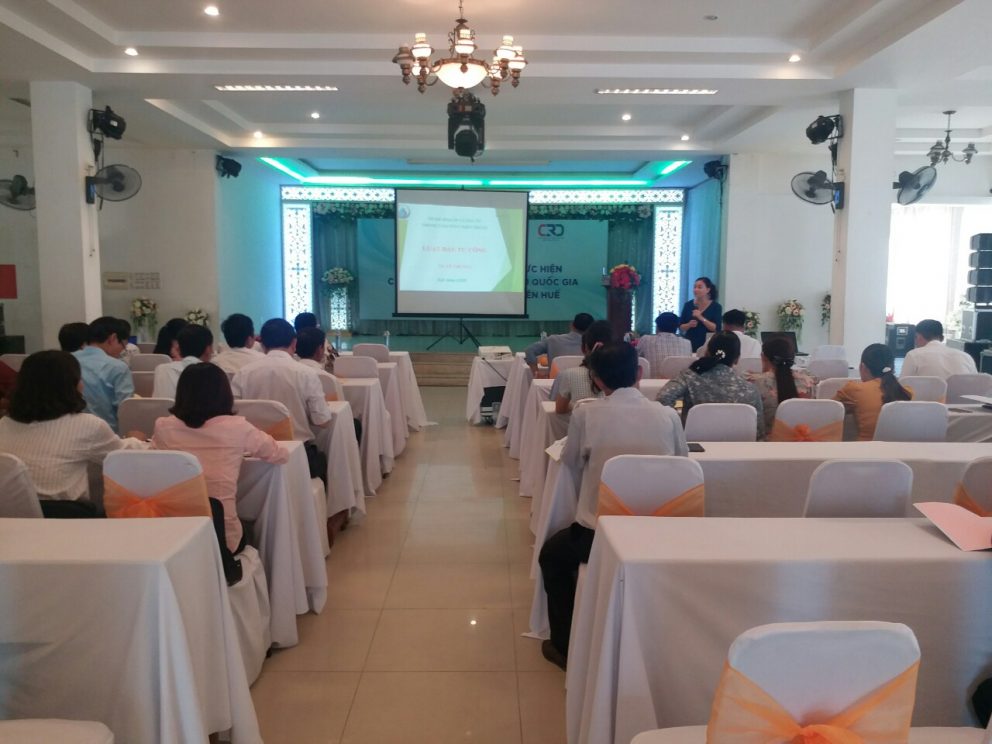 Also in this occasion, CRD cooperated with the provincial Department of Planning and Investment to compile document on guiding the national target program implementation in Thua Thien Hue province./.