On October 24th, the Center for Rural Development in Central Vietnam (CRD), University of Agriculture and Forestry, Hue University cooperated with the Social Work Service Centre of Quang Nam province to organize a communication event on the theme of Listening to children's voices in An Mỹ ward, Tam Kỳ city, Quảng Nam province.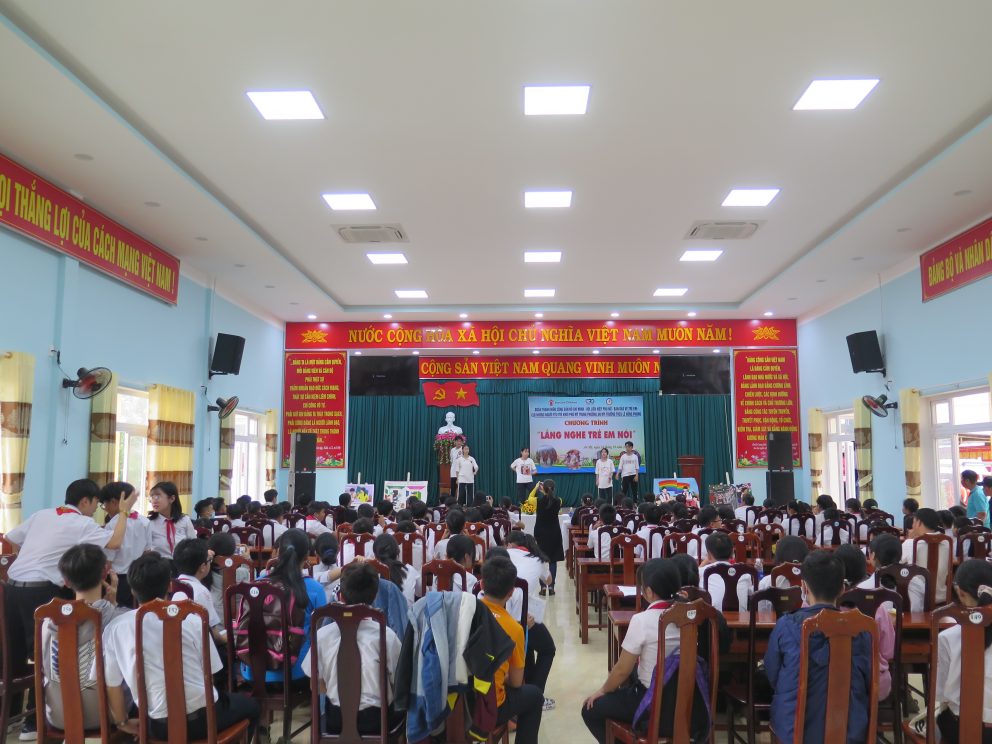 There were the presence and support of Child lovers club of Mỹ Trung street, The Ho Chi Minh Communist Youth Union and Women's Union of An Mỹ ward, Lê Hồng Phong lower secondary school (Tam Kỳ) and the participation of 130 representatives including over 120 students of Lê Hồng Phong lower secondary school in the event.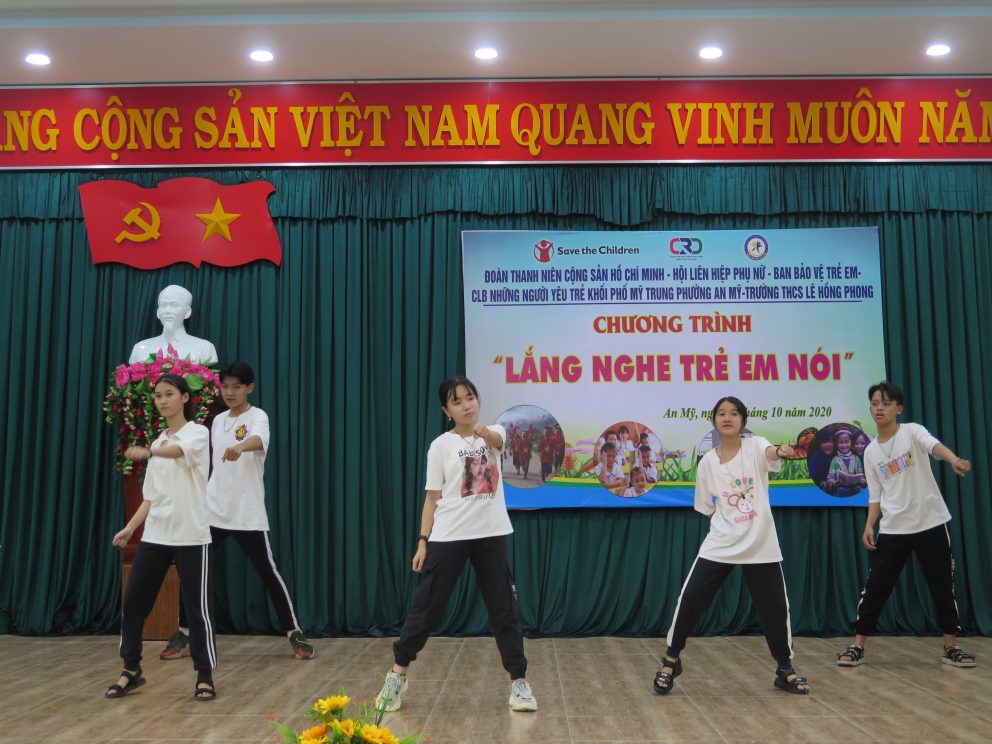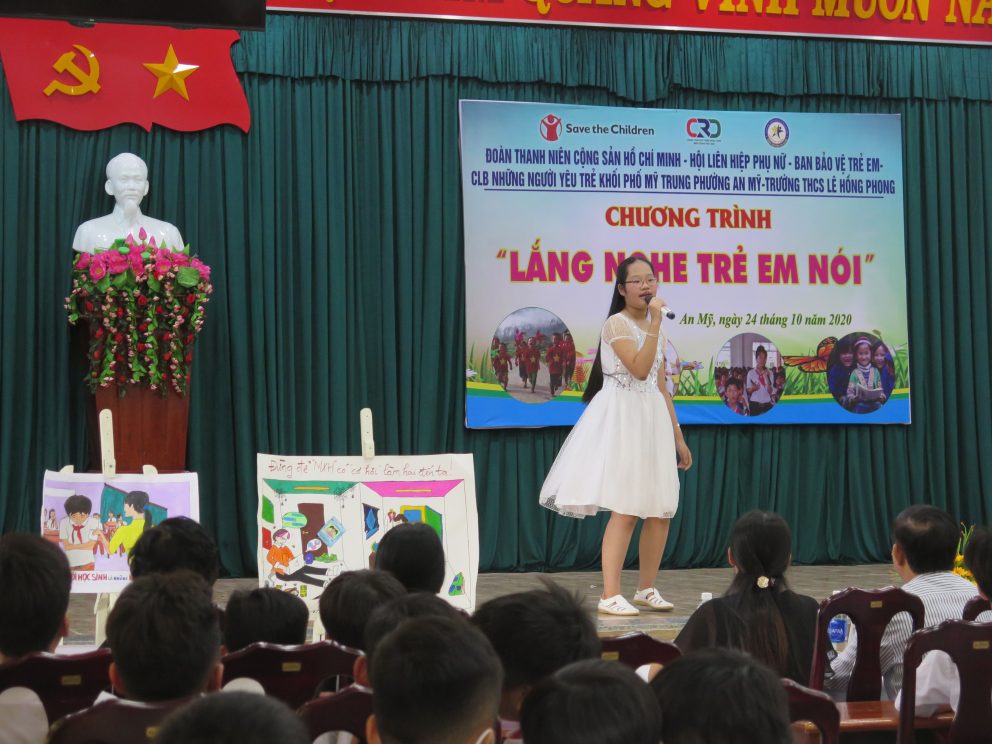 In the event, the students raised their voices to physical and mental punishment, discrimination against lesbian, gay, bisexual, transgender children; negative effects of internet use; stress of overstudying, etc. that have affected their physical and mental development.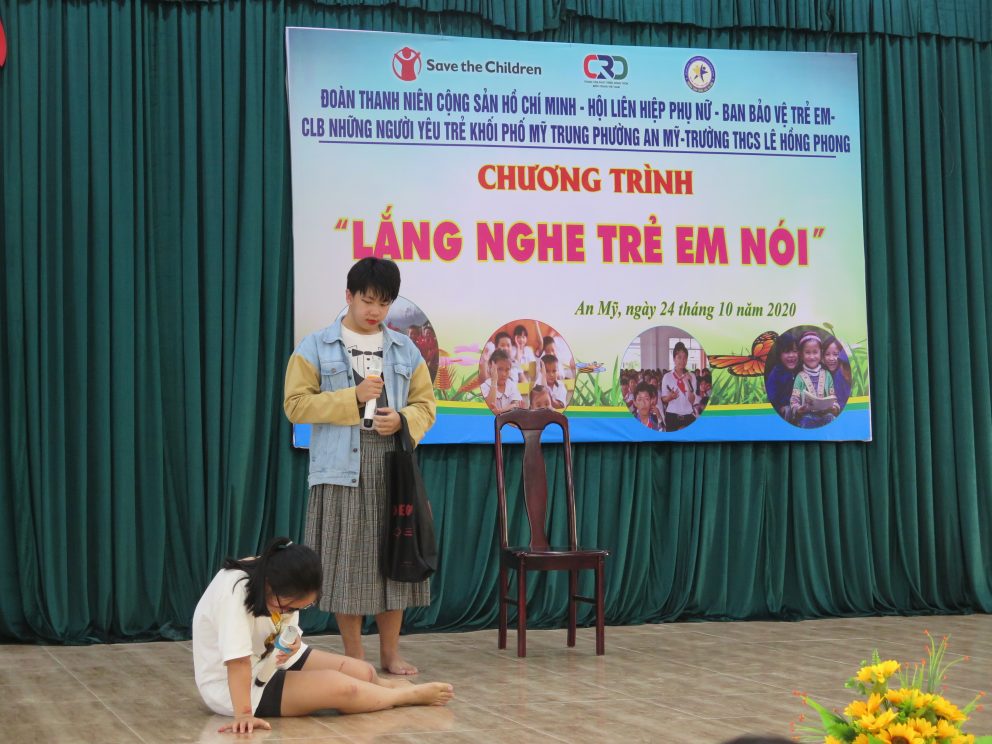 Also, the students sent messages to the adults through pictures, presentations and role-plays such as "Every children deserves to live their lives as their true gender"; "Mitigate the harmful effects of internet"; " Bring up happy children", etc.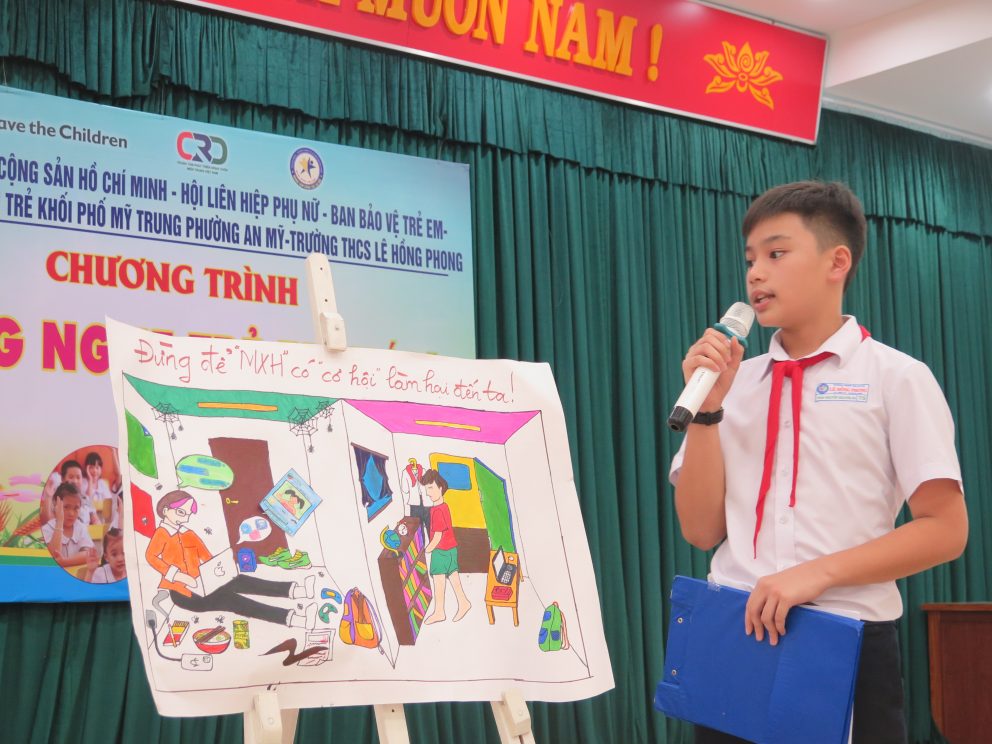 The communication event was organized within the framework of the Project "Strengthening the capacity of social organizations on child rights governance – Phase II" funded by the Save of Children International (SCI)./.