"For a happy school" was the topic of the school dialogue implemented by the Center for Rural Development in Central Vietnam (CRD), University of Agriculture and Forestry, Hue University in cooperation with Kim Đồng primary and secondary school in Thượng Nhật mountainous commune, Nam Đông district, Thừa Thiên Huế province on March 6, 2021.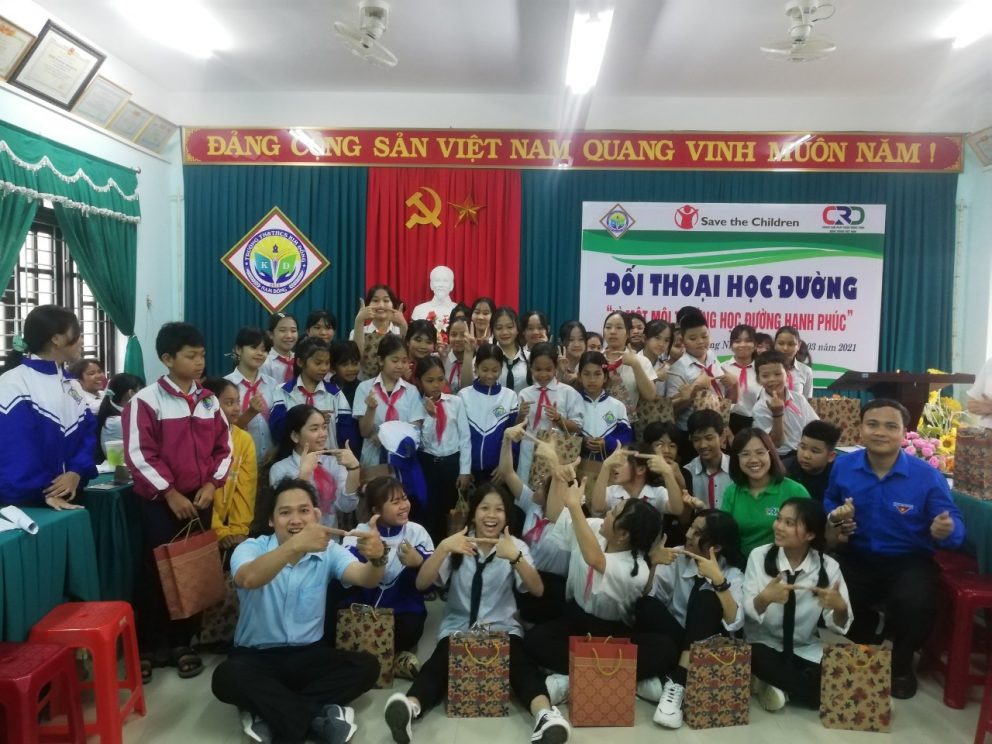 The school dialogue attracted the participation of 70 students from grade 6 to grade 9 of the school who mainly belong to Cơ Tu ethnic minority group and 10 representatives from Ho Chi Minh Young Pioneer Organization of Nam Đông district, People's Committee of Thượng Nhật commune, school administrators and teachers.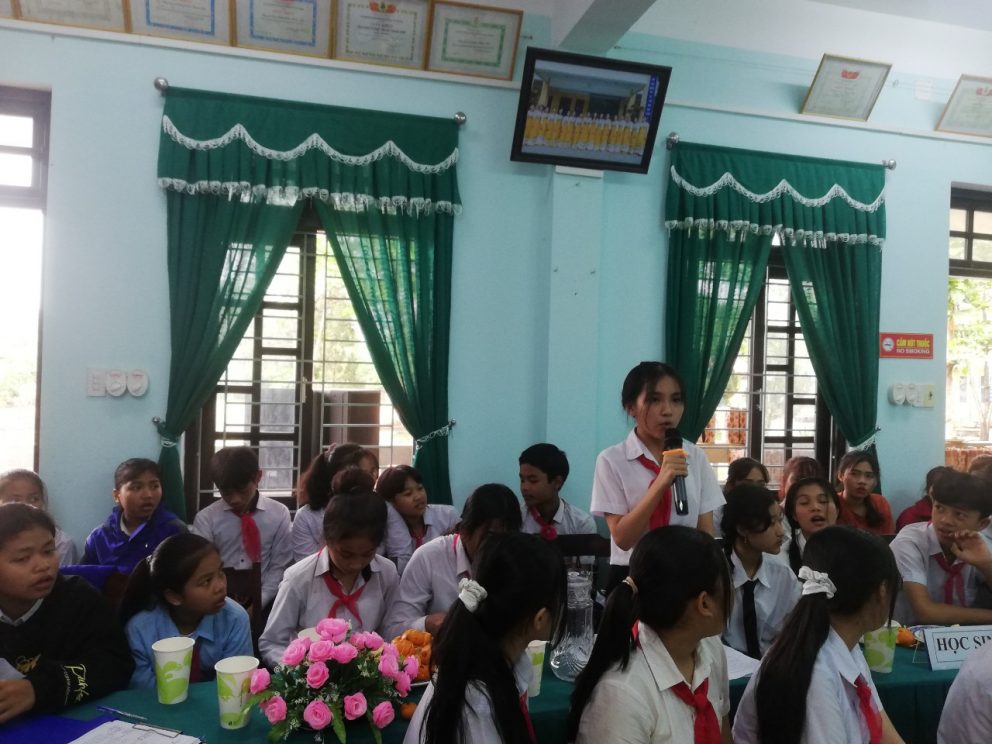 The school dialogue aimed to create spaces for students and promote their participation in sharing their thought and desire with school administrators, teachers and the Young Pioneer Organization. Also, it created opportunities for the school and the Young Pioneer Organization to solve problems and develop a friendly school environment.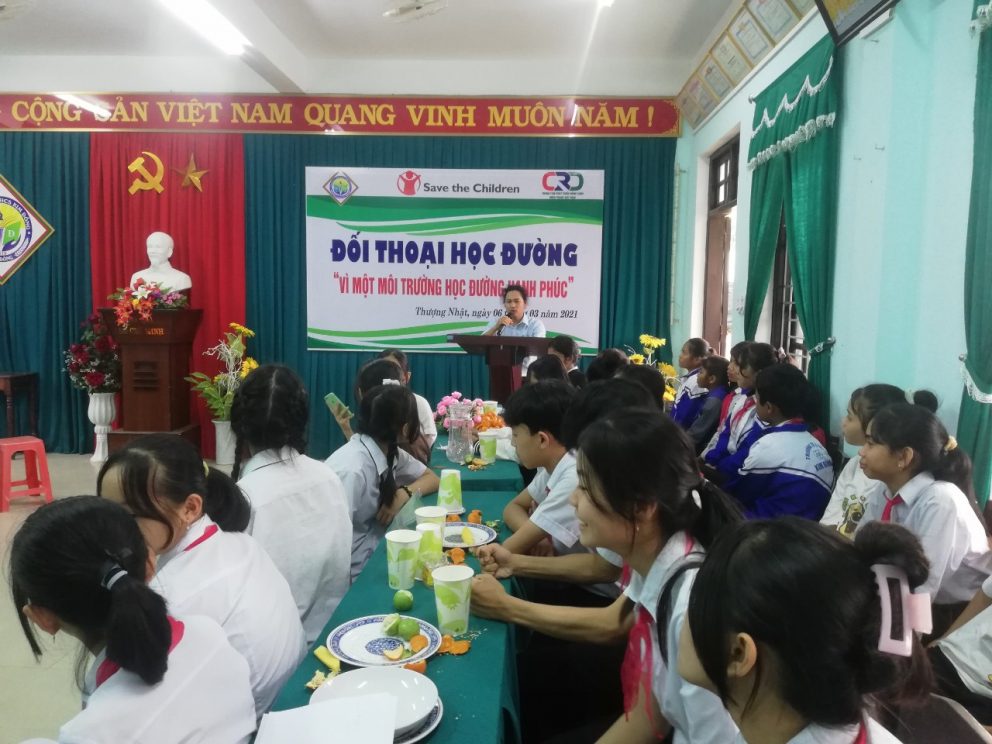 At the school dialogue, students were encouraged to propose practical ideas about their needs of study, physical training, extra-curricular programs, life skills exchange, English language support, etc to improve teaching and learning quality.  Many urgent matters such as inappropriate teaching method of some teachers, lack of books, bicycle security at school have been mentioned in a straightforward way. In addition, they discussed with the school administrators and local authorities about sports activities for students, lighting, traffic flow in front of the school gate after school; environmental sanitation, etc.
Receiving students' ideas and comments, teacher Nguyễn Thị Thu Thanh – Vice Principle answered all the proposed questions. She confirmed issues to be solved right away and to be considered for a proper solution. For the traffic safety for students after school, Mr. Nguyễn Văn Bấp – Deputy Chairman of Thượng Nhật communal People's Committee confirmed that the communal police shall arrange a talk with students to improve students' awareness about traffic safety.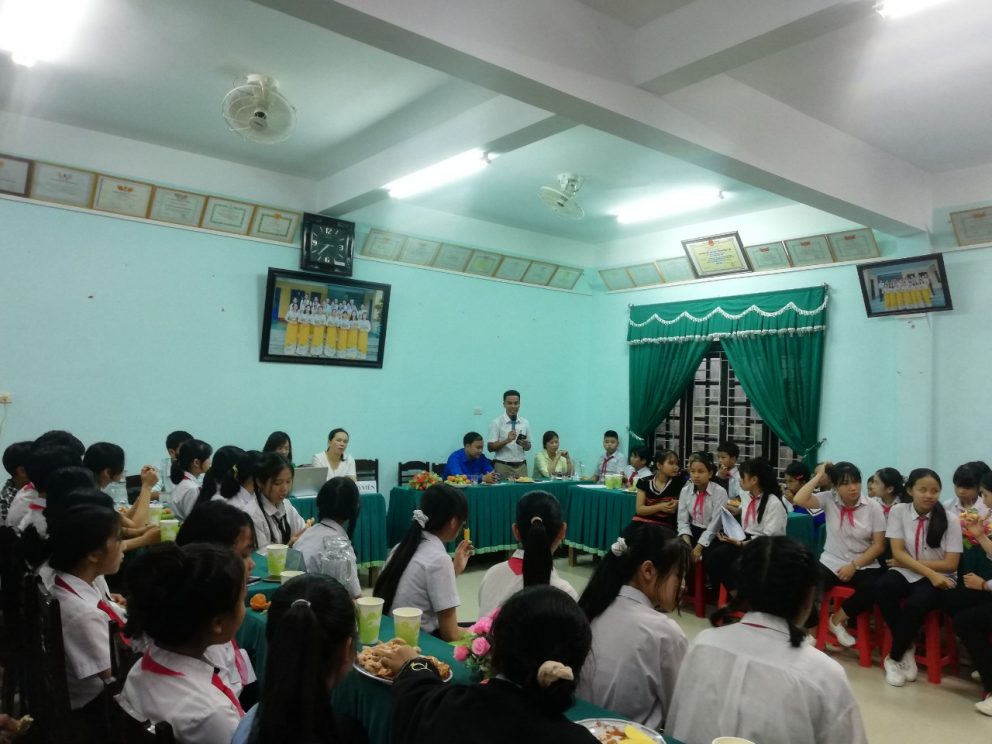 This was the first time the school dialogue was held in Kim Đồng primary and secondary school which received positive responses from students. This activity is within the framework of the project "Strengthening the capacity of civil society organizations on child rights governance" funded by Save the Children International in 2021.