Mrs. Nguyễn Thị Nga who is a 62 year-old woman residing in Mỹ Trung street, An Mỹ ward (Tam Kỳ city, Quảng Nam province), has retired for seven years. She should get relaxed at the moment; however, when her children are busy with work, she had to spend time caring and educating the four grandchildren. Since then, the grandmother has carried out "a revolution" in finding out appropriate teaching methods.
Taking care of grandchildren and "struggling" on her own 
Mrs. Nga still remembered the year 2017 when her granddaughter's study result was ranked last in the class. "My daughter asked me to go to their house in Hồ Chí Minh city and help her educate the granddaughter. Those were difficult days even though I had pedagogy skills. All four grandchildren were mischievous, particularly the granddaughter seemed not to be obedient. She was even ill and weaker than her peers".
With the love of a grandmother, Mrs. Nga left her home in Tam Kỳ to move in Hồ Chí Minh city. She started "the revolution" to change her granddaughter by waking her up early to go to school on time and forcing her to eat more food. "At the beginning, I shouted at her and threaten her with a whip. She seemed to obey my orders, but I happened to see that she pushed the finger down to her throat to vomit food".
When the grandmother "goes to school"
Going back to Tam Kỳ, Mrs. Nga was introduced to become a member of Child lovers club in Mỹ Trung street which is founded by the Center of Rural development in Central Vietnam (CRD), University of Agriculture and Forestry, Hue University within the project "Strengthening the capacity of civil society organizations on Child Rights Governance" funded by Save the Children International. It was the first time Mrs. Nga participated in training sessions on "positive discipline" techniques. The club activities on the topic of child education turn into time for members to share experiences in controlling emotions, learning to listen to and respect children. CRD experts helped to provide Mrs. Nga clear guidance in applying the method and she also had the "companions" who shared the same goals with her in the club. In addition, there were documents to help practice positive discipline such as "Parents' diary for child's education in modern time" to "self-examine" the changes of daily habits that helped Mrs. Nga skillfully apply the method.
Mrs. Nga started to practice the positive discipline method and spent more time talking with her granddaughter. "To wake her up on time, I get up early first. Now, she can get up on time and does personal hygiene herself."
Mrs. Nga also cooperated with her granddaughter's teacher to provide more homework and Nga spent one or two hours per day helping her do homework. Gradually, her grandchild liked going to school. "I asked her teacher to nominate her as a vice monitor who watches her classmates eat. Since she was told about Buddha's contemplation "If you waste food, it is as if you were taking it from the mouths of others", she has tried to finish her meal and I no longer run after her to beg her to eat food." said Mrs. Nga.
Mrs. Nga's granddaughter finished grade 4 and the granddaughter also improved her class ranking. Moreover, Mrs. Nga has shared the positive discipline techniques with her children so that they can "make friend" with their kids as well.
From the successful lesson of herself, Mrs. Nga has involved in communication activities of the club. Many children in the street were physically and mentally punished as they were addicted to video games. Thanks to the communication events, the local authority and parents have worked together to monitor this situation. Children become aware of negative effect of video games and limit time for them. Video game centers in the ward are closed before 10 pm.
Without scolding, there are not tears on children's face and headache of parents any longer.  Love connects generations in families and parents learn to change to become "life holder" for the mental and physical development of children.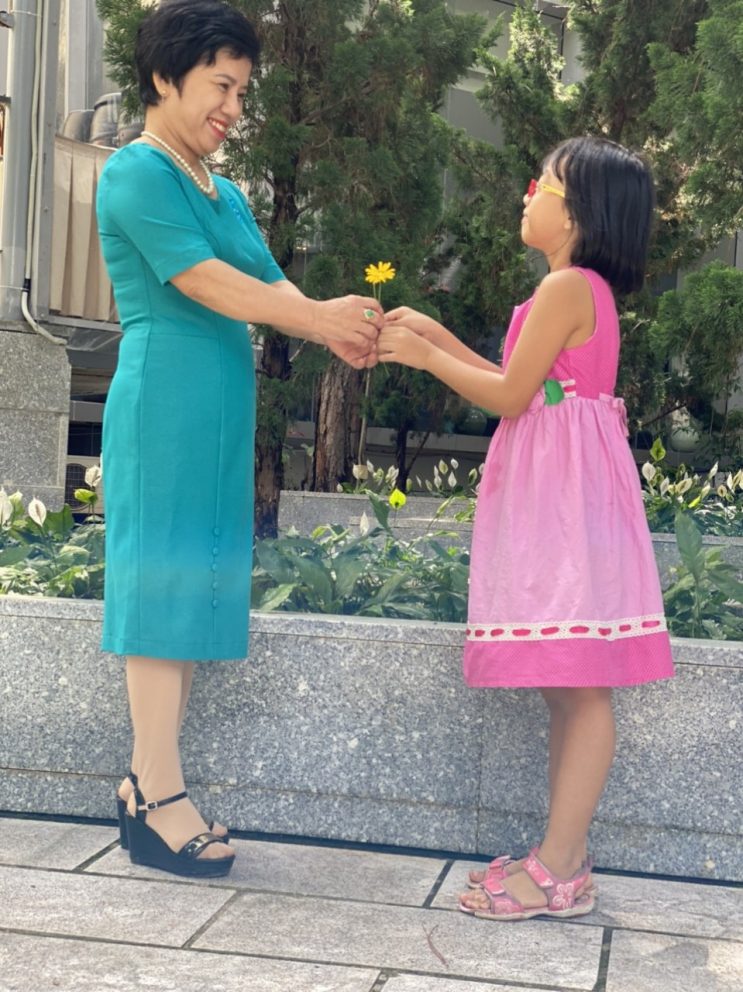 The grandmother is happy to be a friend of her granddaughter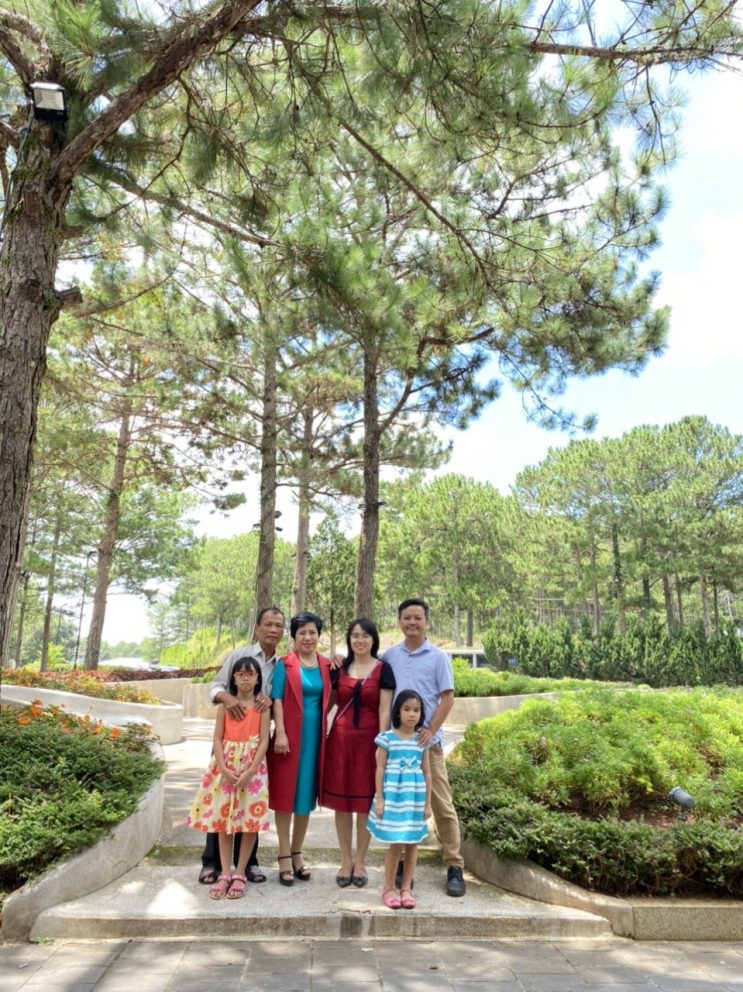 The grandmother, children and grandchildren become closer
Story no. 2: I used to whip

my children very often.
Mrs. Nguyễn Thị Lệ (61 years old) is Nguyễn Thị Nga's friend and also a core member of Child lovers club in Mỹ Trung street. She has become grandmother for few years. "At first, when seeing my grandchildren spent much time watching TV or smart phone, the first thought that came to my mind was using whip. I whipped my grandchildren very often. However, it seemed that whipping made my grandchildren become bullheaded. Thanks to what Mrs. Nga shared, I tried to gently explain the bad effects of spending much time for using smartphone and set play time for my kids. I learnt to change myself gradually first and change my kids' habit later. As a result, they become more obedient. I participated in the club and became the manager of this club. My daughter used to say that I should rather stay home and help her take care of children than join the club. But now, she has realized the positive results of the club activities and even encouraged me to share what I learnt in educating the children with her. Well, the proverb "Spare a rod, spoil a child" is no longer applicable."

Bảo Hòa