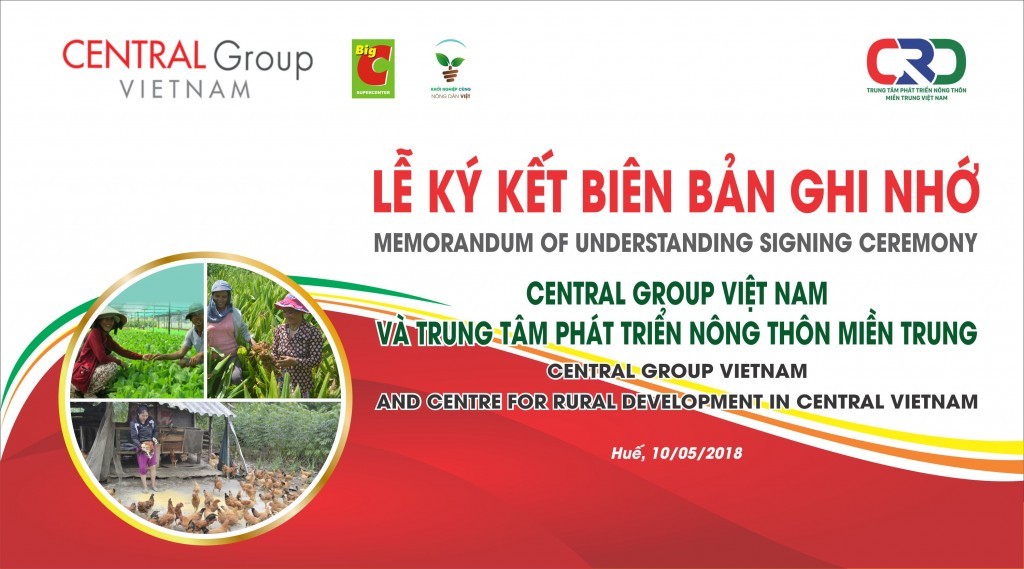 We are from Livelihood for Communities, a social initiative of Central Group Vietnam aiming to grow Vietnamese farmers, and The Center for Rural Development in Central Vietnam (CRD), under Hue University of Agriculture and Forestry.
Sharing the same vision and mission to support Vietnamese farmers and sustainable development for rural areas, allowing households to have a better life, etc. through the implementation of livelihood projects, provision of training, transfer of know-how helping the farmers to improve their competencies, we have decided to work together in a partnership program to provide knowledge, technical training in agricultural production to the farmers who are beneficiaries of Livelihood for Communities in Vietnam.
In addition to the signing ceremony of the MOU at the event, we will also present the success story of Sơn Hà project where our partnership with farmers in Sơn Hà district (QuảngNgãi province) to distribute their agricultural products has worked well, bringing in return a secured livelihood and enhancement of the quality of life for the farmers in Sơn Hà district.
On May 4th, 2018, we will organize a ceremony to sign an Memorandum of Understanding on this on-mentioned partnership at 14:00, CRD office102 PhùngHưng, ThuậnThành ward, Huế city).