School is a place cultivating minds, and nourishing souls and morality of students. It is also a place keeping lots of good school life memories. Therefore, it would be painful if there still exists any act or threat of violence causing distress, injuries and harms in somewhere, both inside and outside the classroom.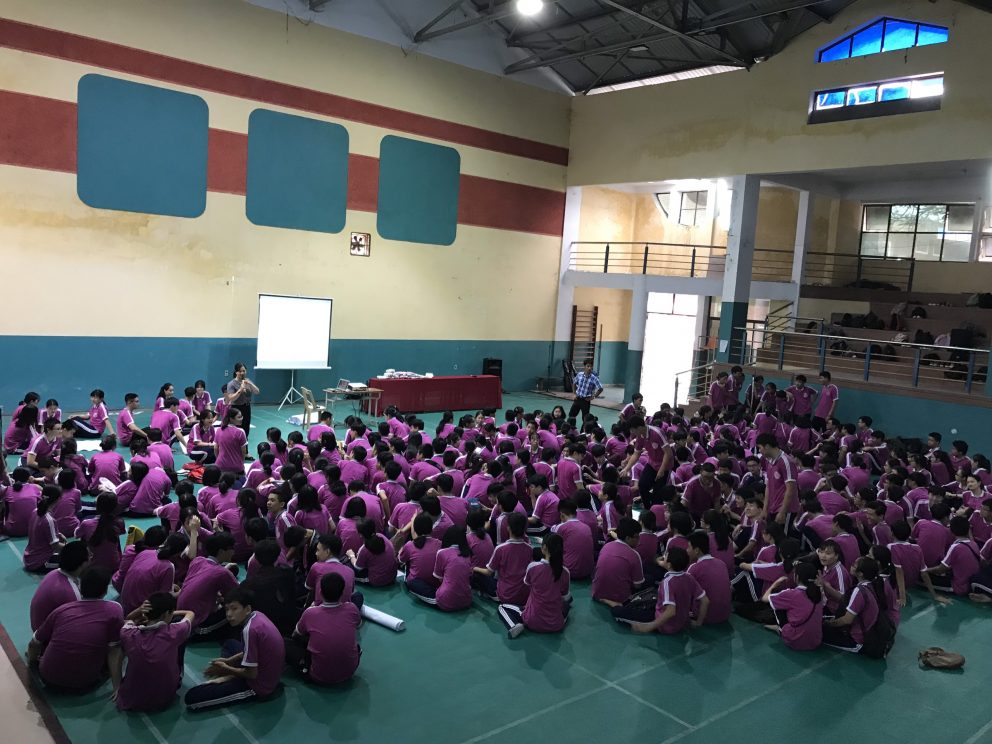 The "Prevention of School Violence" communication at Hai Ba Trung High School (Hue city) on August 22 had pointed out the pain and impotence of school violence to urge all of the students to say NO to violence.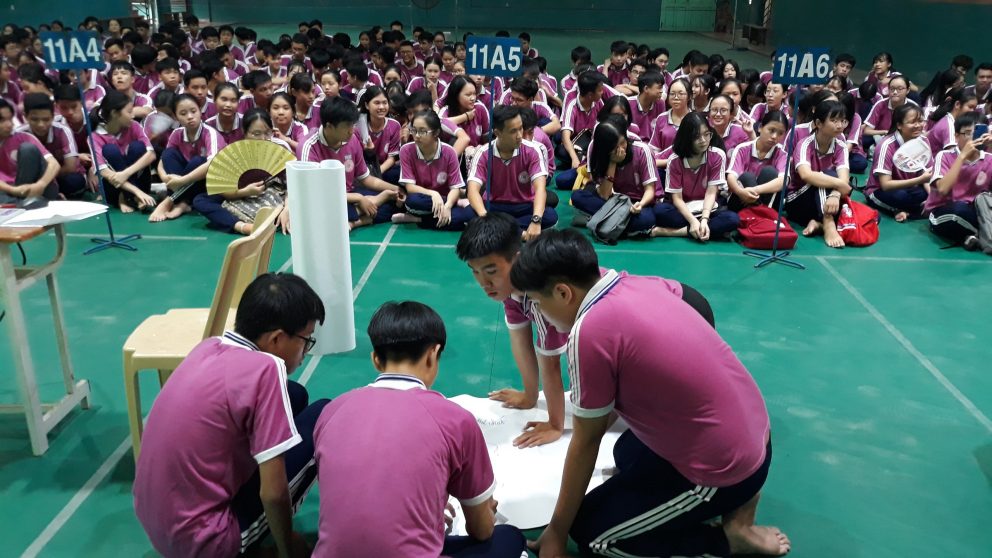 This activity is under the project "Strengthening the capacity of civil society organizations on child rights governance – Phase 2" implemented by the CRD in collaboration with Hai Ba Trung High School, funded by the Save the Children.
In addition, students themselves shared their thoughts on issues of violence school through clips and slides. They understood its causes and consequences, and solutions to end violence and make school safer. They also created abundant of catchy slogans such as "A violence act does NOT make you a HERO, but makes you a BAD GUY", "NO violence even if poverty and crazy hot weather", "School violence is a dark road that can roast your life".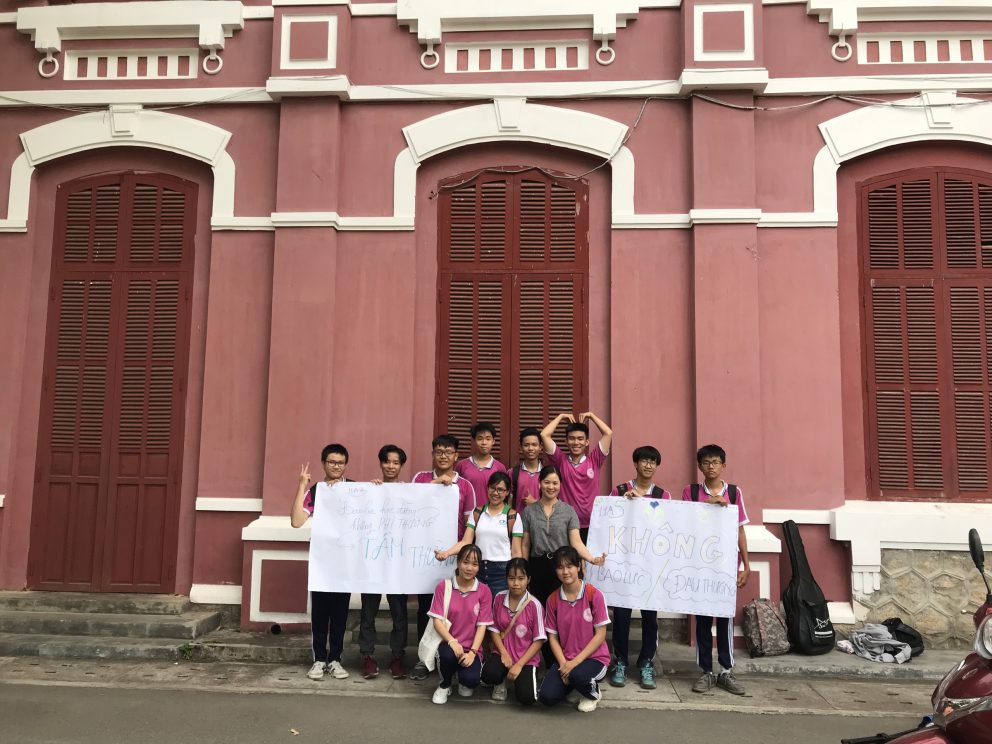 After the communication program, the 11A4 students reminded their friends and all the teachers about the desire to study in a friendly and safe school: "Please learn how to love and change your consciousness to stop and end school violence. Let's build a non-violence school".