On June 18th, Ho Chi Minh Communist Youth Union of A Lưới district organized the completion conference of the project "Strengthening capacity on forest resources and biodiversity conservation in association with sustainable livelihood development for ethnic minorities living near the Saola Nature Reserve" in A Lưới district, Thừa Thiên Huế province.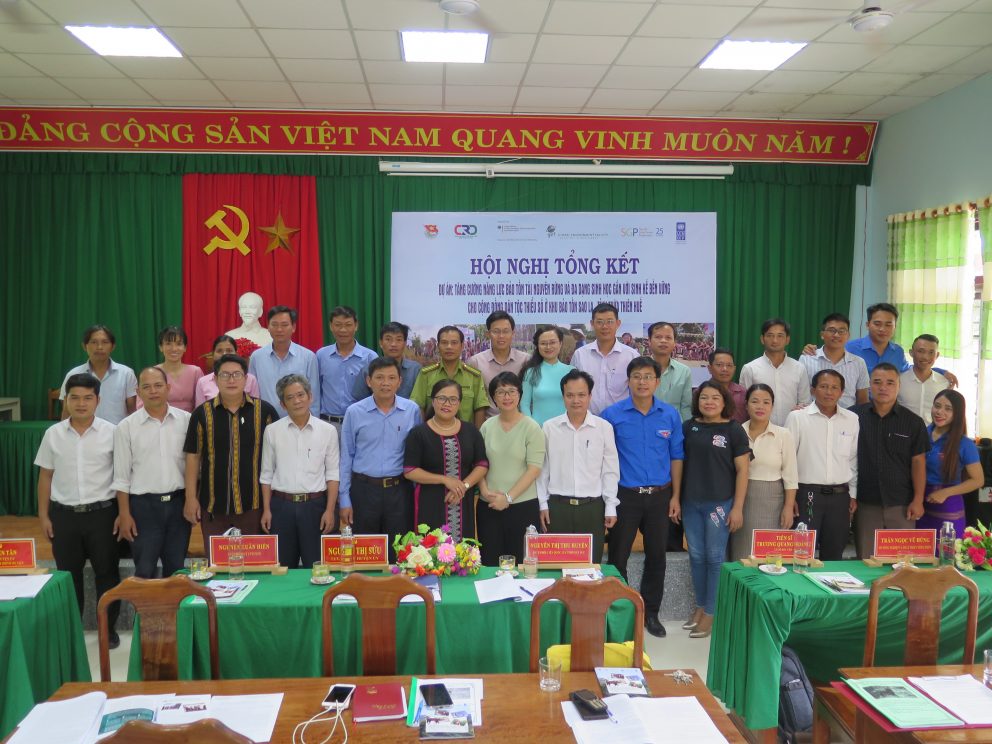 The project was funded by the Global Environment Facility, the Small Grants Programme of the United Nations Development Program in Vietnam (SGP GEF – UNDP) with technical consultation by the Center for Rural Development in Central Vietnam (CRD).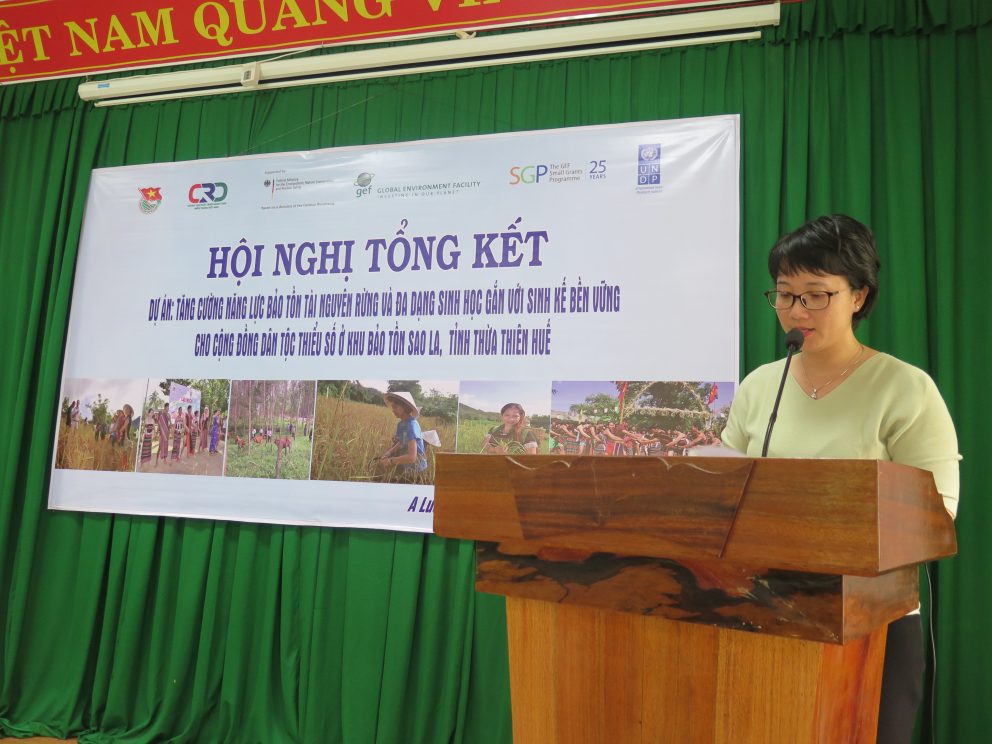 At the conference, stakeholders shared the results, success and impacts of the project on the community as well as lessons learnt during technical assistance and consultation to successfully implement the project. The representatives of the independence evaluation team recognized several outstanding results of the project, especially the development of effective potential production models such as cow breeding, Ra Du wet rice and Homalomena occulta cultivation. The evaluation team also highly appreciated the restoration of spiritual festival which contributes to change bad habits of local people in forest exploitation.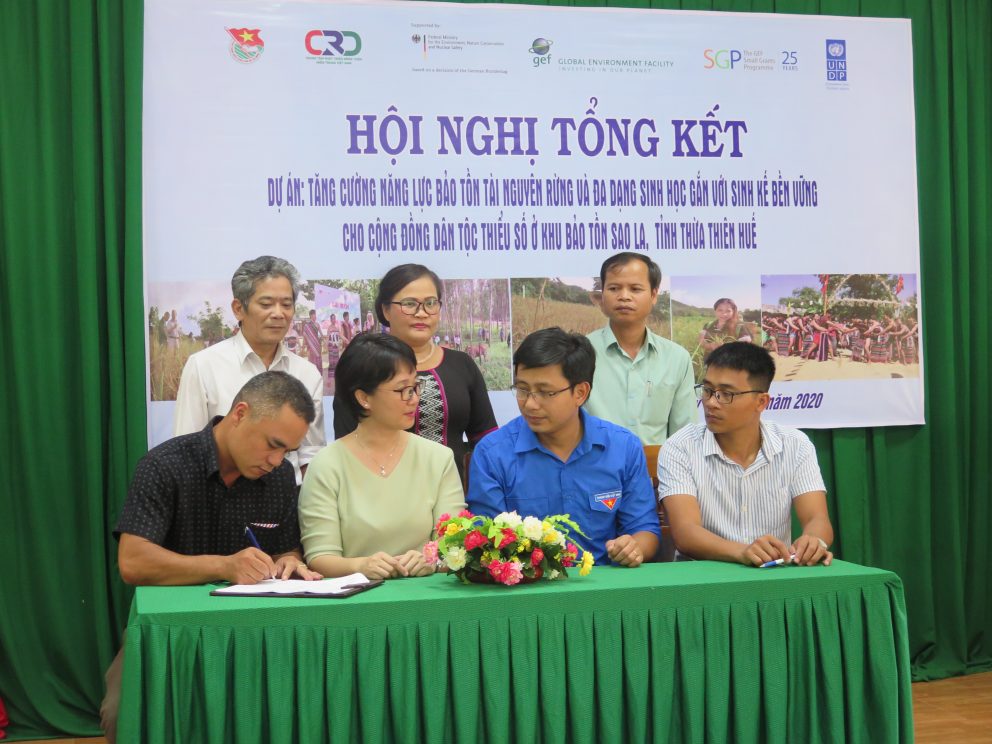 At the end of the conference, representative of SGP GEF UNDP handed over 306 million VND of the Sustainable Livelihood Development Fund to Hương Nguyên Commune to implement activities under the management and supervision of Ho Chi Minh Communist Youth Union of A Luoi district.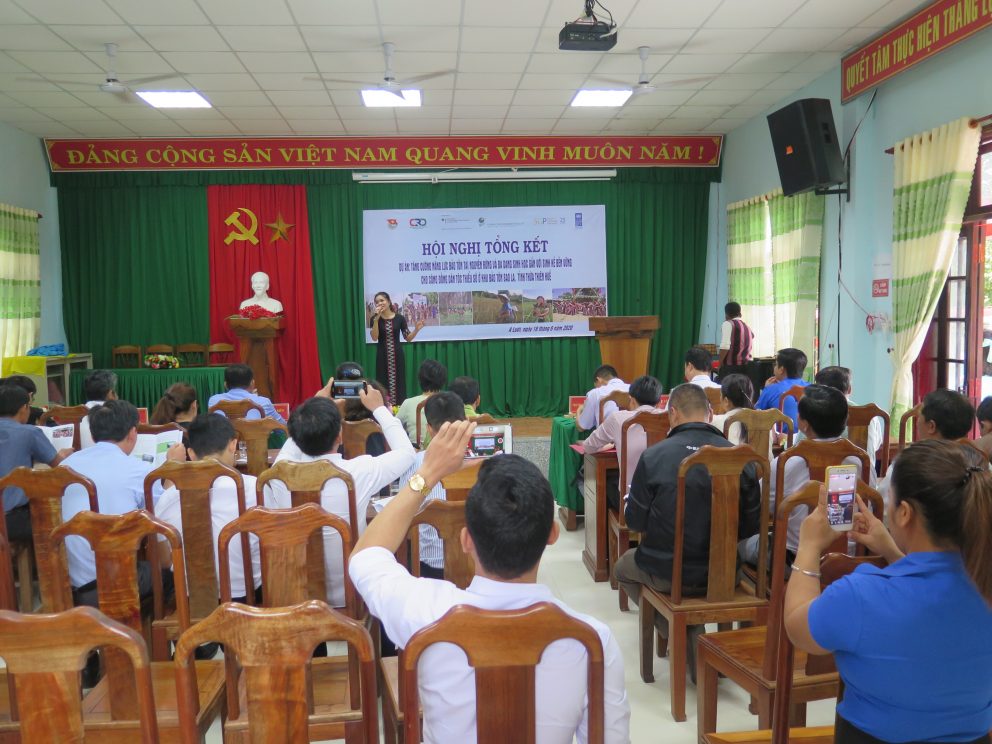 The project is part of a program of 26 countries around the world with a focus on forest resources and biodiversity conservation in Saola Nature Reserve, A Lưới district. The total budget of this project was over 1,480,000,000 VND. After nearly two years of implementation, a total of 1675 beneficiaries, of which 59 direct beneficiaries benefited from participating in the production development models.