CRD's leaders received and worked with Saemaul Globalization Foundation (SGF) (South Korea) on February 24 to explore opportunities for cooperation in the implementation of a Saemual project in Phong Dien district, Thua Thien Hue province.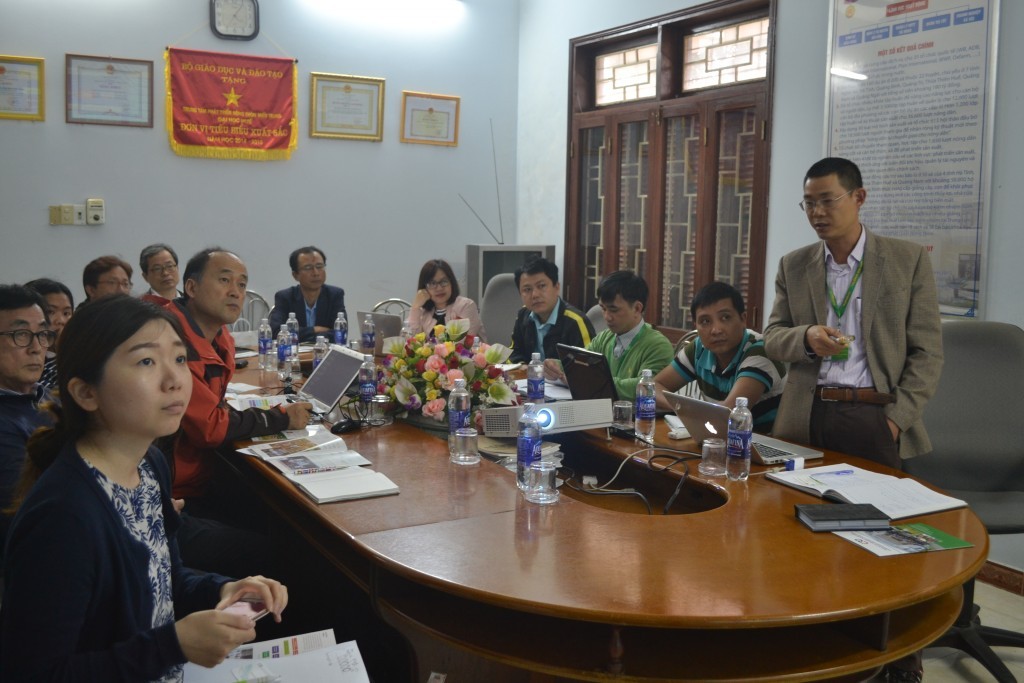 Saemaul Globalization Foundation (South Korea) explores opportunities to cooperate with CRD
On behalf of the SGF, Mr. An Deok Jong, Director of the SGF Project Managing Committee (South Korea) revealed that the globalization of Saemaul Undong (Saemaul) has been recognized by the United Nations as a model for developing countries to reduce poverty and improve living conditions. Currently, SGF is implementing Saemaul Project in Trach Pho Village, Phong Hoa commune, Phong Dien district, Thua Thien Hue Province. The objective of the project is to share experiences and successful technologies from the models of Saemaul Undong (New Village Movement) to support the implementation of the New Rural Development Program in some localities, including Phong Dien. In this visit to CRD, the SGF Project Managing Committee wished to learn about CRD's activities and experiences in the field of rural development so as to seek cooperation opportunities for the two sides in implementing the Saemaul Project in Phong Dien.
At the meeting, Dr. Truong Quang Hoang, CRD's Director, gave a brief introduction about the vision, missions and working areas of CRD. He also highlighted the achievements CRD has attained in poverty reduction and hunger eradication in general and in new rural development in particular.
Mr. Vo Chi Tien, CRD deputy director, shared some approaches to increase the self-help and self-reliance of the people in production and livelihoods improvement, including the support to the people in Hai Que commune to select and build labels for nem cultivation in Hai Que commune, Hai Lang district, Quang Tri province via the project "Enhancing capacity for climate change adaptation and mitigation in production at sandy area of Quang Tri province" funded by the Embassy of Finland.
Mr. An Deok Jong and his colleagues from Saemaul were impressed by CRD's approaches in community development, especially in facilitating the people in the development of nem cultivation which is economically valuable and suitable to local climate and soil conditions. Mr. An Deok Jong also said that CRD and Saemaul shared a lot of similarities in approaches, which would create favorable conditions once co- implementing Saemaul Project in Phong Dien. It is hoped that the two sides would discuss in details about the project plan as well as how cooperation between Saemaul and CRD could be established in the next meeting.
In response, the Director of CRD expressed CRD's sincere appreciation for Seamaul's interest in CRD and willingness to collaborate with SGF to implement Saemaul Project in Phong Dien if the project activities suit the expertise and capacity of CRD.