On June 17th, the Ministry of Education and Training issued the Decision No.1592/QĐ –BGDĐT on approving the project "Associated agriculture for long-term income stabilization of ethnic minorities and equal integration in community development in Vietnam".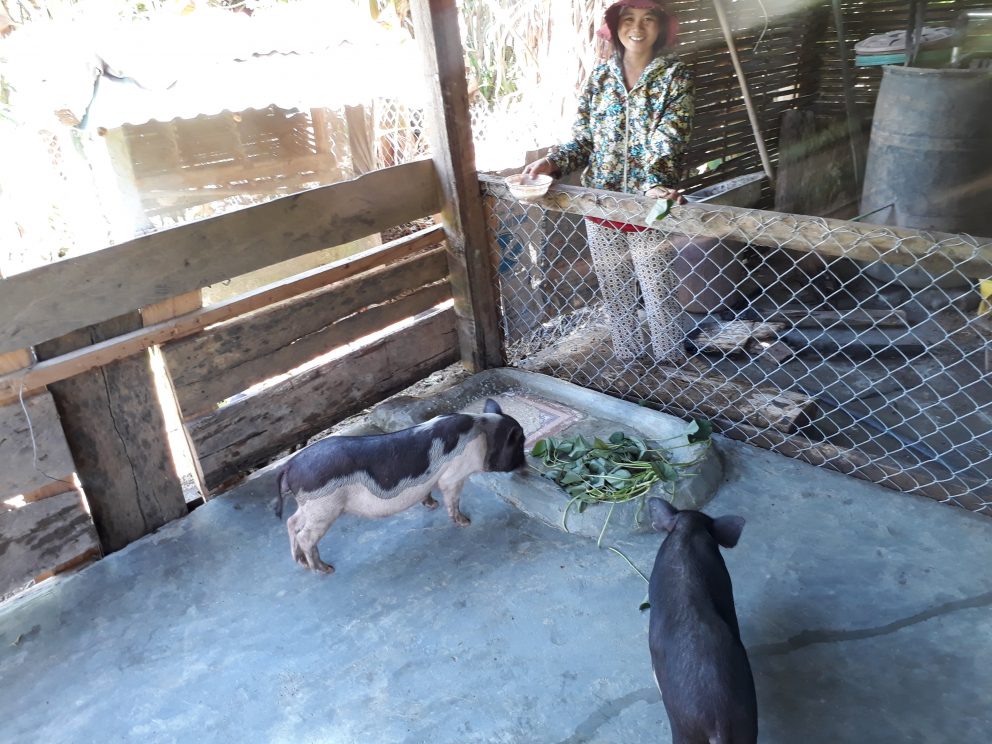 Photo by: WVI
The project is co-implemented by the Center for Rural Development in Central Vietnam (CRD), Hue University of Agriculture and Forestry and World Vision International in Vietnam. The total program budget is 550,173 EUR equivalent to over 13,994,000,000 VND and funded by The Federal Ministry for Economic Cooperation and Development (BMZ) and World Vision Deutschland (WVD).
The project will be implemented in communes of Cà Dy, Tà Bhing, Tà Pơơ, Chà Vàl and Thạnh Mỹ town in Nam Giang district, Quảng Nam province in the period 2020-2022. It aims to "Improve livelihoods through developing black pig value chains and increase the participation of ethnic minority communities in the project area". About 600 poor and near-poor households are expected to improve their livelihoods and raise income from this project.
There is a wide variety of activities in the project with seven expected outputs: (1) Improved capacity of CRD and farmers on business development; (2) Animal husbandry groups and related agricultural market actors are better linked; (3) The quality of black pig products of local farmers and meat processing of livestock partners has increased; (4) Enhanced veterinary skills for veterinary staff at hamlet and communal level; (5) Built knowledge and skills in natural farming for pig raising groups' members; (6) Improved accessibility to credit and micro-saving for beneficiary households; (7) Increased evidence and empowerment for ethnic minority farmers to enhance policy implementation.
The project will be meaningful when the outputs are achieved as Nam Giang is one of the poorest districts in Quảng Nam province with the current poverty rate across the district is over 52%, five times higher than Vietnam (9.8%). The district has 12 communes, 7 communes of which have the poverty rate over 70%.