Thousands of people stopped by the pedestrian street at Chu Van An – Vo Thi Sau crossroads (Hue City). Hundreds of parents and children spent a very nice time together on Saturday night, November 16 on the Spreadlove Festival – Promoting Non-Violent Education with the theme of Love to Combat Violence.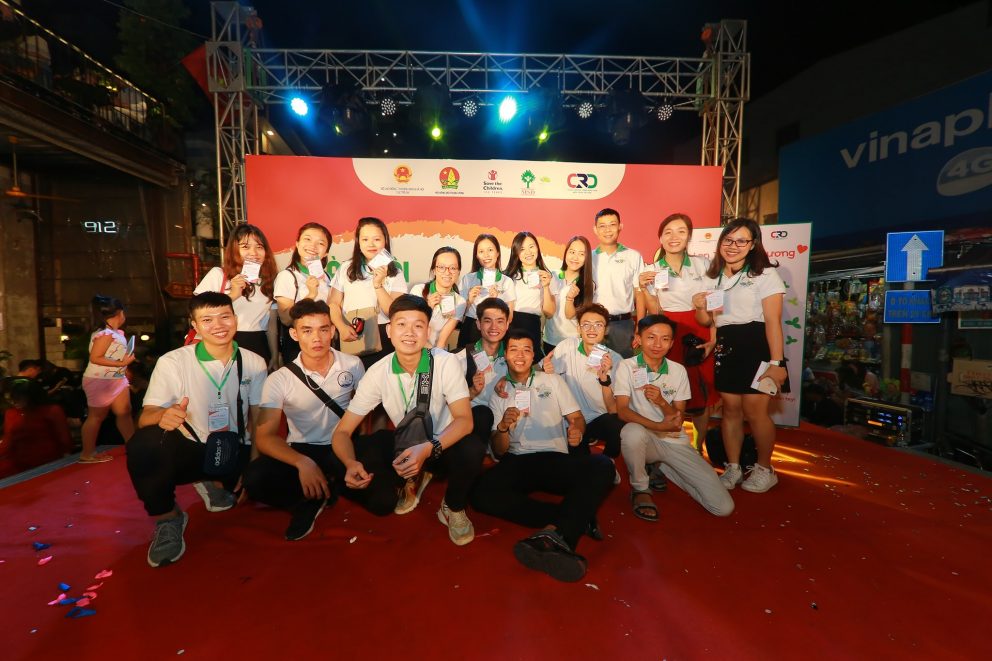 The Festival Organizing Committee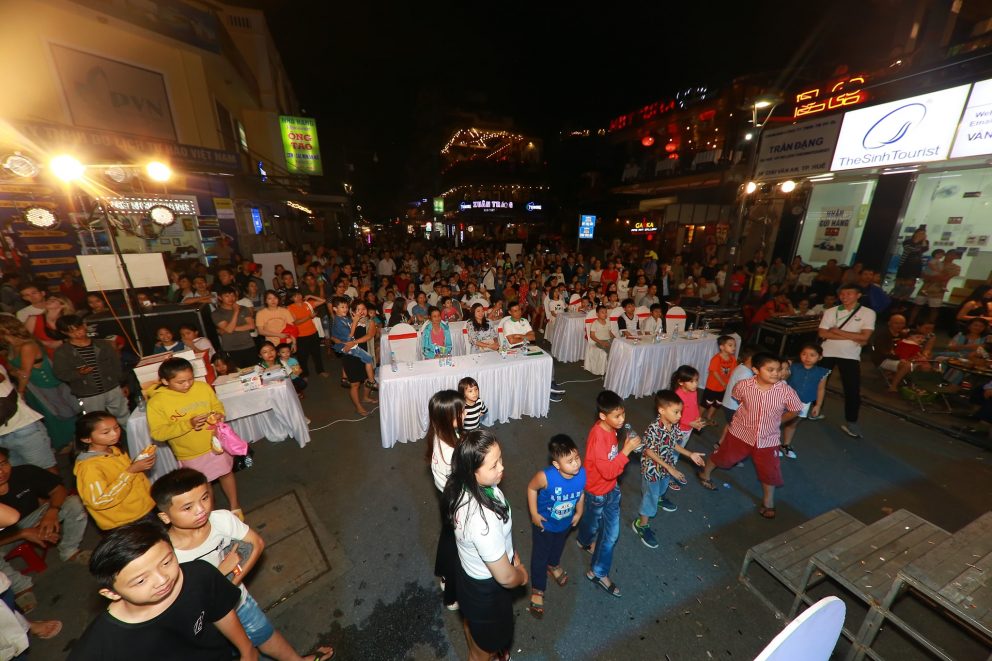 The Event Drawing a Large Number of Parents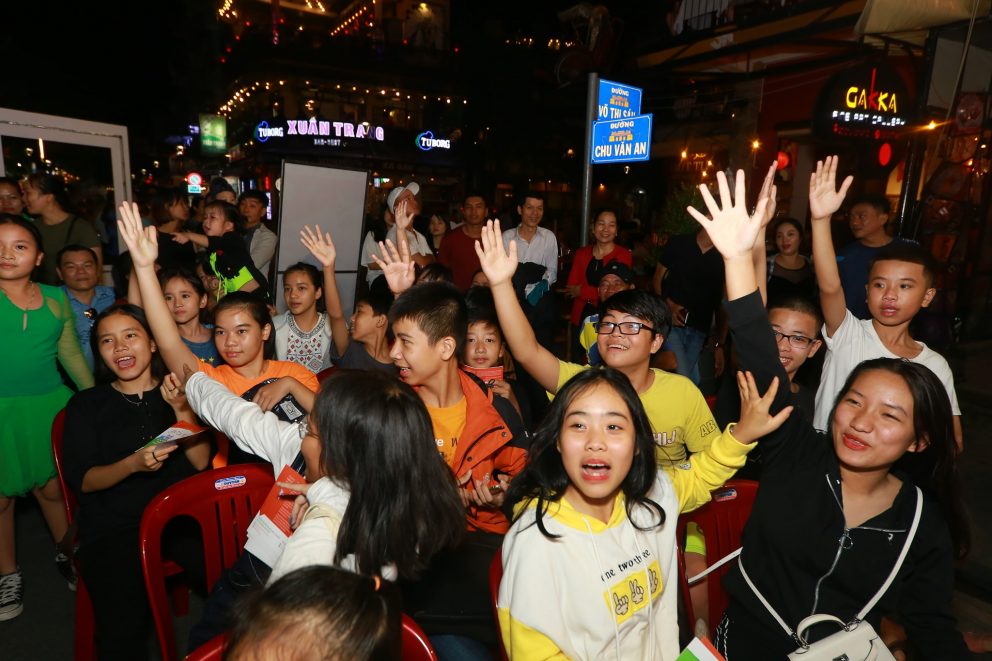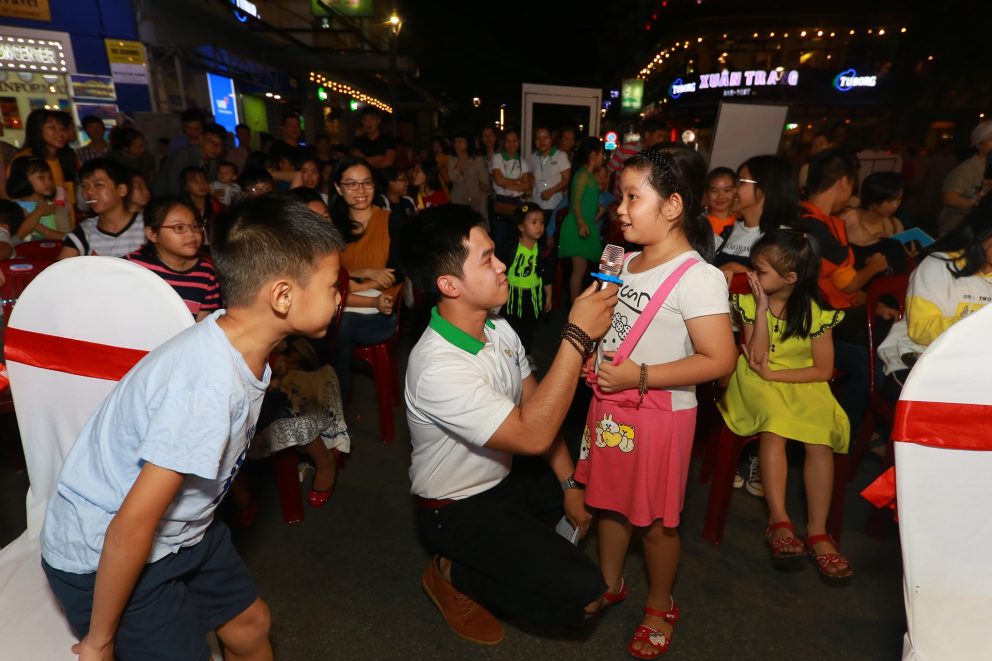 Parents and Children in Interactive Games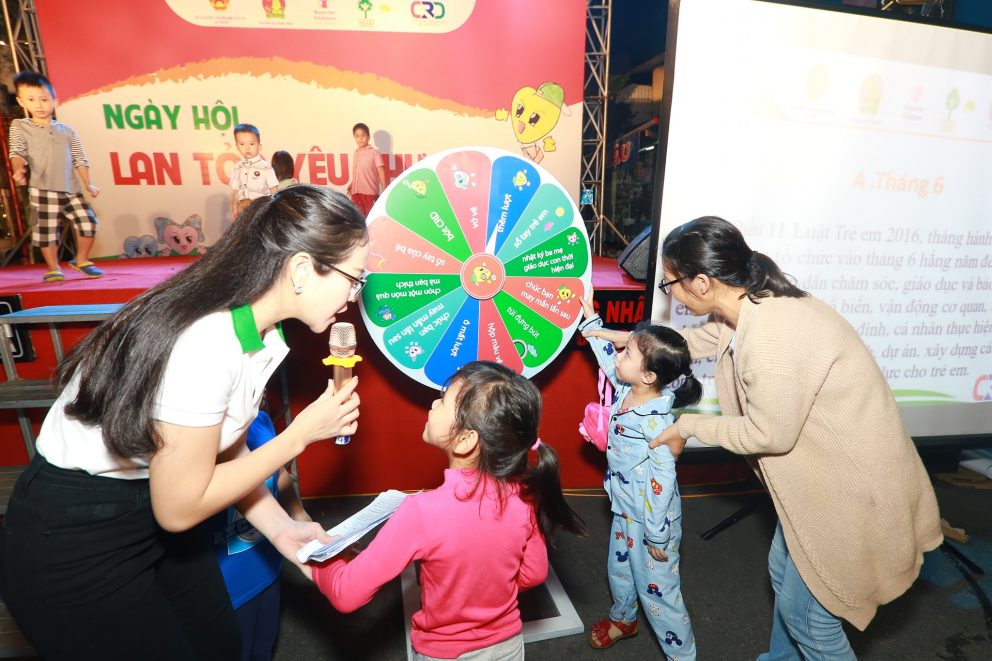 Children in the Lucky Wheel Quiz
The festival has brought a vibrant, warm and very rewarding evening with special art programs, including: singing, dancing, flash mode dance, magic tricks; motor games; fun quizzes for children and parents with "The Lucky Wheel" to learn about Children's Rights – Protect Children; Interactive games challenging the mutual understanding between children and their parents; Media clips; The Corner of Painting; The Corner of Publications on preventing physical and emotional punishment of children and positive discipline ways, etc.
The Hue's Festival warmly welcomed the participation of Mrs. Pham Thi Ai Nhi, Vice President of Vietnam Fatherland Front of Thua Thien Hue Province; Ms. Phan Minh Nguyet, Deputy Director of the Department of Labor, Invalids and Social Affairs of Thua Thien Hue Province and the leaders of Thua Thien Hue Provincial Youth Union, representative of the Department of Culture and Sports of Thua Thien Hue Province and other relevant departments; Social organizations; Press agencies, and particularly the enthusiastic participation of children and parents.
The activity under the Spreadlove Campaign – Promoting Non-Violent Education in 2019 is an annual activity organized by the Central Center for Rural Development (CRD) and the Management and Sustainable Development Institute (MSD) in collaboration with the Department of Children, the Ministry of Labor, Invalids and Social Affairs, the Central Youth Council and organizations in the Northern, Central and Southern Children's Rights Network. The campaign has taken place from October to November 2019 with a series of communication and training activities in Hanoi, Hue and Ho Chi Minh City for officials of social organizations, the press, teachers, parents, children and representatives for children as well as policy decision making agencies related to children. The campaign aims to contribute to the achievement of Target 16.2 end abuse, exploitation, trafficking and all forms of violence and torture against children of Goal 16 of Vietnam's Sustainable Development Goals (SDGs) and to meet the 30th Anniversary of the Convention on Rights of the Child (CRC).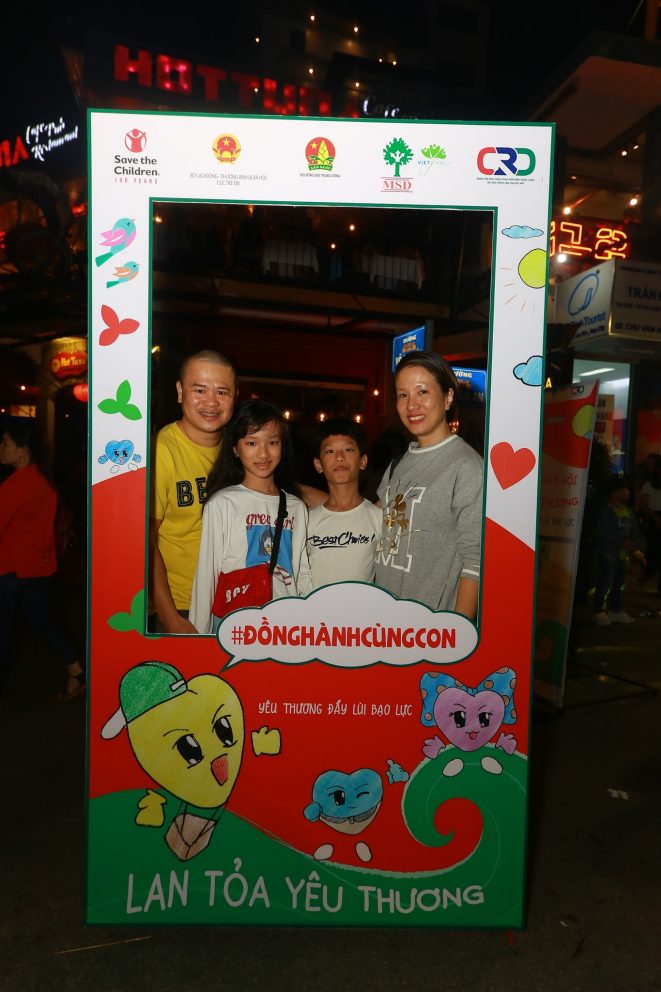 The activity is sponsored by Save The Children International through the project "Strengthening the Capacity of Civil Society Organizations on the Rights of the Child".
#don'tbeatme #don'tscoldme #don'tdiscriminate #child'scompanion #togethertofindsolution #CRDVietnam #Savethechildren #MSDVietNam