On 21-22 November, Center for Rural Development in Central Vietnam (CRD) in collaboration with Center for Education and Development (CED) and Quang Tri VPA-FLEGT Support Group organized the training course "Introduction of Legal Timber Requirements " in Dong Ha City, Quang Tri Province.
The target audiences of the training course are officers from the state management agencies, including: Department of Labor – Invalids and Social Affairs, Department of Industry and Trade, Department of Natural Resources and Environment, Forest Protection Department; Representatives of local social organizations established by Quang Tri VPA-FLEGT Support Group; and Representatives of timber processing enterprises and households planting forest in the locality. The total number of participants is 20 people.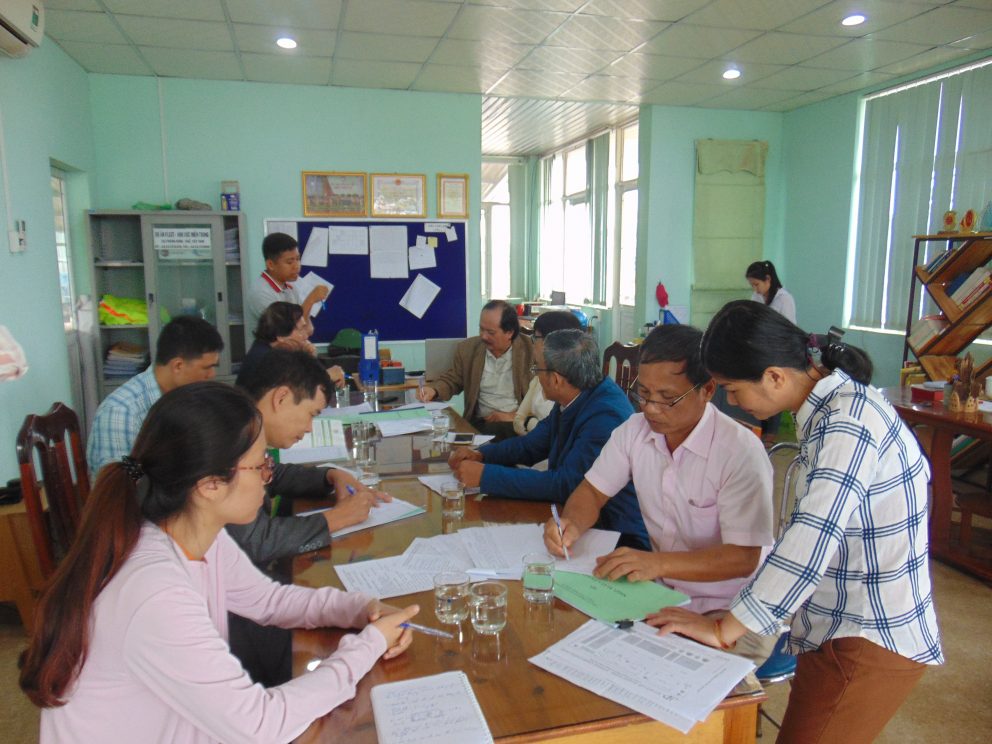 Delegates Participating in Group Discussion
At the training course, Ms. To Kim Lien, Director of the CED and the trainer, shared contents on VPA-FLEGT Agreement and the Vietnam's Timber Legality Assurance System (VNTLAS); Supply chains and flows of timber and wood products; Legal requirements on labor, environment and fire protection for legal timber. These contents have been identified by the project through the status assessment of compliance with legal timber records. They are also related to obstacles that the local businesses face in meeting the legal timber requirements.
During the training, participants were divided into 3 small groups to discuss topics, including: (i) Rapid assessment of enterprise readiness; (ii) Draw a wood supply chain diagram and (iii) Enterprises exercising due diligence. Discussion results provide participants with an approach to determine the meeting of requirements of the Legitimate Timber Definition (LD) and develop plans to provide technical assistance to businesses and households in the local wood sector in the upcoming time.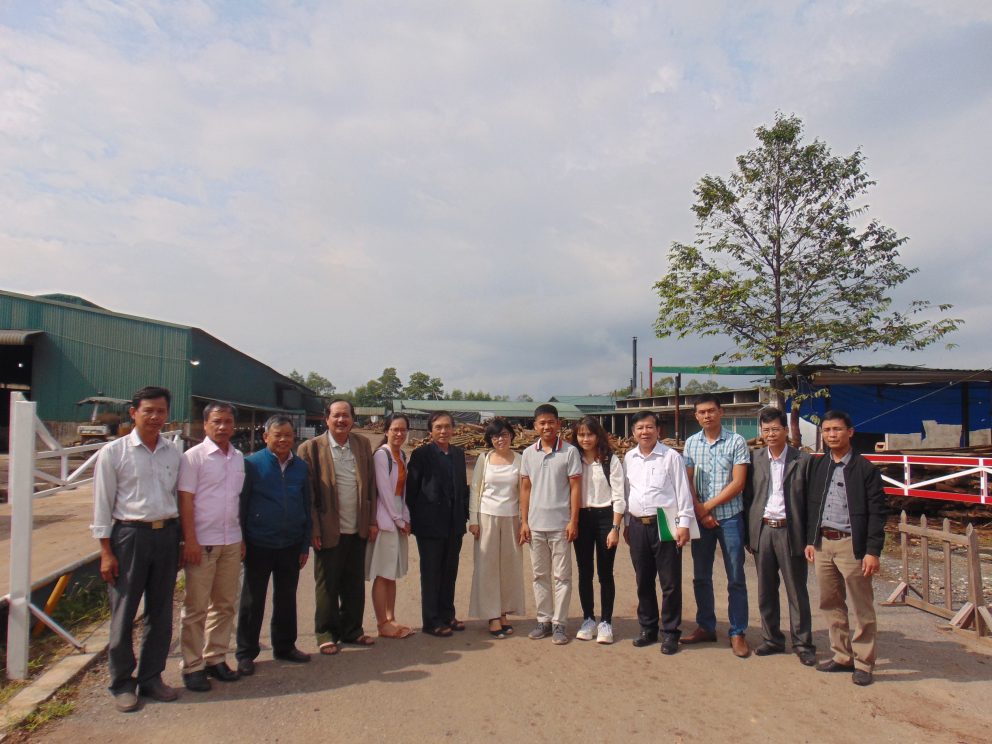 Sightseeing at a Wood Processing Enterprise in Trieu Phong District
On the second day, the participants went on a field trip to learn about the wood production and processing process, the records management and keeping of timber origin, environmental protection, labor and labor safety, insurance and fire prevention, etc. of a wood processing enterprise in Trieu Phong district, Quang Tri province. At the end of the field trip, the participants agreed on a plan to carry out the survey and technical assistance to help households and businesses, etc. participate in the timber supply chain to comply more effectively with legal timber requirements under the VPA-FLEGT Agreement. This activity is a part of the Project "Supporting Small Businesses to Comply with Legal Timber Requirements to Effectively Participate in Domestic and International Legal Timber Supply Chains" funded by the EU-FAO FLEGT Program through the United Nations Food and Agriculture Organization (FAO).