From the 22nd to 24th of July 2021, the Centre for Rural Development in Central Vietnam (CRD) organized a training course on Innovating classroom management strategies with positive discipline in Phong Son commune, Phong Dien district, Thua Thien Hue province. 20 teachers from several primary and secondary schools in Thua Thien Hue province participated in the training.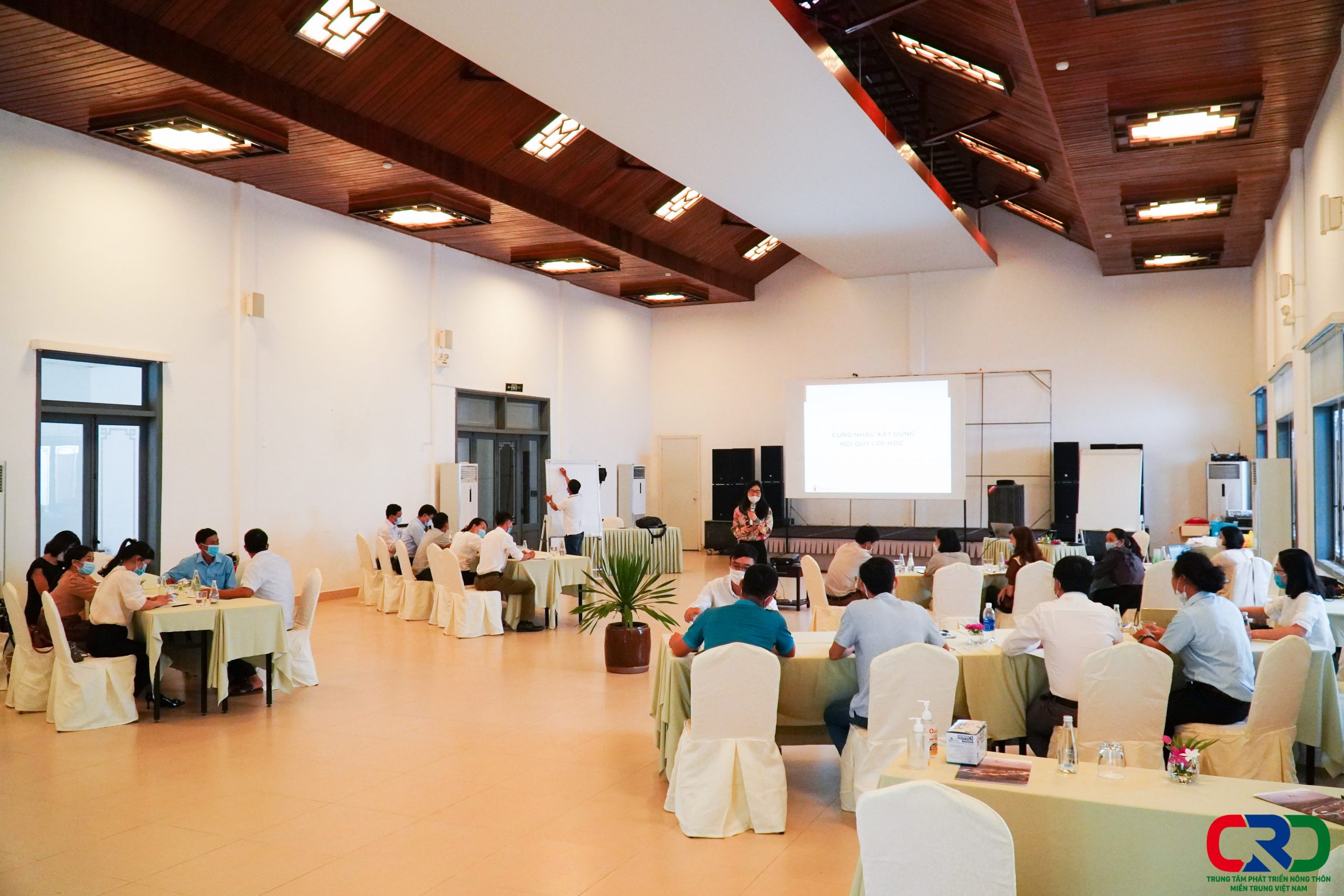 Overview of the training course
The training course aimed at equipping knowledge related to physical and humiliating punishment on children at school and introducing positive discipline techniques in classroom management and necessary skills to establish friendly school.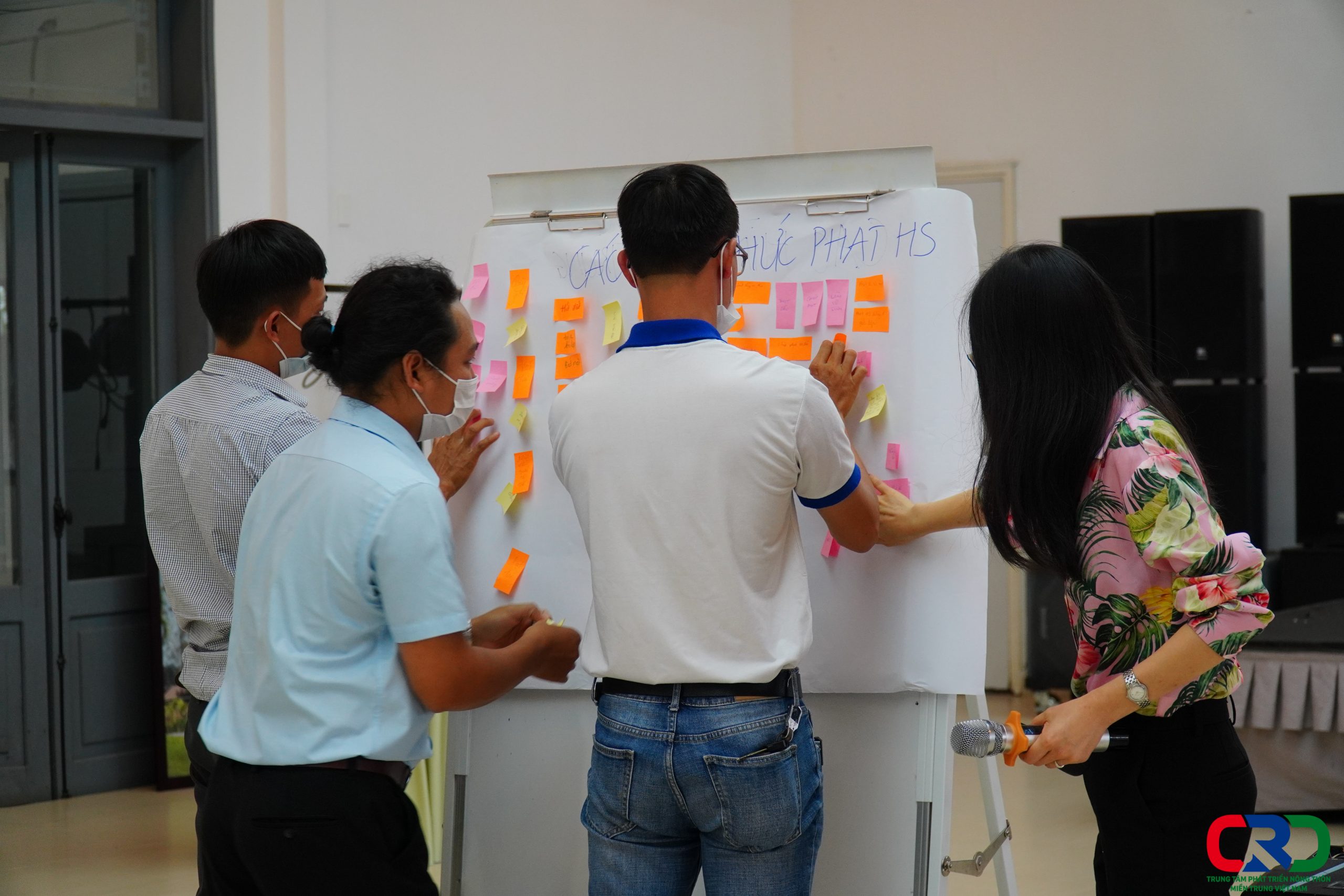 Participants list forms of physical and humiliating punishment at school.
Forms of physical and humiliating punishment at school are listed.
During three-day training course, participants discussed and listened to Ms. Nguyen Thi Mai Phuong, an educational consultant of Save the Children in Vietnam who shared the current situation and causes of punishment on students, the need to end this situation, the advantages of using positive discipline and groups of positive discipline measures that can be used in classroom management.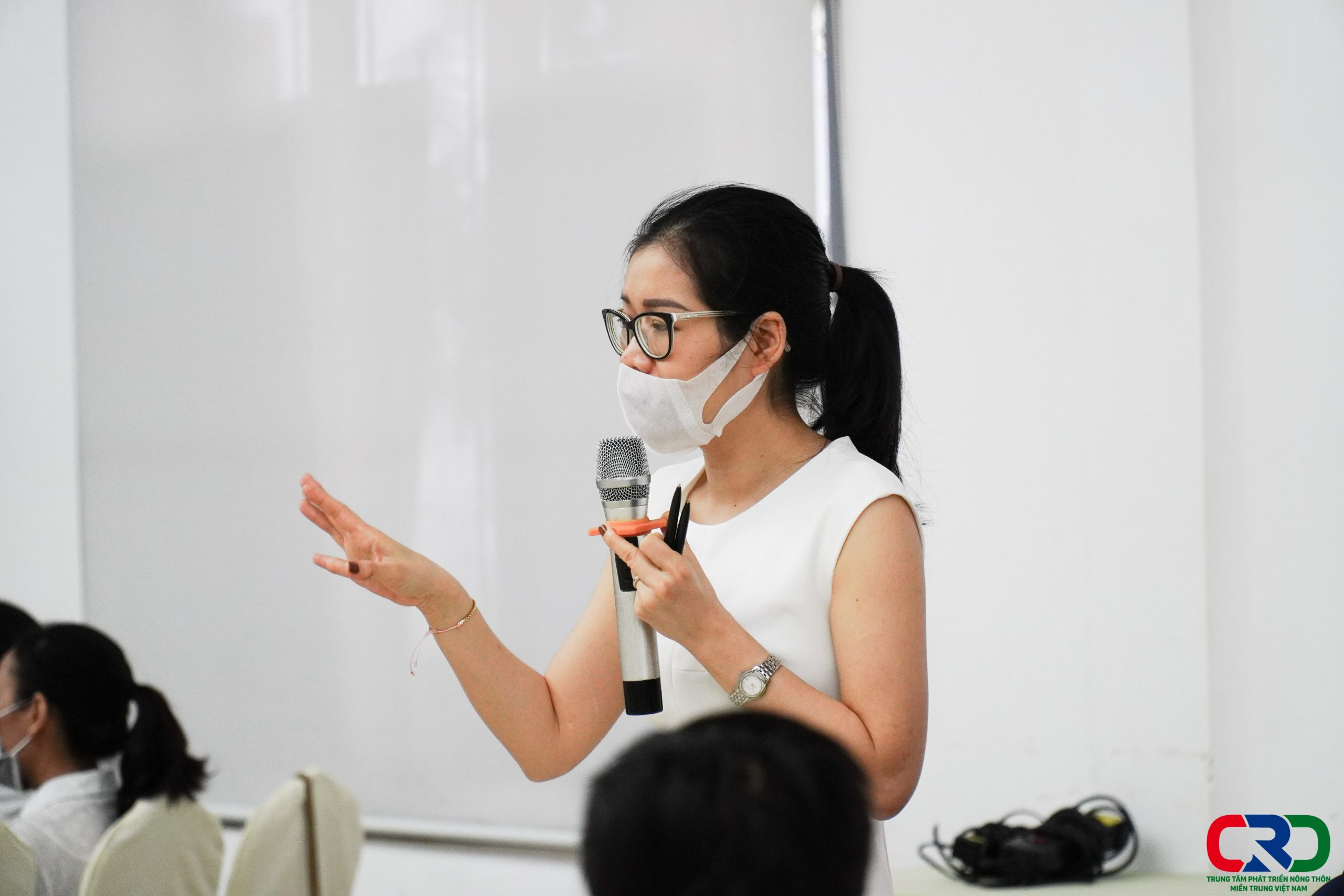 Ms. Nguyen Thi Mai Phuong, an education consultant of Save the Children in Vietnam shares ways to change perceptions about children's education.
Participants also actively engaged in group discussion and making plans for application of positive discipline to build friendly school for students. Mr. Pham Ba Thanh, a representative from the Division of Education and Training of Phong Dien district spoke after the training: "Innovating classroom management with positive discipline has contributed greatly to the development of students' capacities and qualities. The training course is a useful activity that presented helpful knowledge as well as contributed to change educational methods which are still limited.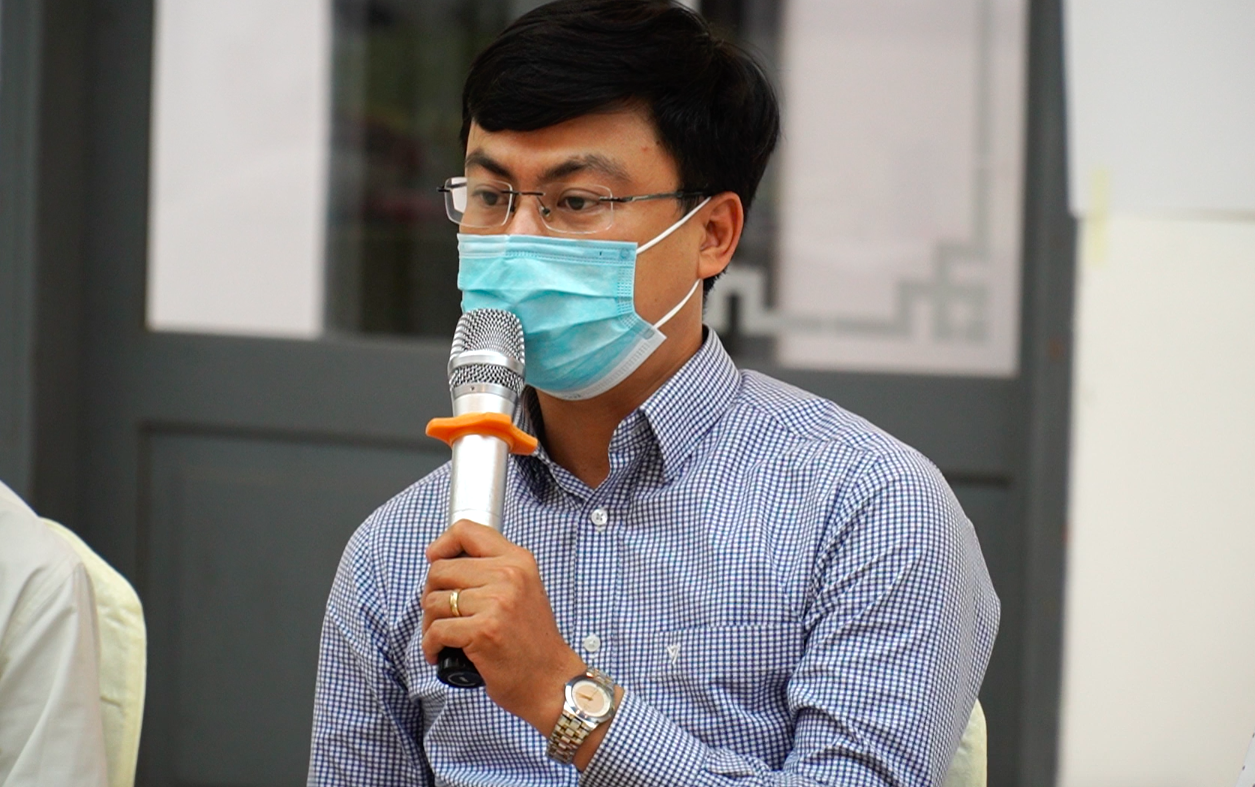 Mr. Pham Ba Thanh speaks at the training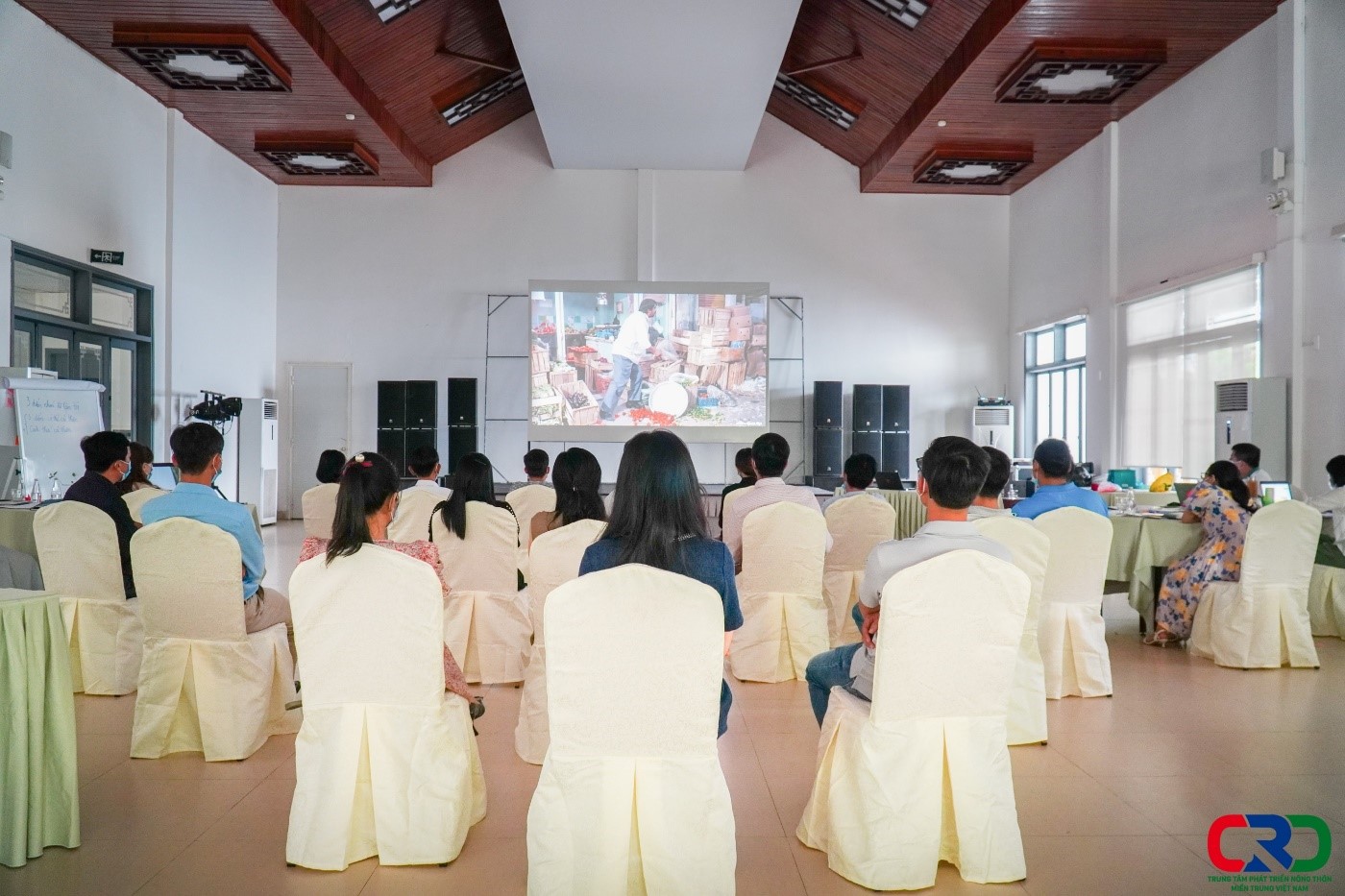 Short movies about positive discipline are shown at the training which help participants behave in real situations.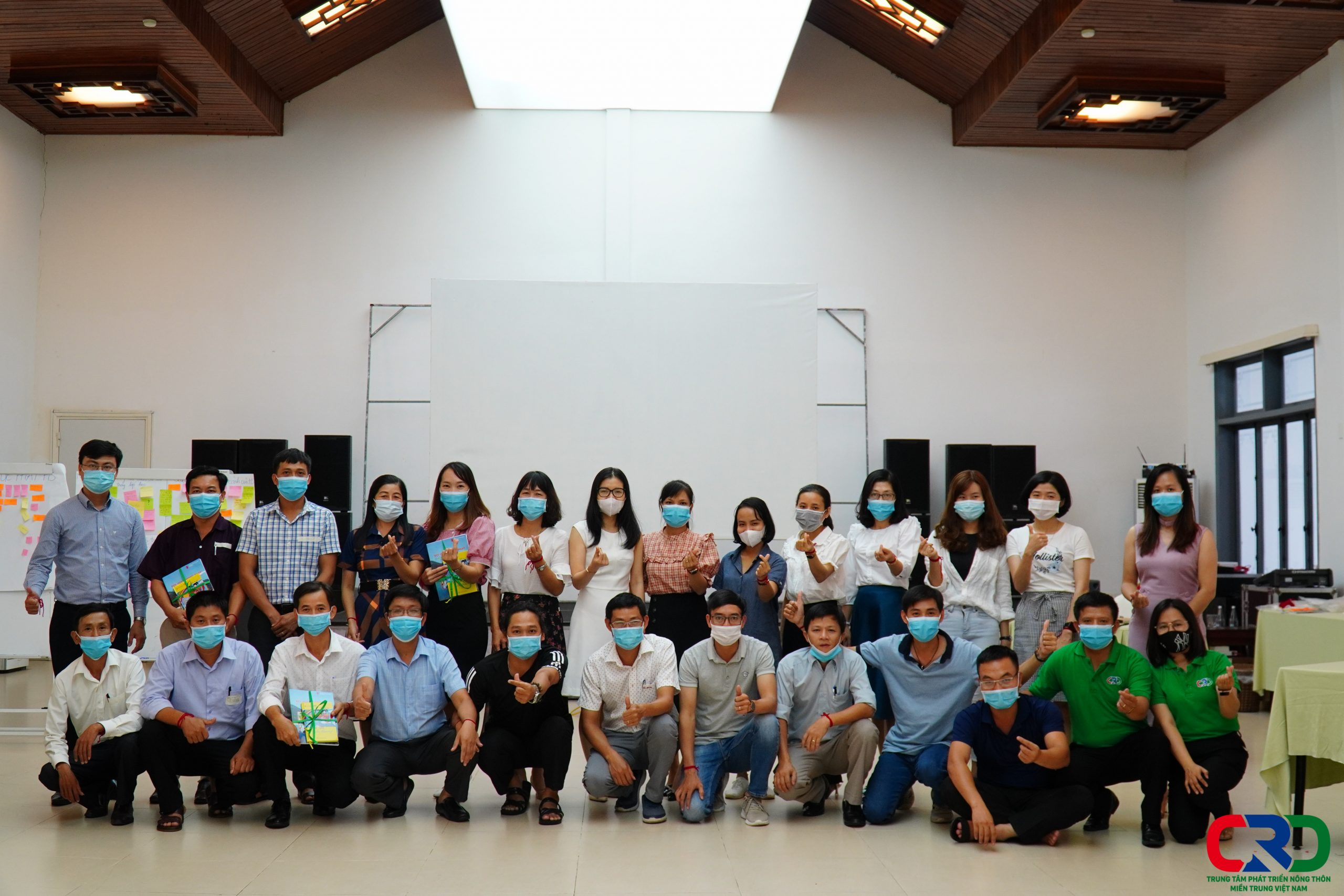 Participants and the organization board take photo together.
The activity was within the project "Strengthening the capacity of civil society organizations on child rights governance" coordinated by CRD and funded by Save the Children in Vietnam.
 Quoc Hung
Centre for Rural development in Central Vietnam