From the 8th to the 9th of April, the Center for Rural Development in Central Vietnam (CRD), University of Agriculture and Forestry, Huế University in collaboration with the Agricultural Technology Centre of Nam Giang district conducted 05 training courses on using Indigenous Microorganism (IMO) for natural pig farming at 5 communes and town of  Nam Giang district, Quảng Nam province.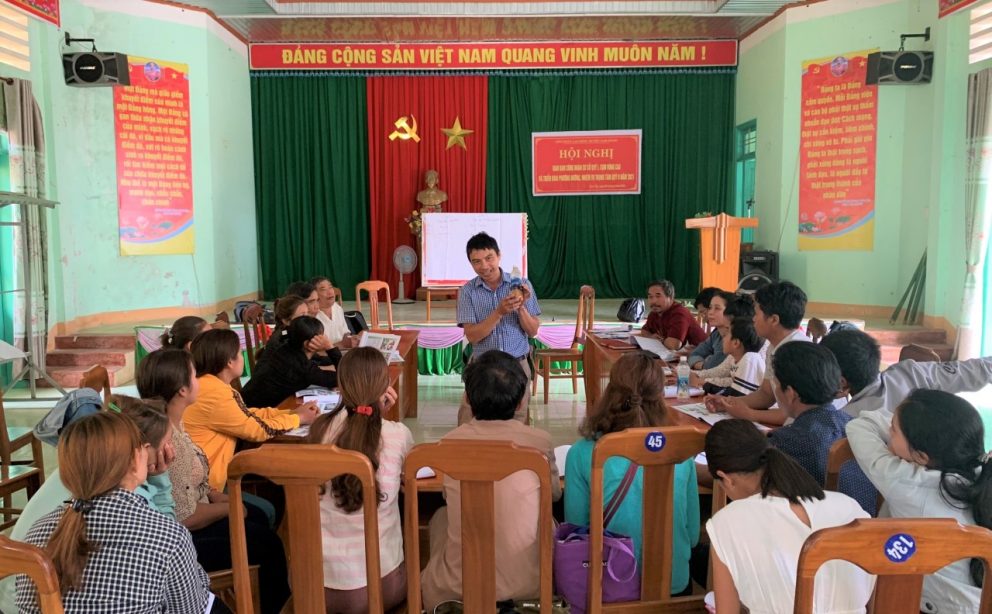 The training course in Chà Vàl commune
More than 100 people participated in these courses. They are member of production cooperatives established by the project in Cà Dy, Chà Vàl, Tà Bhing, Tà Pơơ communes and Thạnh Mỹ towns of Nam Giang district.
The training courses aimed at equipping knowledge and skills for cooperatives' members to be able to produce IMO and probiotics for animal farming. After the training, trainees can provide technical guidance for households to produce and use IMO in pig farming.
Through the training,  8 types of different microorganisms and 2 ways of mixing liquid feed and wet feed with probiotics were introduced to trainees. Trainees also had the chance to practice producing 5 types of microorganisms and feed mixing.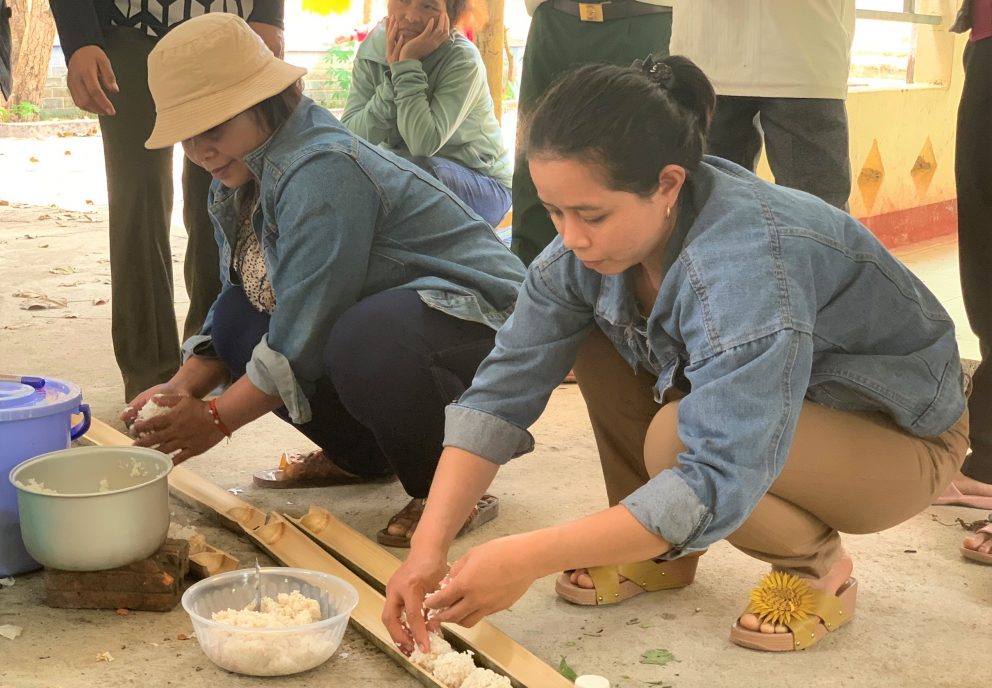 Trainees practice producing probiotics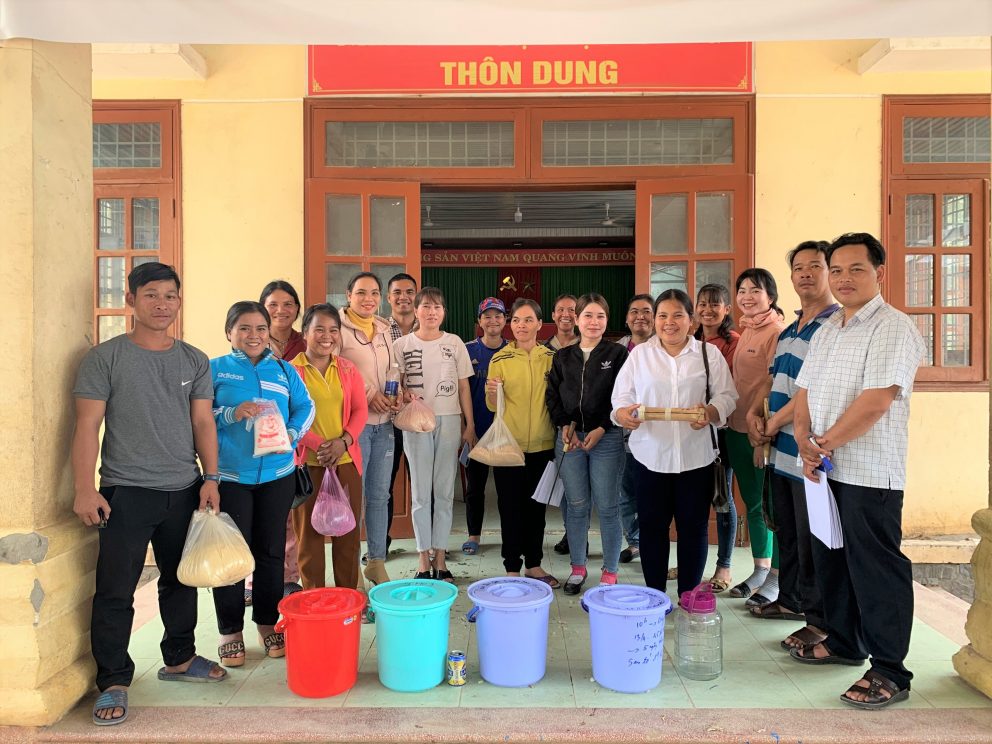 Products of trainees in the training at Thạnh Mỹ town
This activity is within the project "Associated agriculture for long-term income stabilization of ethnic minorities and equal integration in community development in Vietnam" funded by The Federal Ministry for Economic Cooperation and Development (BMZ) and World Vision Deutschland (WVD). The Center for Rural Development in Central Vietnam and World Vision Vietnam coordinate to implement the project with the target "Improving the livelihood of local farmers through developing black pig value chains and enhance the participation of ethnic minority communities in the project". The project is estimated to be implemented from November 2019 to September 2022./.