On the 23rd and 24th of July 23rd , the Center for Rural Development in Central Vietnam (CRD), University of Agriculture and Forestry, Hue University hold a training in DaNang city on preventing discrimination and gender-based violence against children in schools and communities.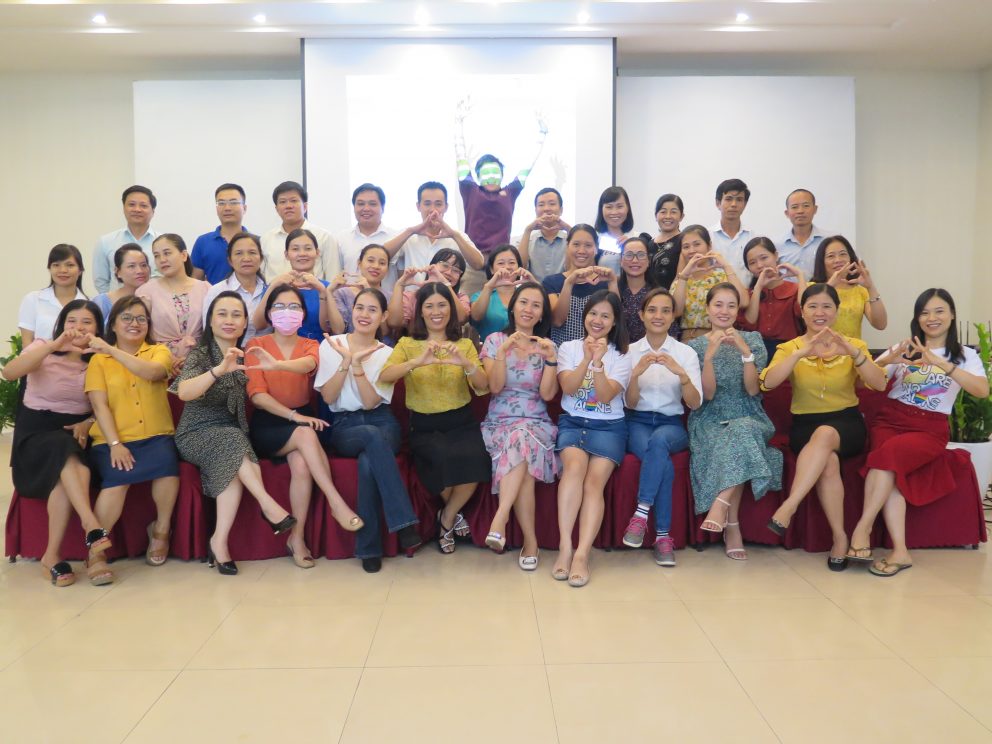 There were more than 40 participants in the training including members of secondary schools, representatives from social organizations, Departments of Labor – Invalids & Social Affairs, Sub-Departments of Education and Training in 5 districts and town of Quang Binh, Quang Tri, Thua Thien Hue, Quang Nam and Da Nang. During two days of the training, the participants were provided basic information on gender, sex, homosexual, bisexual and transgender (LGBTIQ +). Also, the participants
acknowledged words and behaviors that may express sexual and gender stigma and discrimination in families, schools and communities.
The participants were particularly interested in contents related to preventing and responding to gender-based violence in schools and communities, utilizing creative communication, sharing experience in organizing communication on bullying & genderbased violence prevention, etc…
There are a variety of methods utilized in the training such as participatory training, group discussion, role-playing, games, interactive plays, painting, visual tools, real materials, etc… The utilization and combination of different methods have helped
learners become active and enhanced the effectiveness of teaching and learning.
The training is in the framework of the project "Strengthening Capacity of Civil Society Organizations (CSOs) on Child Rights Governance in Vietnam" funded by Save the Children International (SCI) and coordinated by CRD.
Bao Hoa