On June 9, 2021, the Centre for Rural Development in Central Vietnam (CRD), University of Agriculture and Forestry, Hue University in cooperation with the Ho Chi Minh Communist Youth Union and Division of Labor, Invalids and Social Affairs of Tam Ky city organized a workshop on "Introduction to the Child-Centered Social Accountability model" in Tam Ky city, Quang Nam province.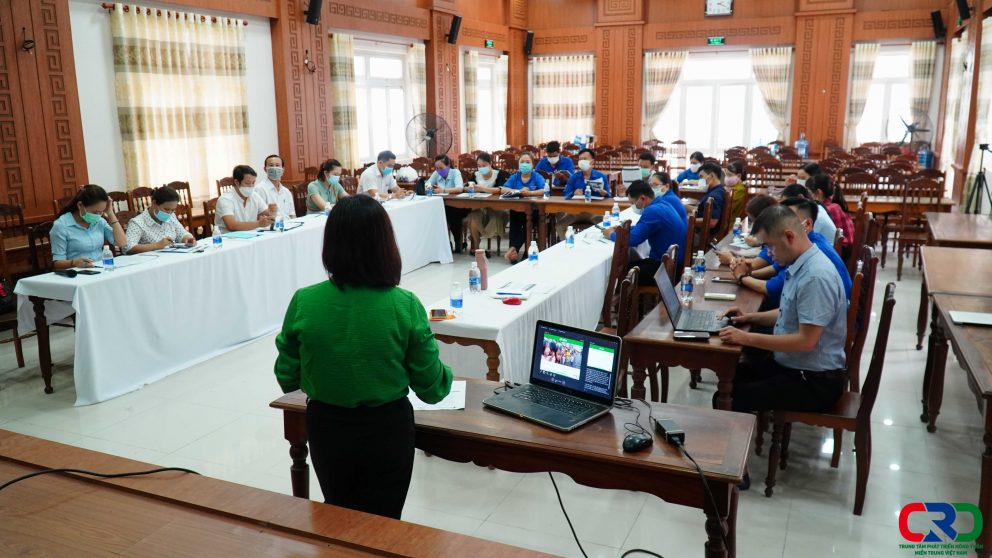 Mrs. Dang Thi Lan Anh introduces sections of the workshop
There were representatives from the Centre of Rural Development in Central Vietnam, the Youth Union of Tam Ky city, Division of Labour, Invalids and Social Affairs, Consultation Board of Children's Council, 13 administrative units at communal level including wards of An My, An Phu, An Son, An Xuan, Hoa Huong, Hoa Thuan, Phuoc Hoa, Tan Thanh, Truong Xuan and 4 communes of Tam Ngoc, Tam Phu, Tam Thang and Tam Thanh who participated in the workshop.
Participants are reading document in the workshop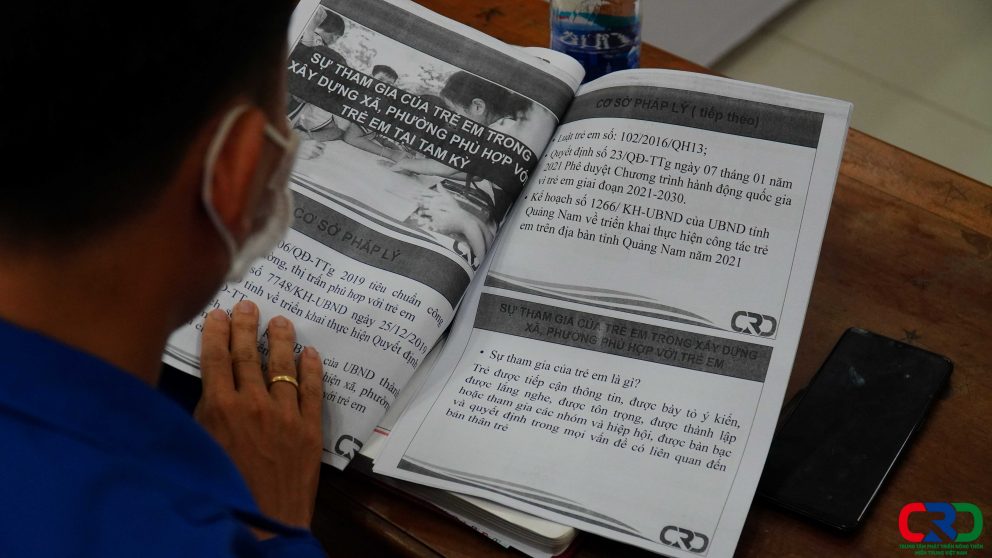 A participant is reading document in the workshop
The workshop aimed at introducing the purpose, process to develop child-centered social accountability and several pilot models in countries of the region and also conducting consultation about the feasibility of deploying this model in Vietnam in general and Tam Ky city in particular.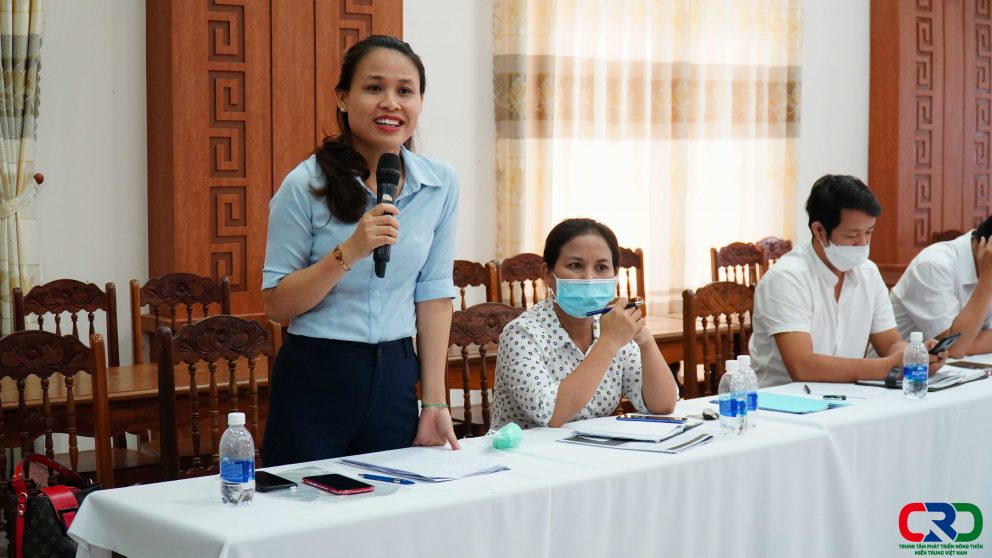 A representative from the Youth Union of Tam Ky city contributes her ideas in the workshop.
In the workshop, CRD introduced social accountability as an approach to promote good governance, implementation process and several social accountability initiatives in child rights governance in countries. By this way, participants discussed opportunities and obstacles when implementing child-centered social accountability in Vietnam. They also emphasized the openness in local policies related to children and the establishment and initial operation of Children's Council of Tam Ky city. However; according to the Division of Labour, Invalids and Social Affairs of Tam Ky city, children still do not have many opportunities to express their ideas in programs, policies and plans related to children in the city due to resource constraints.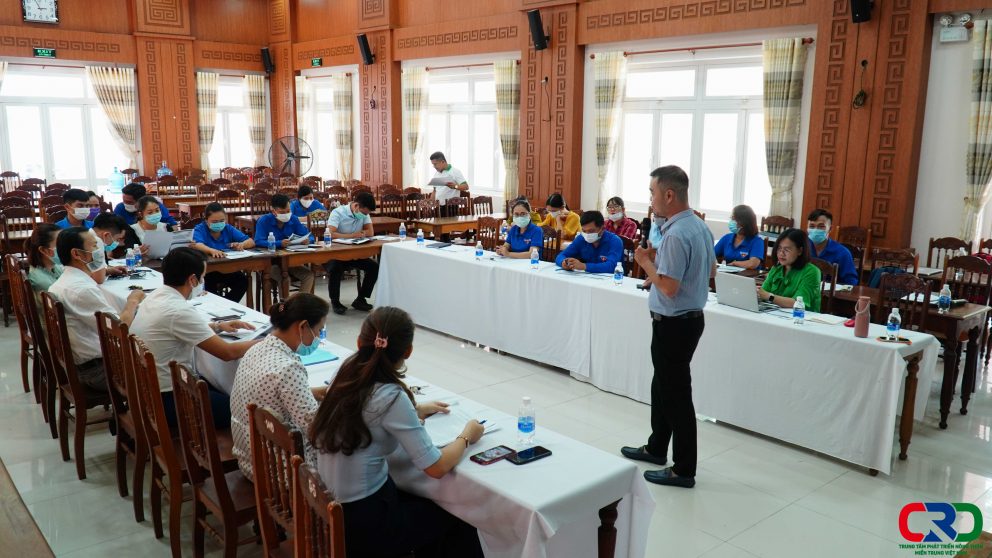 Dr. Ho Le Phi Khanh presents contents of the workshop
Also in this workshop, CRD consulted stakeholders about the implementation of child-centered social accountability model through the initiative "Promoting child participation in developing and assessing communes and wards suitable for children in Tam Ky city". Specific opinions about implementation method as well as stakeholders' roles in promoting and supporting child participation generally and particularly in the initiative have been discussed and come to agreement.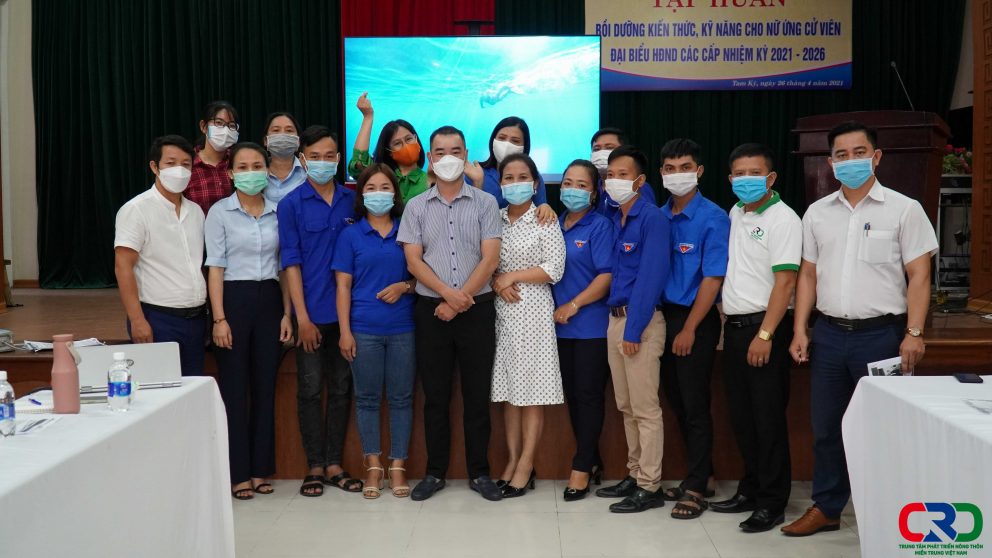 Participants take photo at the end of workshop
The activity was within the framework of the project "Strengthening the capacity of civil society organizations on child rights governance" coordinated by CRD and funded by Save the Children in Vietnam.
Quốc Hùng
Center for Rural Development in Central Vietnam