On November 24 2017, the Centre for Rural Development in Central Vietnam (CRD) held a workshop to introduce the community investment monitoring handbook to stakeholders in Thua Thien Hue Province.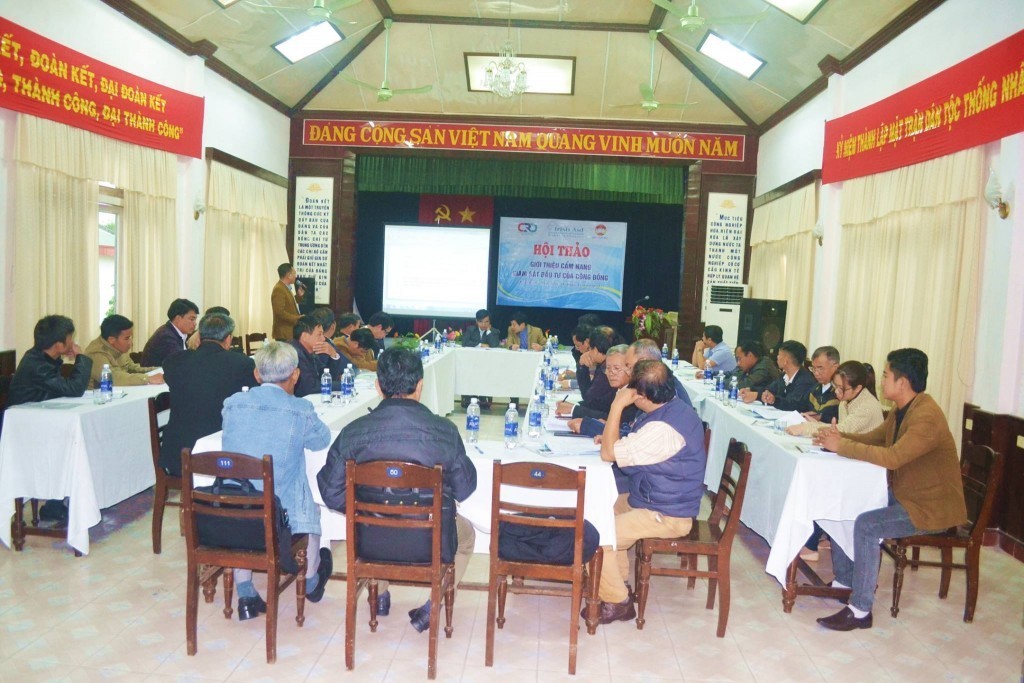 The handbook was developed by CRD in collaboration with the Department of Planning and Investment (DPI) and the Fatherland Front Committee (FFC) of Thua Thien Hue Province within the  framework of the project "Enhancing the effectiveness of New Rural Development in Thua Thien Hue Province"  funded by Irish Aid. Co-presided by Mr. Nguyen Huu Lac, Deputy Head of the FFC and Mr. Vo Chi Tien, Deputy Director of the CRD, the workshop aimed to provide introdution and instructions for use of the handbook.
Mr. Lac was inspired by the progress of the manual compilation based on the current legal regulations and the lessons learned from the randomly selected and monitored construction works by the project in four communes in Nam Dong and Phong Dien districts.
"The participants of the workshop today will be the first to hold in their hand the complete handbook which clearly presents the objectives, scope, objects, specific steps, costs, reporting mechanism in community monitoring of public investment as well as detailed instructions to complete related forms", said Mr. Lac.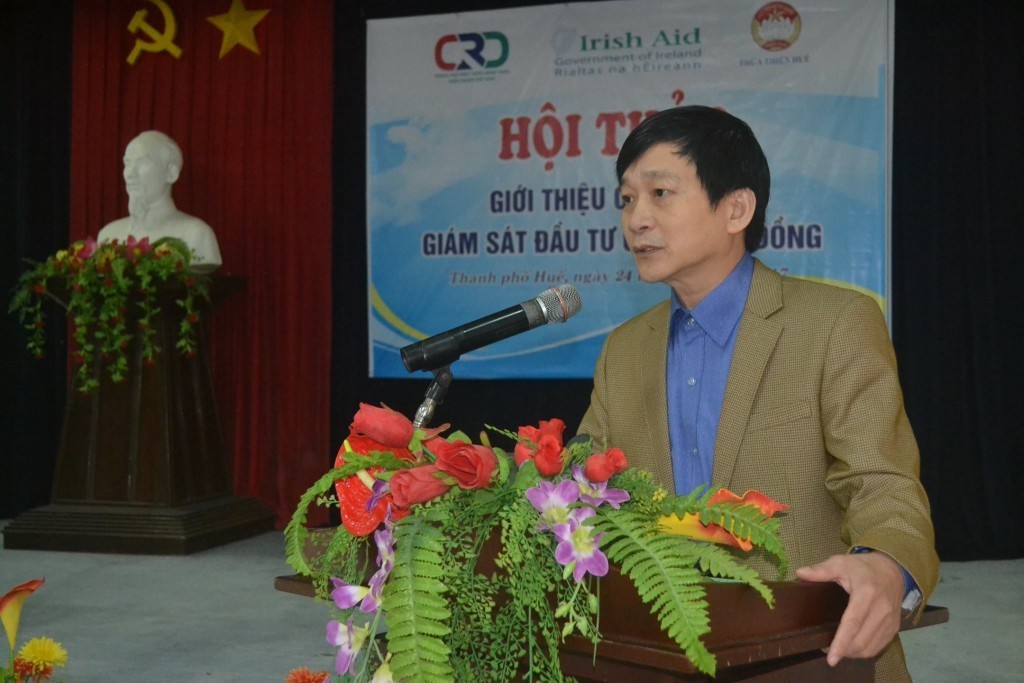 Mr. Lac also revealed that CRD had worked with provincial agencies to finalize the process of community investment monitoring which had been confusingly implemented over the past few years. It is believed that the handbook will help the people better exercise their right to mastery in terms of monitoring of public investment in New Rural Development as well as in other investment projects, which is a significant policy of the Party and State.
The delegates from A Luoi, Nam Dong, Huong Tra, Huong Thuy, Phong Dien, Phu Vang, Quang Dien, Phu Loc districts and Hue city expressed their appreciation towards the handbook and discussed about the plan to disseminate the handbook to each village and commune in their localities.
The Deputy Director of CRD disclosed that the size of the handbook would be small enough for the supervisory board members to carry in their pocket. It is hoped that this community investment monitoring handbook would be useful and contributive to enhancing the role and promoting the effectiveness of the community investment monitoring committees.