On March 21 2019, the workshop/exchange forum on "Engaging indigenous people and local communities in promoting value chain of biodiversity product" took place at Hue City, Thua Thien Hue Province.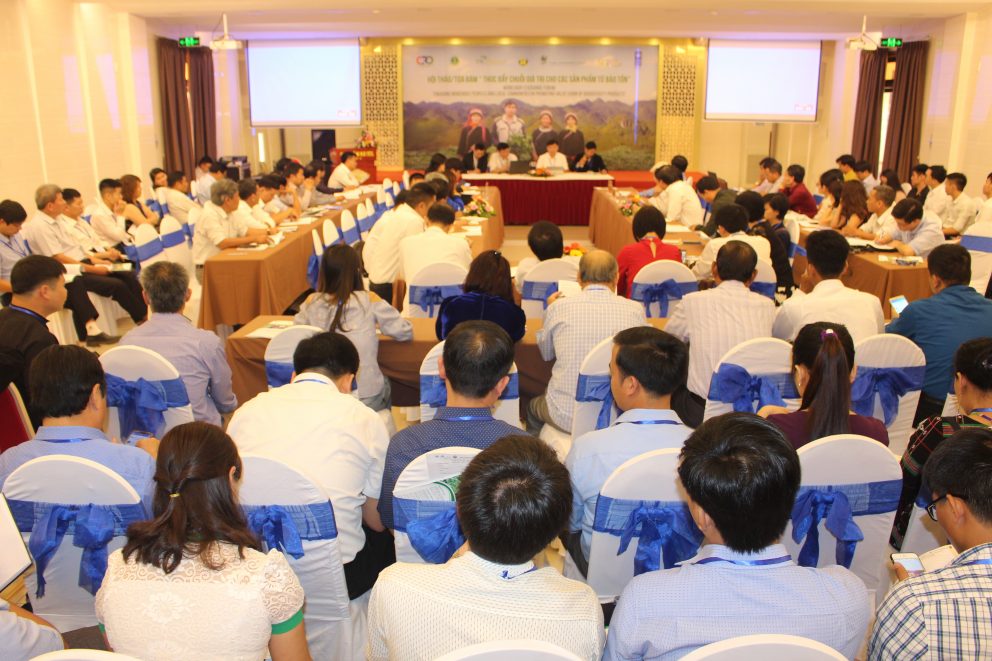 The workshop was fund by the Global Environment Fund's Small Grants Program, United Nations Development Program (UNDP/GEF SGP) and jointly organized by the Center for Research and Development of Ethnomedicinal Plants (CREDEP); the Centre for Rural Development in Central Vietnam (CRD), the Pharmaceutical Joint Stock Company and Hanoi University of Pharmacy. Ngo Tat Thang, Deputy Chief of the Central Coordination Office on new rural development attended the workshop.
Ms Nguyen Thi Thu Huyen
The workshop also attracted roughly 90 delegates from 20 provinces/cities who were leading pharmaceutical scientists, representatives of 16 cooperatives with OCOP products and representatives of districts and projects funded by GEF/SGP national wide. The workshop focused on 3 main topics: (1) Collective economic activities, human resources development. (2) Product development, market channel development (by the cooperatives themselves and by collaboration with businesses), OCOP products and tourism, the role of farmers – scientists – entrepreneurs – the state. (3) Experience in mobilizing resources and promoting the participation private sectors and social organizations (CSOs).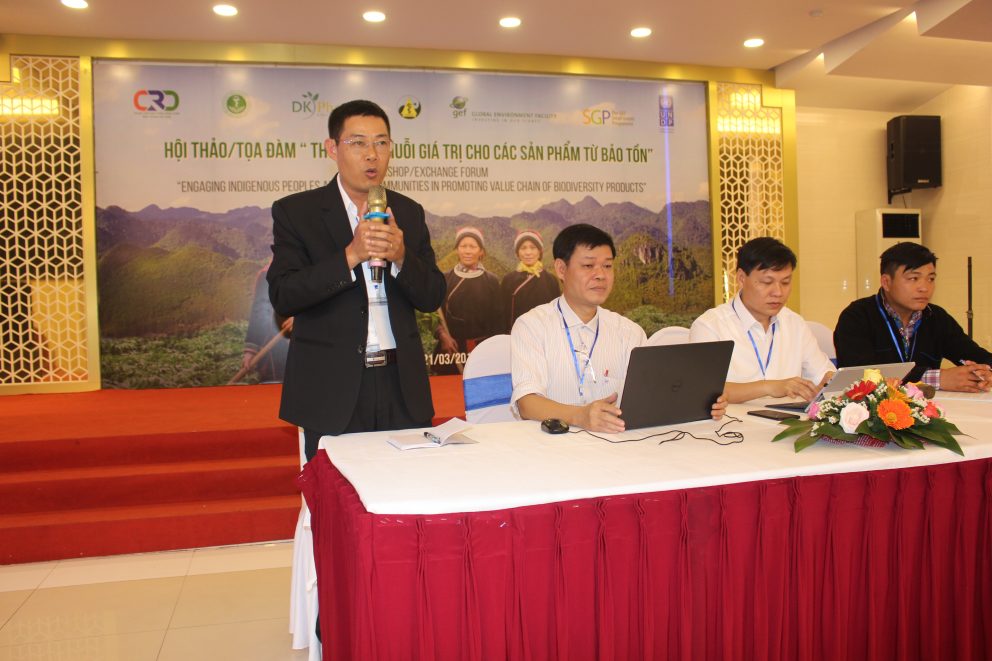 The workshop participants also had an opportunity to visit an exhibition with 21 stalls of Dao medicine, yellow flower tea, bombo, Homalomena natural essential oil, Ra Du Rice, A Luoi indigenous bananas, etc. … where some products with successful value chains were introduced.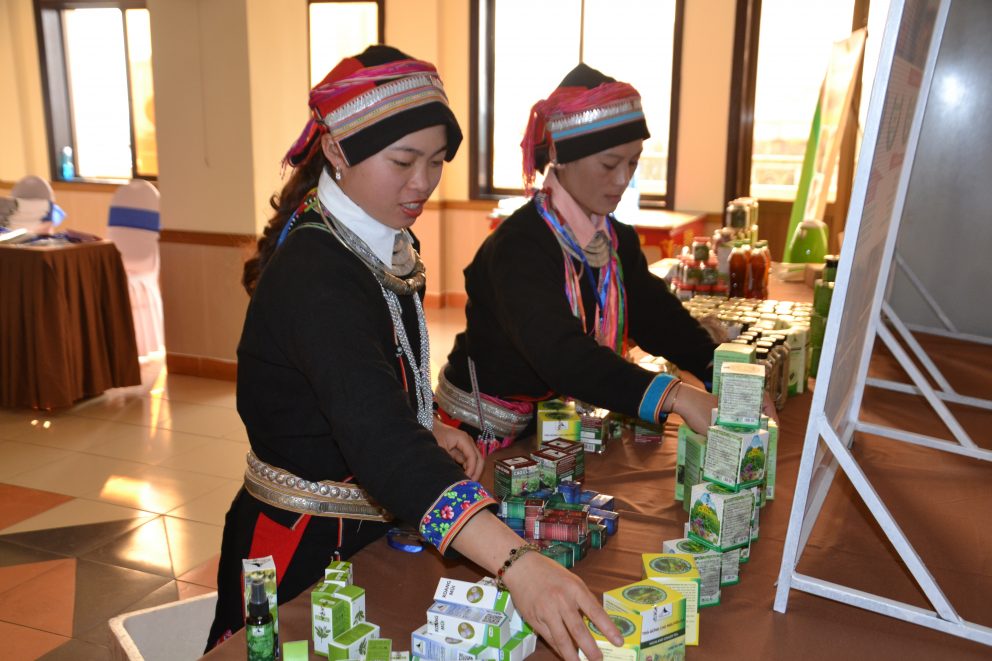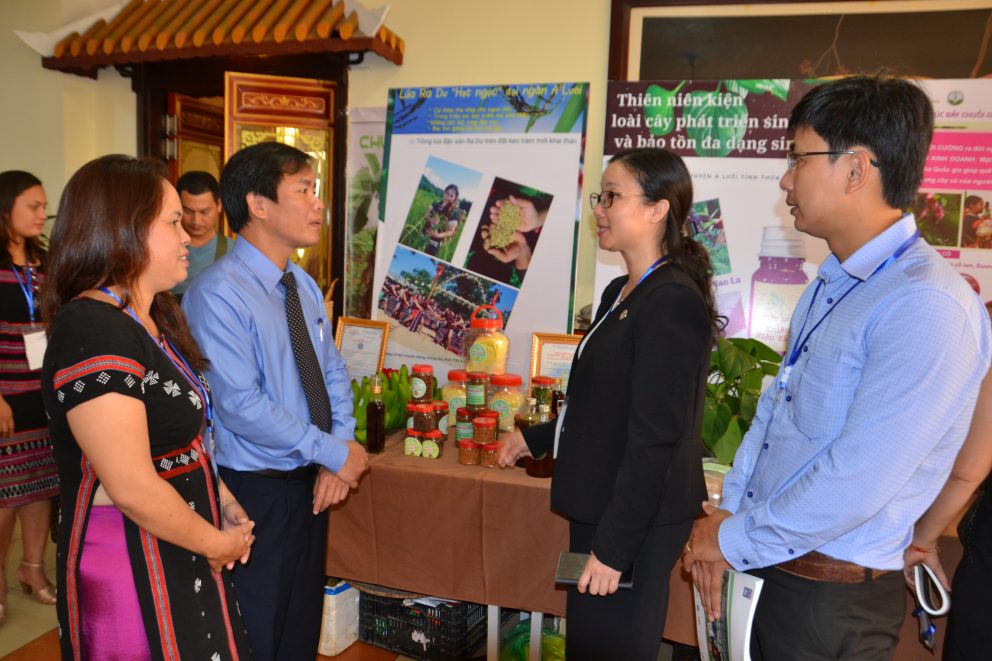 Promoting value chain for biodiversity products not only contributes to the economic development of rural areas but also makes great sense in the preservation of natural and cultural values of ethnic groups and regions.