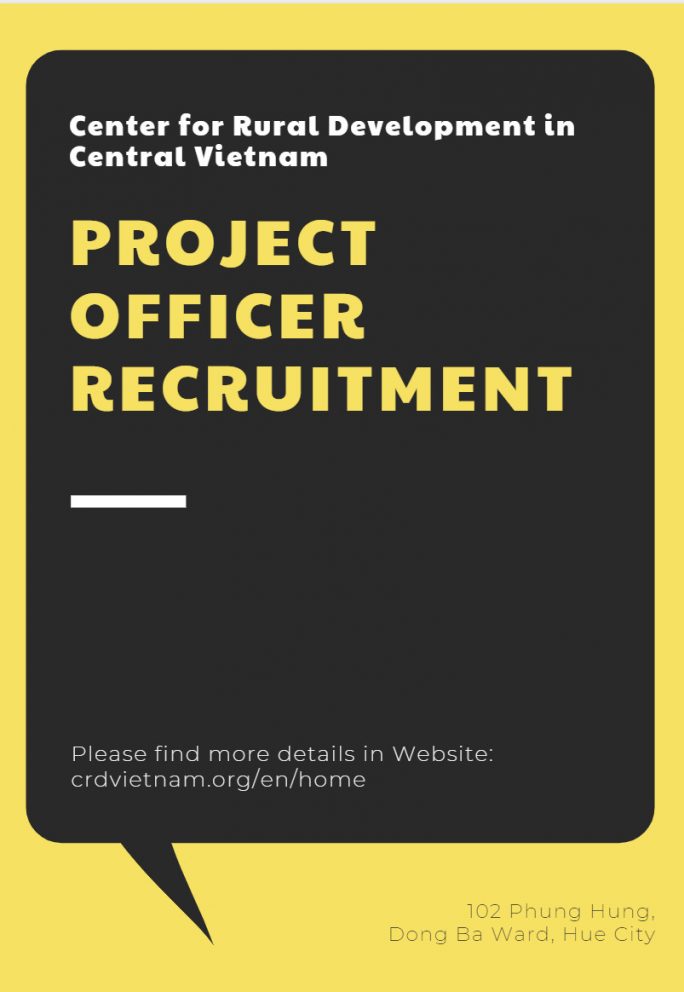 Center for Rural Development in Central Vietnam (CRD) received the support from World Vision Germany and Federal Ministry for Economic Cooperation and Development in Germany (BMZ) to implement the project "Associated agriculture for long-term income stabilization of ethnic minorities and equal integration in community development in Vietnam" from 2019 to 2022 in Nam Giang – one of the poorest and most vulnerable districts of Quang Nam province. The project aims to improve livelihoods for black pig-breeding households from ethnic minorities in the mountainous areas of Central Vietnam and are equally integrated into community development.
At this stage, 20 out of 25 activities have been completed, meanwhile the rest will be planned to finish by end of September 2022. The rest of activities are: In corporation with World Vision in Nam Giang district to organize study tour for local partners on successful market linkage model; (2) Organizing 6 customer conferences, participating in trade fairs (1 day each) and introducing products; (3) Establishing and operating 3 market information channel for pork and other key agricultural products; (4) 6 meetings (each 25 persons maximum) on sharing experience on veterinary among communities on communal, district and provincial levels; (5) Providing consultancy and technical assistance for 600 animal husbandry households and veterinary.
In the context of the implementation of the last quarter of project, CRD intends to recruit one (1) project officer to support project implementation, and for which these Terms of Reference (TORs) are prepared.
Purpose of position
The position is aimed at supporting the project coordinator in coordinating and managing the implementation of the project and be responsible for harmonizing the activities conducted by the local project partners in district and communes.
Detailed description of duties and tasks
+ Participate in the development of overall financial plans and detailed financial planning of each project activity.
+ Make detailed monthly plans and progress reports according to assigned activities.
+ Directly implement the project's activities according to the plan.
+ Prepare the paperwork and other financial documents for each project activity
+ Work closely with the Commune Project Management Board, local authorities and other stakeholders during project implementation.
+ Support, monitor and evaluate the activities of experts or consultants when they come to carry out project activities in the field.
+ Perform other duties as assigned by the Coordinator./.
Qualifications required
+ A relevant degree in rural development, Agriculture extension, animal science, or social work
+ Strong report writing and analytical skills, with a demonstrable record of delivery on time.
+ Experience in working with the ethnic minority in Central Vietnam
+ Be familiar with the animal production system in Central Vietnam
+ Experience in working with Projects or non-governmental organizations
—
Interested candidates are invited to submit the following documents/information to demonstrate their relevant qualifications and experience: – 01 Statement of Interests (either in English or Vietnamese) – 01 Updated Curriculum Vitae (in English and Vietnamese). Applications should be sent via email: office@crdvietnam.org; Tel: 0234 3529749; ext: (0)
Enquiries should be addressed to Mr. Ho Le Phi Khanh – project manager at Khanhhl@crdvietnam.org.
Deadline for the applications is 17:30 on 26th June 2022
Please find more details in the attached file.