"Currently, only 21% of the communes in the province has met the criteria of new rural standards. Efforts are made to increase the ratio to 50% in 2020. After 2 years, the project implemented by the Center for Rural Development in Central Vietnam (CRD), Hue University of Agriculture and Forestry (HUAF) has achieved effective outcomes in generating income for local people through models of community initiatives and market connection, which are important criteria in New Rural Development. It is needed that the project continues to promote its effectiveness in the 3rd year", said Mr. Dinh Khac Dinh – Deputy Chairman of Thua Thien Hue Provincial People's Committee (PPC) at the meeting on March 11 with the Steering Committee of Project "Enhancing the effectiveness of the National New Rural Development Program in Thua Thien Hue Province".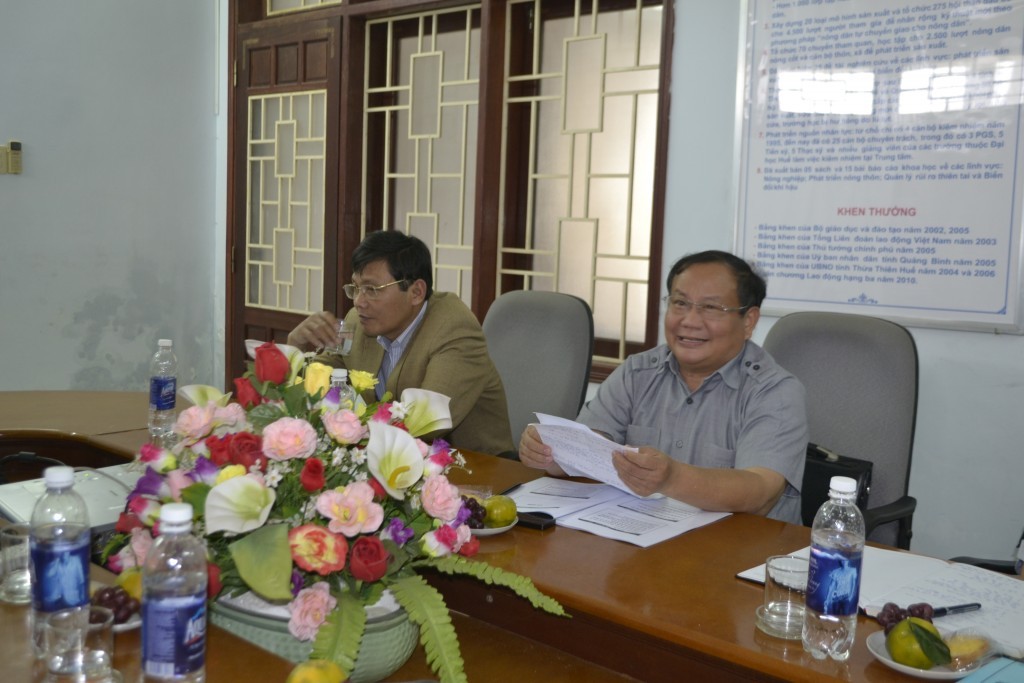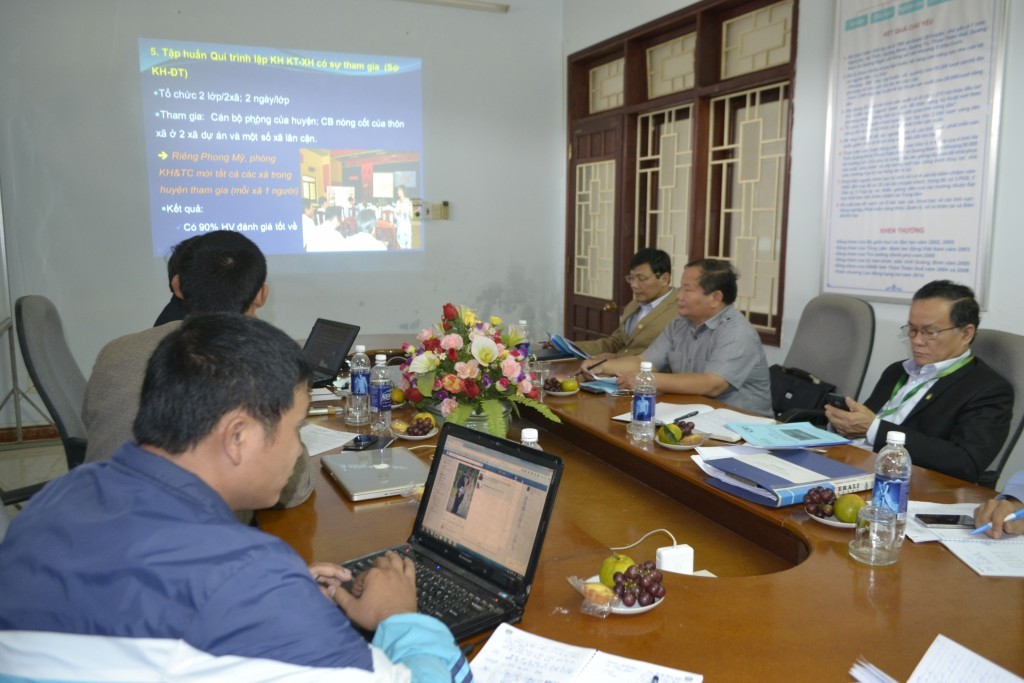 Attending the meeting were Assoc.Prof. Le Van An, Rector of HUAF, Dr. Truong Quang Hoang, Director of CRD and all the members of the Project Steering Committee.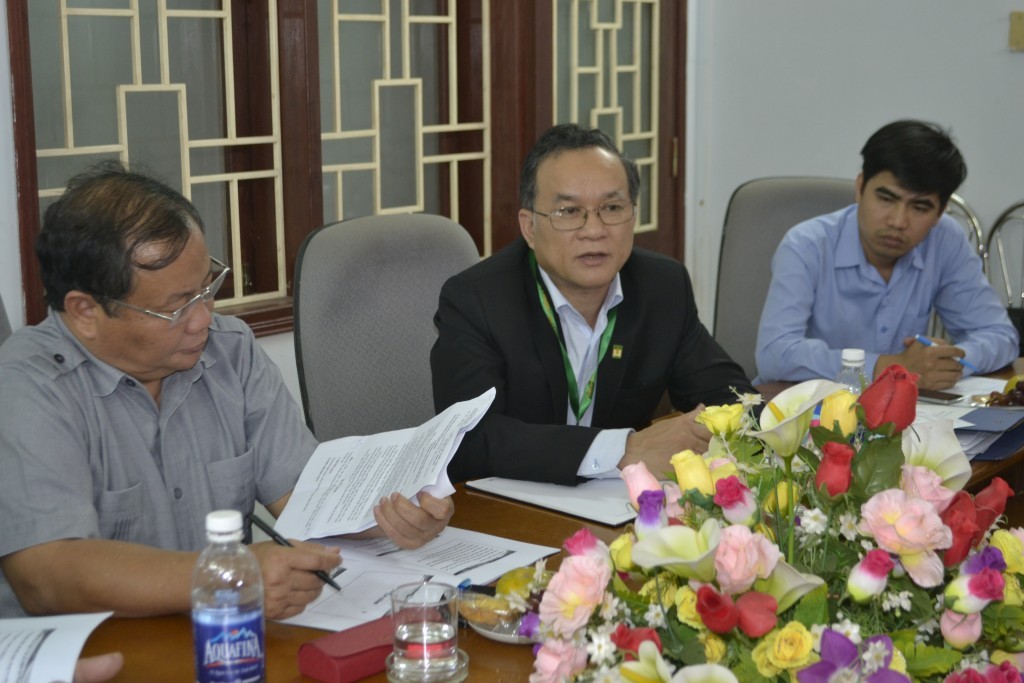 At the meeting, Assoc.Prof. Hoang Manh Quan (CRD) reported to Mr. Dinh Khac Dinh about the implementation and achievement as well as the contribution and potentials of the project. Mr. Dinh requested that the University and the researchers of CRD collaborate with related provincial agencies in  submitting recommendations within and without the framework of the project  so as to improve the National New Rural Development (NRD) Program in the Province. "The project was definitely in compliance with both local and national direction", Assoc.Prof. Le Van An confirmed.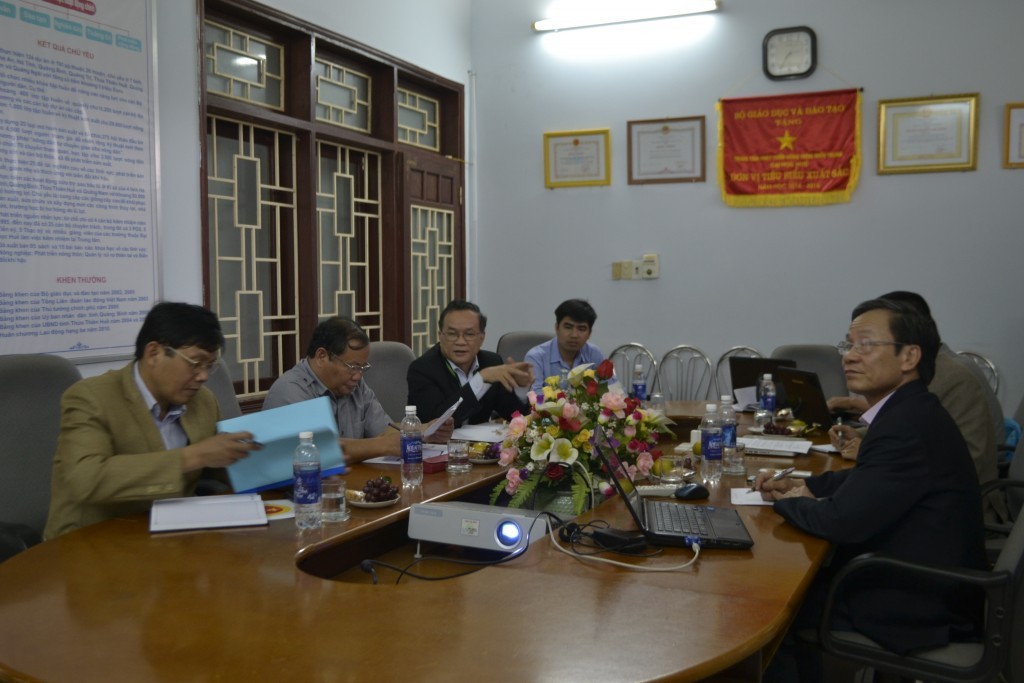 Dr. Truong Quang Hoang highlighted the special traits of the project, e.g. although its budget was much smaller than others', the project received great concern from the people and authorities at provincial, district and communal levels. The project has created momentum to meet other criteria of NRD through production development, market connections, and establishment of production models such as Gac, crocus, mushrooms, nursery, etc…, initiated and implemented by the community. In addition, the director of CRD also expressed that it was a great honor for the project to receive the concern from the authorities of all levels and the trust from the people, which urged the project to make further effort and responsibility to achieve the objectives set and help the communes in the project areas meet NRD standards.
The project "Enhancing the effectiveness of the National New Rural Development Program in Thua Thien Hue Province" funded by Irish Aid and implemented by CRD has entered its 3rd year.