In July, the Centre for Rural Development in Central Vietnam in cooperation with the Department of Labour, Invalids and Social Affairs and Department of Education and Training of Dak Lak province organized ToT training course on "Improving reading and writing skills for children" in Buon Ho town, Dak Lak province.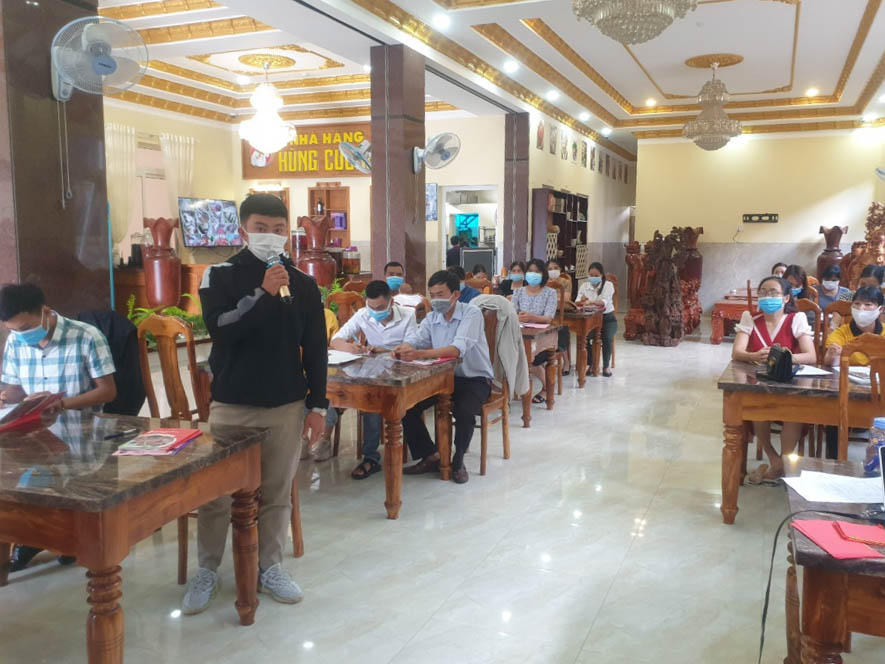 A participant introduces himself before the training
The ToT training course aimed at equipping knowledge and skills for trainees to guide teaching reading and writing for children in Reading camps in the upcoming time.  
There were 21 participants (5 males and 16 females) in the ToT training course including 5 officials of the Youth Union and 16 teachers from primary schools in 6 communes (Ea Drong and Ea Tul communes, Cu M'gar district; Ea Tan and Dlieya communes, Krong Nang district; Cu Bao and Ea Drong communes, Buon Ho town).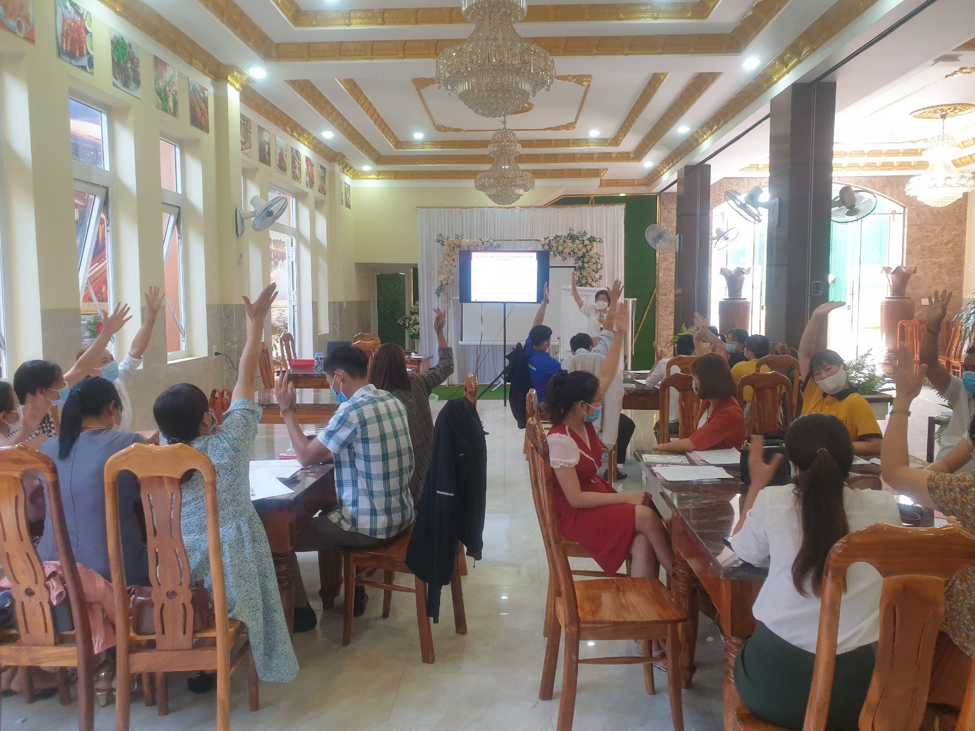 Participants actively participate in activitie
Participants were equipped with skills in organizing reading activities at school, supporting and perfecting literacy skills for primary school students. Also, they acquired knowledge and general understanding about how to organize a reading camp model for primary school children.
Under the facilitation and guidance of Ms. Le Thi Ngoc Hoa, a Primary Expert Teacher of the Department of Education and Training of Dak Lak province, various activities including interactive games, role-playing, skills practice were conducted which created exciting atmosphere for the course. Participants had the chance to interact each other as well as to exchange, learn and share experience with trainer.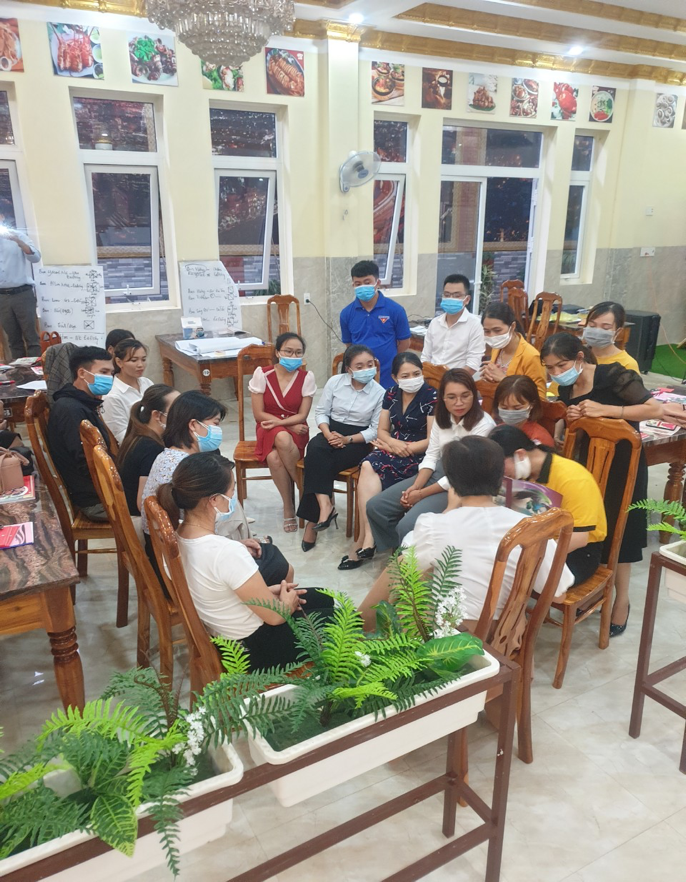 Ms Le Thi Ngoc Hoa models a session of reading camp
At the end of the ToT training course, 12 out of 21 trainees were assessed as potential trainers who will be able to facilitate reading camps later. Reading camps are expected to be organized in primary schools and communal houses in 6 project communes in August 2021.
This activity is within the framework of the project "Child's rights in coffee sourcing sector" based in Dak Lak province. The project is funded by the Lavazza Group and Save the Children Italy and implemented by Save the Children Vietnam in collaboration with CRD and the Department of Labour, Invalids and Social Affairs of Dak Lak province.
Việt Tiến
Center for Rural Development in Central Vietnam