Rapid assessment report on capacity building needs of stakeolders at provincial level to support enterprises in their compliance with the legality definition, VietNam timber legality assurance system and organization classification system
ACKNOWLEDGEMENT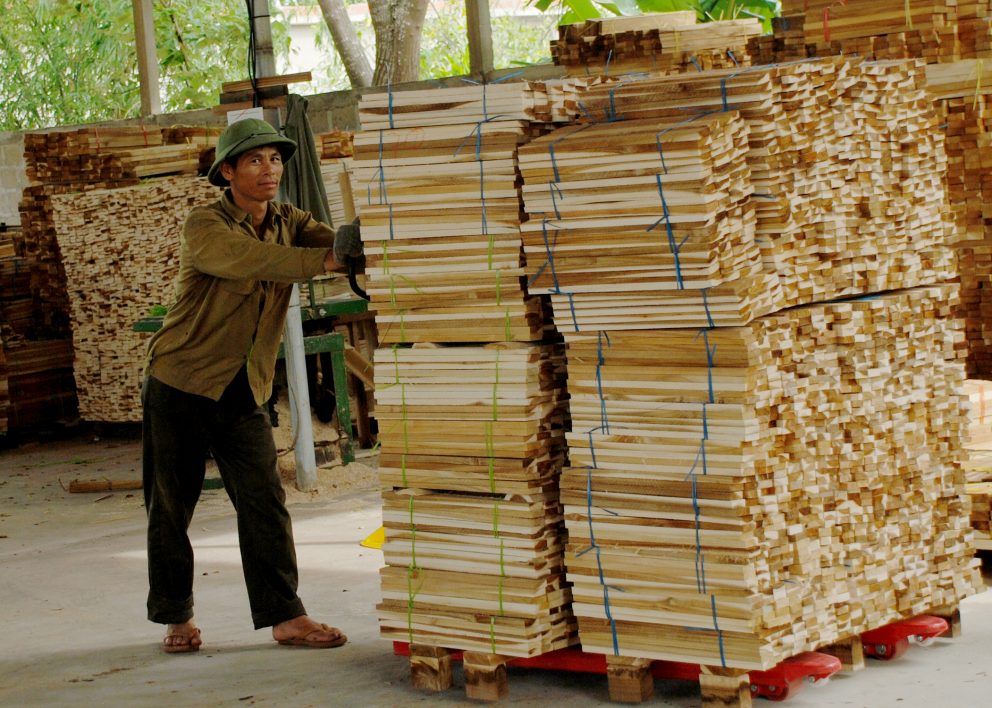 The survey on SMEs' ability to meet timber legality requirements and the rapid assessment report on technical capacity building needs of stakeholders at provincial level to support enterprises in their compliance with the Legality Definition (LD ), the Vietnam Timber Legality
Assurance System (VNTLAS) and the Organization Classification System (OCS) are part of the project named "Supporting small business holders comply with the legality definition requirements in order to effectively participate in national and global legal timbersupply chains", a project funded by the Food and Agriculture Organization (FAO) of the United Nations. The survey and report are jointly prepared and conducted by the Centre for Rural Development in Central Vietnam (CRD), Center for Education and Development (CED) and Center for People and Environment of the Central Highlands (COPE). During the survey and assessment, the team received active support from many agencies, organizations and individuals at central and local levels. The survey team would like to express our gratitude for the inputs on the survey toolkit provided by staff from National Forest Protection Department, Forest Protection Departments of Quang Tri and Dong Nai provinces and Vietnam Chamber of Commerce and Industry (VCCI) – Da Nang. We would like to express our sincerest thanks to ennumerators from the Quang Tri Union of Science and Technology Associations, Quang Tri Center for Environmental and Agricultural Development & Research, Ho Chi Minh City University of Agriculture and Forestry, and Forest Usage and Development Division (Dong Nai Forest Protection Department) for their participation in the interview process to collect information from local enterprises. We would like to express our special thanks to Quang Tri and Dong Nai Forest Protection Departments, Forest Protection Stations of Dong Ha city, Quang Tri Town, Forest Protection Units of Vinh Linh, Gio Linh, Cam Lo, Trieu Phong and Hai Lang districts (Quang Tri province) and Forest Protection Units of Bien Hoa City, Trang Bom district (Dong Nai province) for their great support to
our survey team's work at the locality The survey team would also like to sincerely thank the 16 concerned agencies and 93
companies/enterprises and business households in Quang Tri and Dong Nai provinces for their participation in the interviews and their inputs. The report could not have been completed without such inputs.
Given the limited time frame, shortcomings in the report are inevitable, so the team would like to welcome any feedbacks, comments and sharings from any individuals, agencies and organizations to consolidate our report. Statements in the report are made by the survey team.
Sincerely,
Please click link and download file here: Rapid assessment report_EN