TERMS OF REFERENCE
WORKSHOP TO SHARE LESSONS LEARNED ON FOREST MANAGEMENT AND LIVELIHOOD DEVELOPMENT BASED ON COMMUNITY BASED FOREST MANAGEMENT IN CENTRAL REGION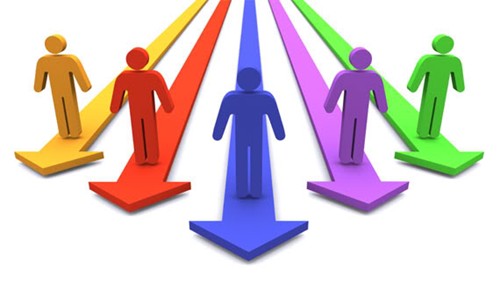 Introduction
The negotiation of the Voluntary Partnership Agreement on Forest Law Enforcement, Governance and Trade (VPA-FLEGT) between the Government of Vietnam and the European Union (EU) began in November 2010. The main objective of this agreement is to promote sustainable forest management through controlling of timber product trading. To ensure the process is inclusive, participatory of all stakeholders of forestry communities is a must. The EU delegation in Vietnam, therefore, set up a support fund to promote this in 2013 through direct implementation of International Non-government Organizations working in Vietnam.
The project titled "Promoting the Participation of the Central Vietnam VNGO-FLEGT Network in the FLEGT-VPA processes" is one of the projects granted by this fund. The project is implemented by The Inter – Church for Cooperation and Development (ICCO) in cooperation with two key local partners Center for Rural Development in Central Vietnam (CRD) and Consultative and Research Center on Natural Resource Management (CORENARM). The project's duration is 3 years (2014-2017), covering for 04 provinces in the Central region, namely: Quang Binh, Quang Tri, Thua Thien Hue and Quang Nam provinces. The project aims to enhance the capacity of civil society organizations (CSOs), community-based organizations (CBOs), small wood producers and forestry agencies in the Central region, in order to contribute to the negotiation and implementation in the VPA-FLEGT process.
In the first and second years, the FLEGT Project in Central region coordinated with Forest Protection Unit at district level, the local authorities at district/commune level and community groups to conduct two communities based forest management models in Tan Hoi village, Hong Bac commune, A Luoi district, Thua Thien Hue province and Xuan Lam village, Trieu Nguyen commune, Dakrong district, Quang Tri province. With support technical from the project, the community groups and local people take part in the models has been the capacity buiding and enhance awareness to implement effectiveness on forest management and protection and livelihood development models. On the basis that, sharing lesson learnt on forest management to other communities and stakeholders will help to spread the model to other communities. It will be a basis for sustainable implement of the FLEGT later.
One of the activities of the project implementation in the next time is will organize a "Workshop to share lessons learned on forest management and livelihood development based on community based forest management in Central region". This activity is an opportunity for forest-dependent communities to share best practices, learn experiences from each other in forest management and protection, livelihood development models. Thus, the FLEGT Project in Central region needs to recruit 01 team qualified consultants with professional knowledge and experience to effectively conduct this activity.
Workshop objectives
– Supporting the members of the community groups are enhance awareness and understand more than on lesson learned from good forest management and protection.
– Creating an opportunity for members of forest dependent communities network to meet and share on some experiences in the forest management and protection and effectiveness from livelihood models.
– Supporting community groups in building up orientations, plans in managing and protecting forest combinated with build up sustainable livelihoods models.
Specific tasks
– Developing and finalizing the workshop agenda on two days;
– Preparing the documents to share about these following issues:
+ Sharing on effectiveness from two communities based forest management models conducted by the project in Thua Thien Hue and Quang Tri provinces.
+ Sharing best practices on forest management based on community in Vietnam and in the world;
+ Introducing some sustainable livelihood models of forest dependent communities in Vietnam
– Organising and facilitating the workshop;
– Supporting the community groups visit to effective livelihood models in locality.
– Synthesizing and writing a workshop report.
Required outputs
– 01 Workshop agenda and plan for field trip;
– 01 set of workshop document;
– 01 Report to evalute the results of the workshop;
Qualification, Experience and Capacity
– Having at least 03 years working experience related to VPA-FLEGT;
– Having 10 years working experience related to foresttry policy;
– Having 10 years working experience in forestry community;
– Having 05 years experience in workshop facilitating;
– Having operated group discussions skills
– Having experience in analyzing and writing report.
Time and venue
– The worshop will be conducted within 02 days of March 2017 in Quang Binh province.
Selection process
Interested candidates may send CVs to the following email address no later than February 20, 2017 via quoctuanqt91@gmail.com with cc Le.Hien@icco-cooperation.org; namnv@crdvietnam.org truongthuydung56@gmail.com
Only shortlisted candidates will be contacted for the interview. The contract will be developed upon the candidate is selected.
THE PROJECT MANAGEMENT UNIT OF FLEGT PROJECT – CENTRAL REGION
Address: 102 Phung Hung Str, Hue City, VietnamTelephone: 054 3516349 – Fax: 054 3530000 – Email: namnv@crdvietnam.org