Terms of Reference
Translate For Final Narrative Report "Promoting the Participation of the Central Vietnam VNGO-FLEGT Network in the VPA-FLEGT processes" (4/2014-3/2017)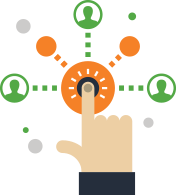 Background
The negotiation of the Voluntary Partnership Agreement on Forest Law Enforcement, Governance and Trade (VPA-FLEGT) between the Government of Vietnam and the European Union (EU) started in November 2010. Main objective of the agreement is to promote sustainable forest management through controlling of timber product trading. To ensure the process is inclusive, participation of all stakeholders of forestry communities is a must. The EU delegation in Vietnam, therefore, set up a support fund to promote this in 2013 through direct implementation of International Non-Government Organizations working in Vietnam. The project titled "Promoting the participation of the Central Vietnam VNGO-FLEGT network in the FLEGT-VPA processes" funded by Delegation of the European Union to Vietnam, implemented by the Inter-Churches Organization for Development and Cooperation (ICCO) is within framework of this fund.
The project has been implemented since April 1, Year 2014. It will end on March 31 this year. It covers 04 provinces in the Central region of Vietnam, namely: Quang Binh, Quang Tri, Thua Thien Hue and Quang Nam. It aims at enhancing capacity of civil society organizations (CSOs), community-based organizations (CBOs), small wood producers and forestry agencies in the Central region, in order to contribute to the negotiation and implementation process of the VPA-FLEGT.
After three years implementation, the project achieved following results: (1) Strengthened VNGO-FLEGT network organizational members, 170 local CSOs and CBOs, small wood producers and local people on EU-VN VPA-FLEGT processes and instruments; (2) One policy paper on EU-VN VPA-FLEGT processes that represents voices of forest dependent communities and small wood producers sent to the VNFOREST; (3) Effective community-based forest governance and capacity building for small wood producers modelshave been built; (4) A local network of forest dependent communities established. (5) CSOs/CBOs have been improved awareness and skills to advocate on forest governance and timber trading.
Currently, the FLEGT Project in Central region have finalize the final report after three years implemented (4/2014-3/2017). The FLEGT Project in Central region, therefore, is hiring 01 consultants with professional knowledge, capacity and experience to translate for final narrative report of the project.
Specific tasks
Translate the final narrative report of FLEGT Project in Central region from Vietnamese into English.
Required outputs
01 final narrative report of FLEGT Project in Central region is translated from Vietnamese into English approved by FLEGT Project Management Unit.
Qualifications, experience and capacity
– At least 03-05 years of experience on translation and interpretation in these report, training, workshop.
– Have knowledge and experience related to FLEGT program, community forestry and timber trade.
– Have proficiency skill in listening, speaking, reading, writing English.
– Have experience on translation and interpretation for international organization.
– Vietnamese citzen ship and is living in Vietnam.
Implementation period
– The tasks will be completed within 10 days after the contract signed.
Selected process
Interested consultants team are invited to send CVs and interested letter via following email addresses no later than 4 May, 2017: namnv@crdvietnam.org with cc l.hien@icco.nl truongthuydung56@gmail.com
Only short listed candidates will be contacted for the interview. The contract will be developed upon the candidate is selected.
THE PROJECT MANAGEMENT UNIT OF FLEGT PROJECT IN CENTRAL REGIONAddress: 102 Phung Hung Str, Hue City, VietnamTelephone: 054 3516349 – Fax: 054 3530000 – Email: namnv@crdvietnam.org
Please download this file here: TOR translate for final narrative report of FLEGT Project in Central region (2014-2017)